Higher Yields Hit Gold, But For How Long?
The price of gold remains at $1,850, and the key drivers are higher bond yields and a stronger risk appetite.
Last week, the yellow metal tanked below $1,900 again, and it hasn't rebounded since the plunge – instead, the price of gold has stayed at around $1,850.
(Click on image to enlarge)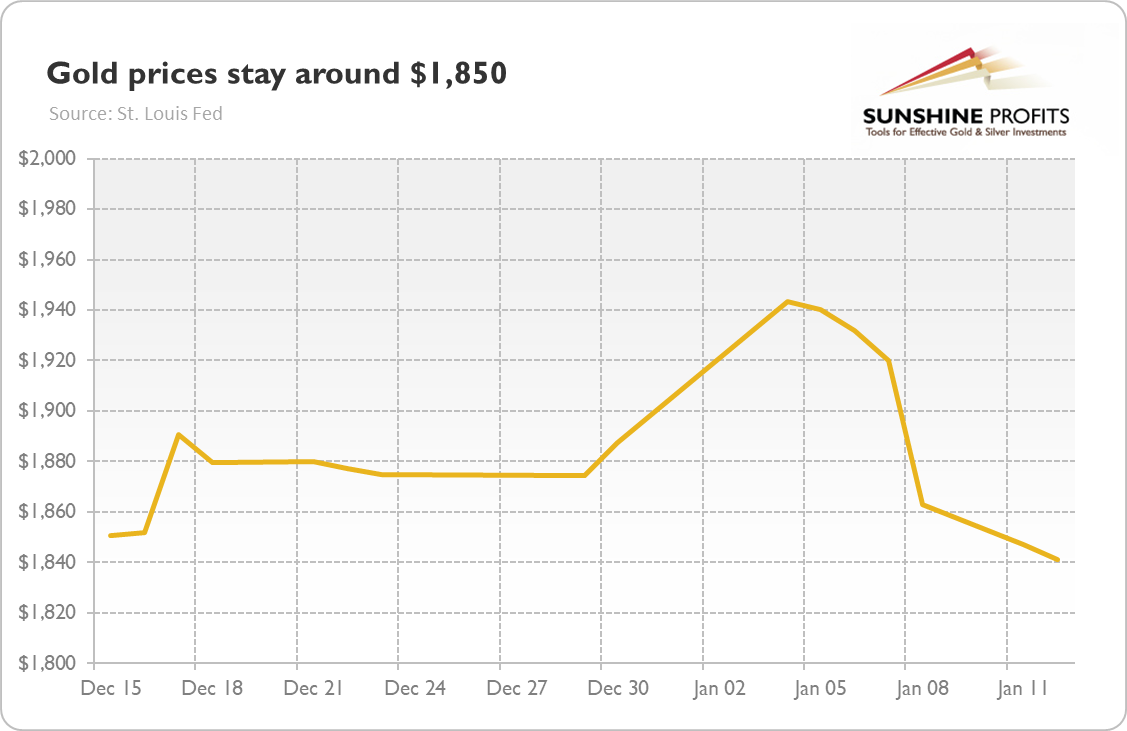 What happened? The main driver of the recent weakness in the precious metals market has been the Democratic victory in the Georgia Senate elections. Thanks to this trifecta, the Democrats have taken control of the White House, the House of Representatives, and the Senate. Consequently, there are lower chances of a political gridlock in Washington and higher chances of smooth cooperation between Congress and the incoming administration of Joe Biden. So, the expectations of additional economic support have risen, thereby strengthening hopes for a quicker economic recovery.
Hence, investors went euphoric and increased their risk appetite. They sold safe havens such as gold and disposed of treasuries, pushing the bond yields higher (see the chart below), which in turn hurt the yellow metal.
(Click on image to enlarge)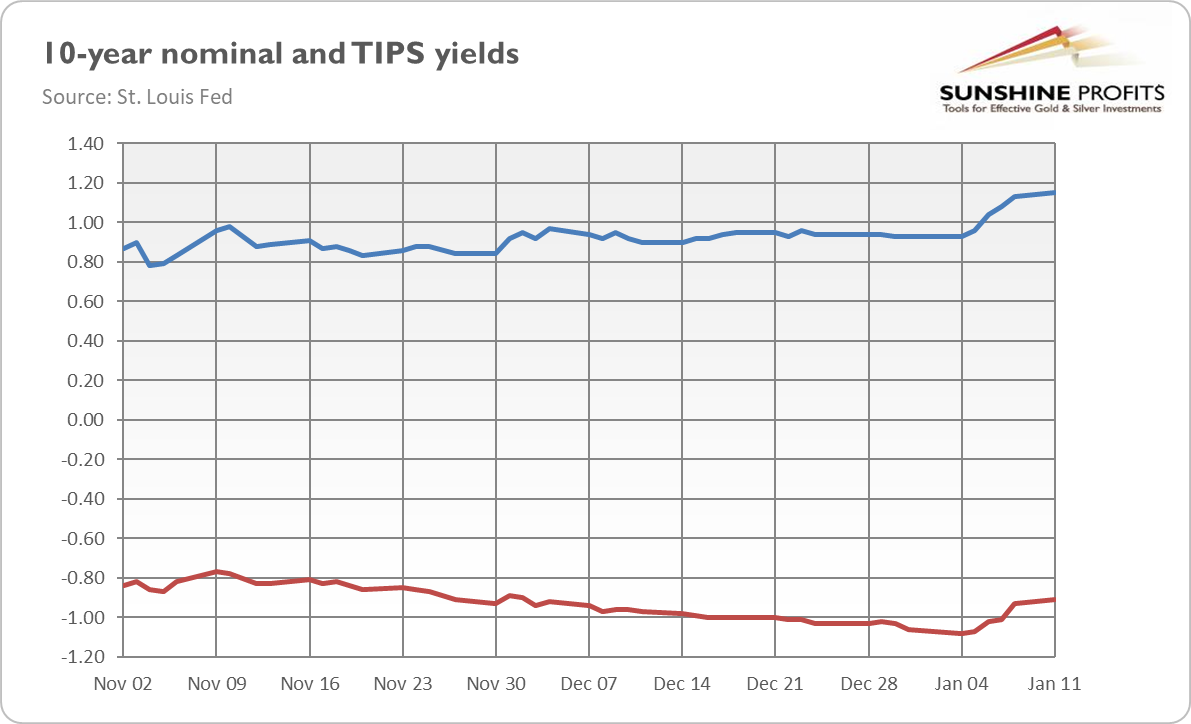 However, the interest rates are still historically low, and the real interest rates remain deeply in negative territory. Although some measure of normalization is standard, the return to pre-pandemic levels is unlikely. The unprecedented increase in worldwide debt implies that we are stuck in a high debt and low interest rate trap. After all, all these debts have been sustainable only because the yields have been low, so I doubt whether we will see an important rebound in them.
But the recent episode shows how sensitive gold is to the changes in the real interest rates and that gold investors – as we wrote in the latest Gold Market Overview – shouldn't forget about the possibility of an increase in the real interest rates, which is a serious downward risk for gold.
Implications for Gold
Disclaimer: Please note that the aim of the above analysis is to discuss the likely long-term impact of the featured phenomenon on the price of gold and this analysis does not indicate (nor does it ...
more