Here Comes The Sun: The Bright Future Of Oil And Gas
The United Nations Human Development Index (HDI) combines life expectancy, education and income to provide a more complete picture of well-being than simply considering GDP per capita. If one chart can illustrate the global challenge of combating climate change, it might be the scatterplot below.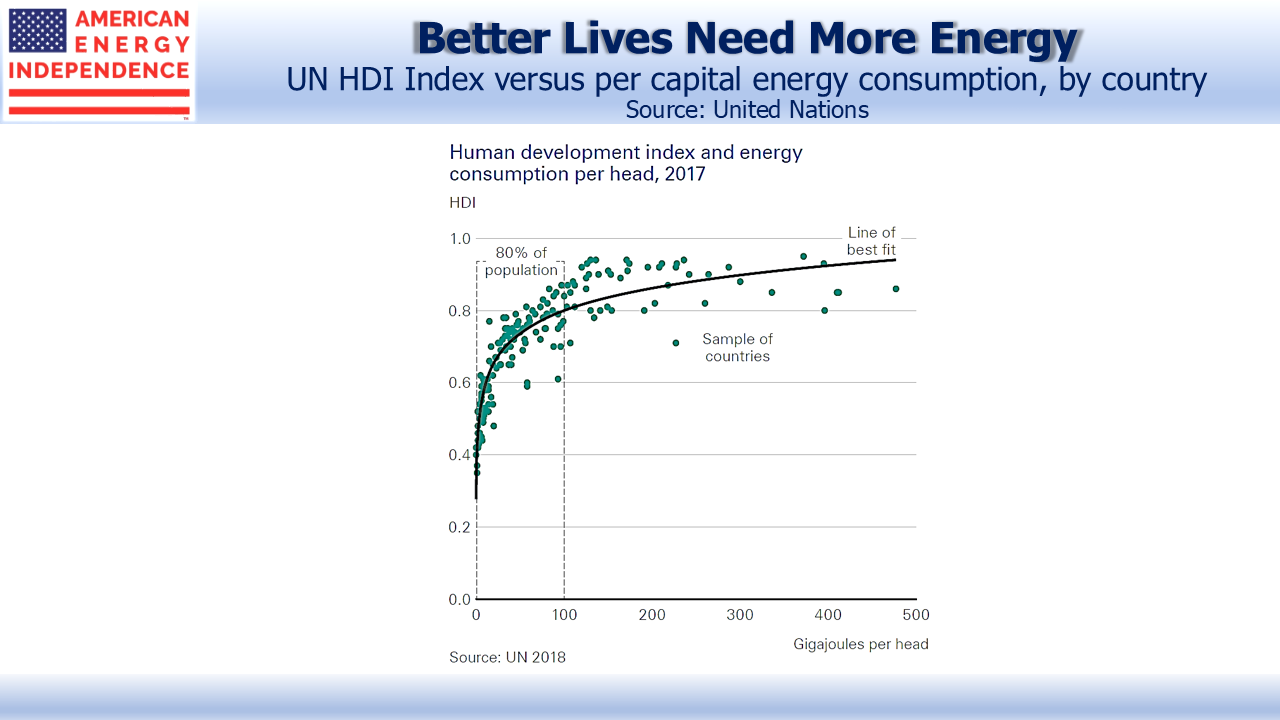 HDI is inextricably linked to energy consumption. 100 Gigajoules (GJ) per head is approximately where improvements in HDI begin to flatten out. 80% of the world's population lives below this level, and presumably aspires to it. Much of the developing world is in this category. The UN recently recommended the adoption of policies to limit global warming. The Green New Deal went further, with highly impractical solutions (see The Green Bovine Dream).
The world wants more energy and reduced emissions. The 2019 BP Energy Outlook acknowledges these conflicting goals. Its base case (called Evolving Transition) predicts that by 2040 two thirds of the world's population will still be under the 100 GJ threshold, while CO2 emissions will have grown. This compromise will satisfy few, and it's their central forecast.
The world relies on fossil fuels for 80% of its energy. Critics will claim BP sees their continued dominance because their entire business locates, extracts, processes and sells them. But BP's outlook forecasts a 20 year penetration rate for renewables of 15%, around triple that experienced historically by oil, gas, hydroelectric or nuclear power as their use ramped up.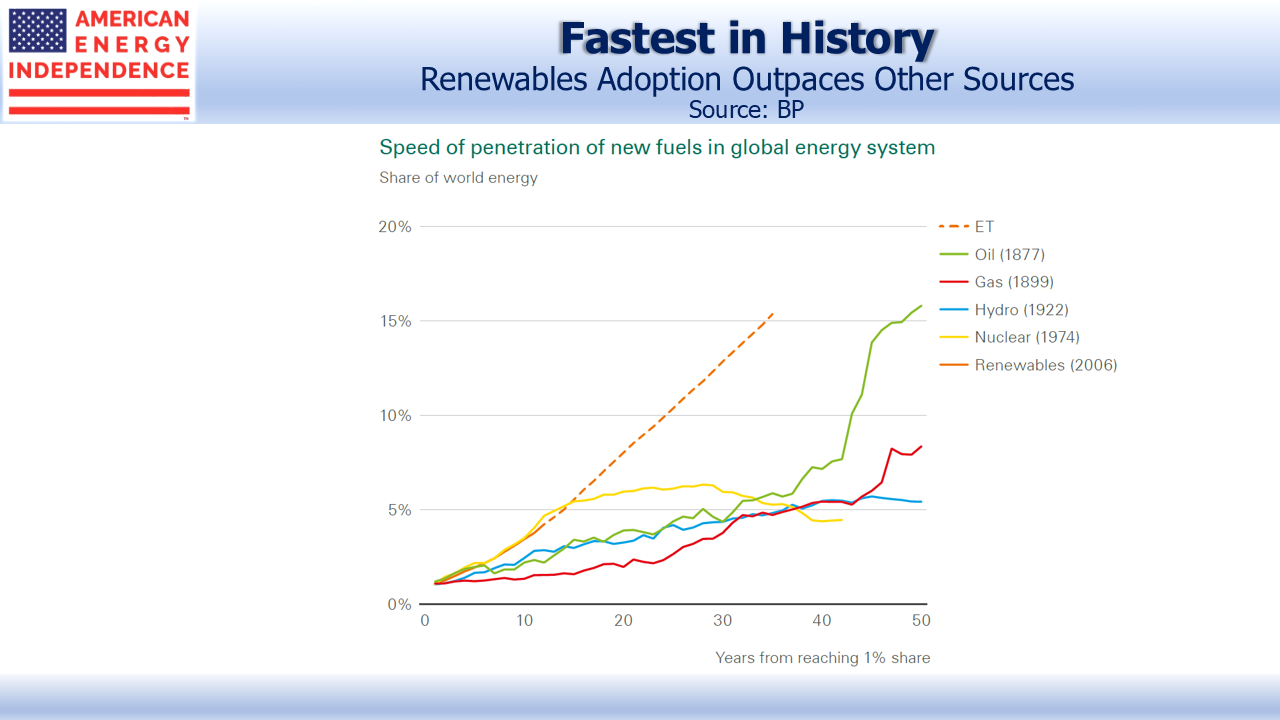 BP's report includes many interesting conclusions out to 2040:
Global energy consumption for road use will fall
Aviation energy use will rise
Developing world energy use will rise sharply, led by China and India
Electric vehicles will represent 15% of the global fleet and 24% of vehicle/kms driven
Renewables will be the biggest source of electricity generation
Coal will be #2, above 25%, because of continued increasing energy demand
53% of EU power supply will be from renewables
SL Advisors is the sub-advisor to the Catalyst MLP & Infrastructure Fund.To learn more about the Fund, please click here.