E

Hartstreet Oil: Noble Paid A Big Price For Clayton Williams, And With Good Reason
Noble (NBL) recently offered $2.7B in stock and cash to Clayton Williams (CWEI). This was a good fit for NBL, as it was near the Rosetta leasehold NBL had acquired. CWEI was looking to sell as its balance sheet looked terrible, and needed an out. Reeves County has some of the lowest breakevens in the country, and operators are rushing to add acreage or enter the basin. There are still several private operators with land in southern Reeves and Pecos. We expect consolidation. Reeves County geology is interesting. As seen in the map below, north and western Reeves is in the gas window, while the east and south are oil bearing with respect to the Wolfcamp.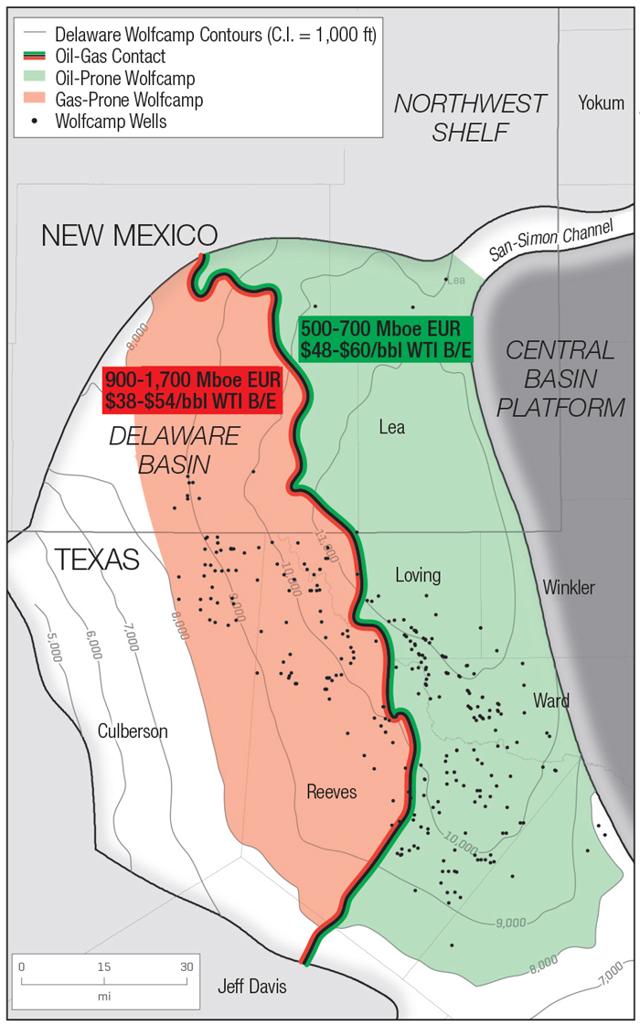 (Source: Permian Perseveres)
The basin is the deepest in Loving County. This depth lessens as we move into Pecos County.
The majority of production growth in the United States will occur in Permian. Lower breakevens and greatest upside will keep operators active. Increased Permian production will help to offset declines in other plays like the Bakken and Eagle Ford. To evaluate production from this area I pulled 212 wells in the Southern Delaware.
Data for the above article is provided by welldatabase.com. This article is limited to the dissemination of general information pertaining to its advisory services, together with access to additional ...
more