Gold's Downtrend: Is This Just The Beginning?
With the yellow metal just posting its lowest close since June and a bearish pattern forming, how vulnerable is gold to a further decline?
Gold and mining stocks just broke to new yearly lows – as I warned you in my previous analyses. And that's only the beginning.
Let's jump right into the charts, starting with gold.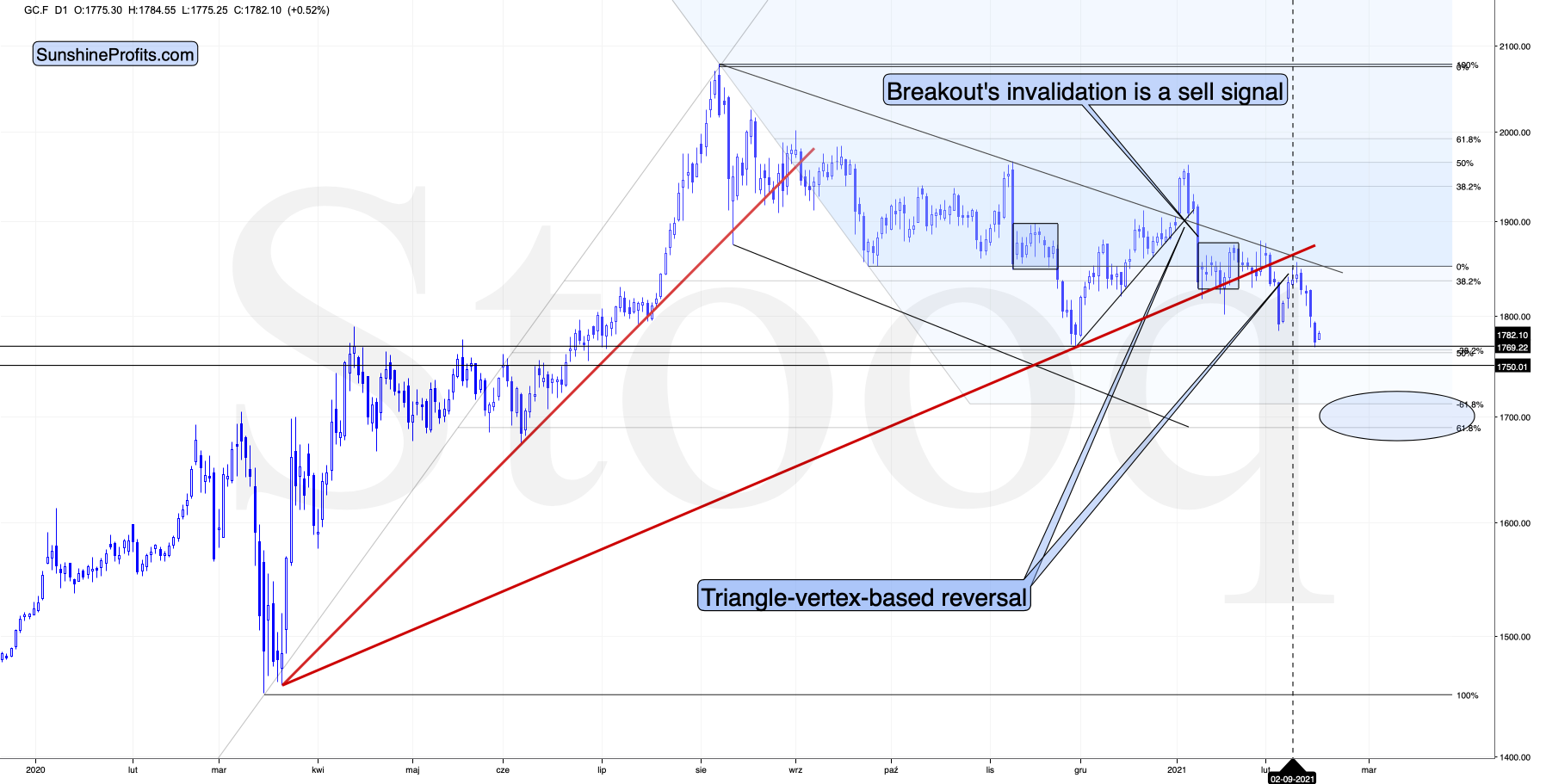 Figure 1 - COMEX Gold Futures
In early February, gold broke below the rising red support line and it then verified it by rallying back to it and then declining once again. It topped almost exactly right at its triangle-vertex-based reversal, which was yet another time when this technique proved to be very useful.
Gold has just closed not only at new yearly lows, but also below the late-November lows (in terms of the closing prices, there was no breakdown in intraday terms). This means that yesterday's (Feb. 17) closing price was the lowest daily close since late June 2020. At the moment of writing these words, gold is also trading below the April 2020 intraday high.
Gold was likely to slide based on myriads of technical and cyclical factors, while the fundamental factors remain very positive – especially considering that we are about to enter the Kondratiev winter, or we are already there. As a reminder, Kondratiev cycles are one of the longest cycles and the stages of the cycle take names after seasons. "Winter" tends to start with a stock market top that is caused by excessive credit. In this stage gold is likely to perform exceptionally well… But not right at its start. Even the aftermath of the 1929 top ("Winter" started then as well), gold stocks declined for about 3 months before soaring. In the first part of the cycle, cash is likely to be king. And it seems that the performance of the USD Index is already telling investors to buckle up.
And speaking of stocks, what about mining stocks? As you might already well know, just as with gold, the miners moved below the November lows in terms of both the intraday prices and daily closing prices. What does that mean? If you'd like to explore mining stocks in detail and are curious to know more about their prices and possible exit levels, then our full version of the analyses contains exactly what you need to know.
Getting back to gold…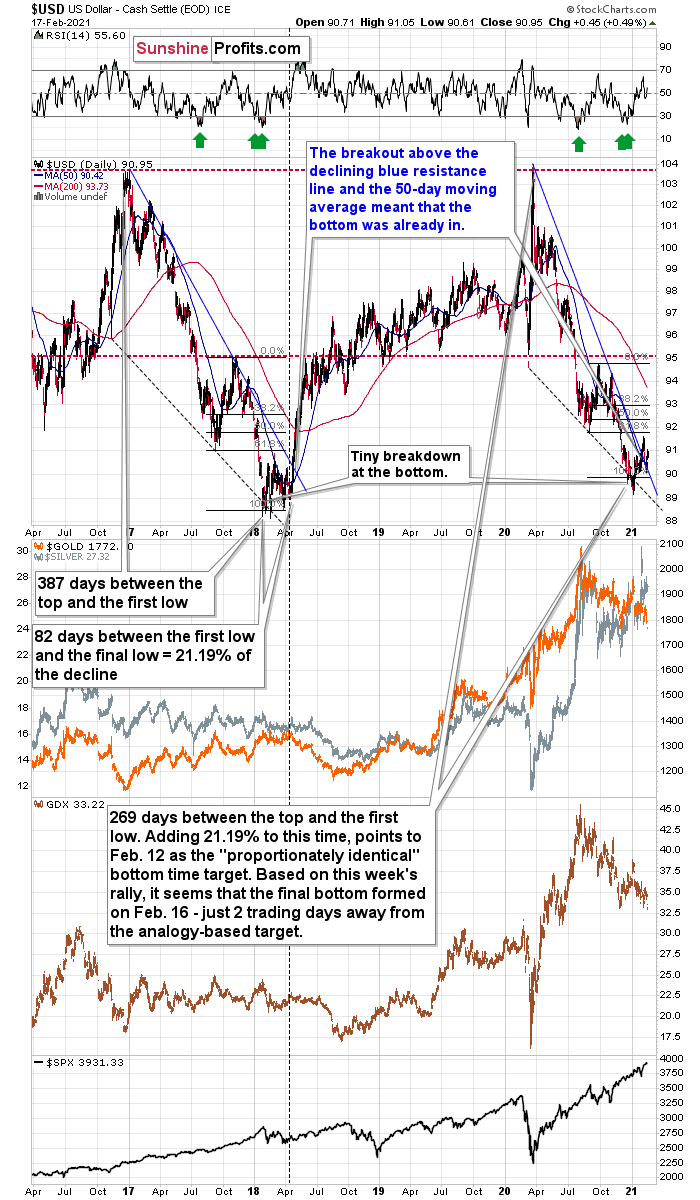 Figure 2
If the fact that gold invalidated its breakout above its 2011 high, despite the ridiculously positive fundamental situation, doesn't convince you that gold does not really "want" to move higher before declining profoundly first, then the above chart might.
As I wrote above, gold is currently more or less when it was trading at the April 2020 top. Where was the USD Index trading back then? It was moving back and forth around the 100 level.
Disclaimer: All essays, research, and information found on the Website represent the analyses and opinions of Mr. Radomski and Sunshine Profits' associates only. As such, it may prove wrong ...
more