Gold: Supportive Sentiment And Bearish Fundamentals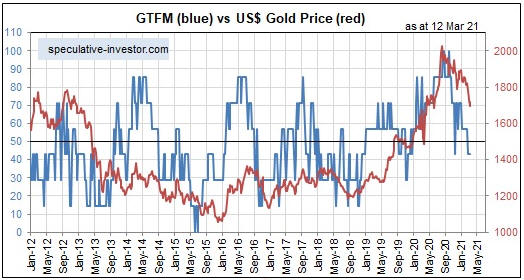 When the fundamental backdrop is gold-bearish the best that can be reasonably expected from the gold price is a multi-week countertrend rebound, even when the sentiment situation is supportive. That appears to be what's happening at the moment.
I expect that the fundamentals will turn in gold's favor within the next three months as the US economy and many other economies around the world begin to shift from a strong economic rebound to "stagflation". However, they haven't turned yet.