Gold Market Update - Sunday, January 19
At first glance, gold looks like it may be about to advance out of a bull Flag, but there are a number of factors in play that we will examine which suggest that any near-term advance won't get far before it turns and drops again and that a longer period of consolidation and perhaps reaction is necessary before it makes significant further progress.
On the 6-month chart, we can see how gold stabbed into a zone of strong resistance on the Iran crisis around the time Iran's General was murdered, but after a couple of bearish looking candles with high upper shadows formed, it backed off into what many are taking to be a bull Flag.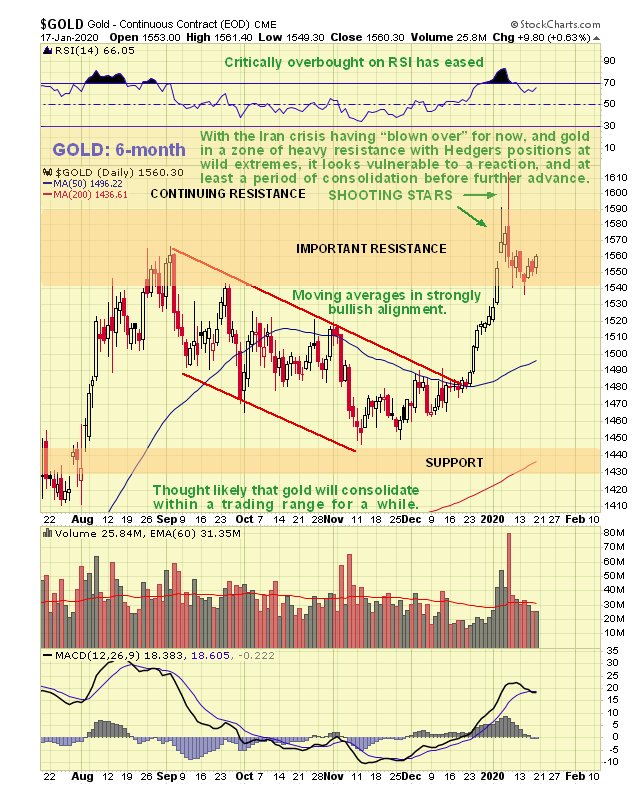 The 10-year chart makes it plain why gold is vulnerable here to reacting back over the short to medium-term because it has advanced deep into "enemy territory" – the broadband of heavy resistance approaching the 2011 highs, with a zone of particularly strong resistance right where it is now. It would be healthier and increase gold's chances of breaking out to new highs if it now backed off into a trading range for a while to moderate what now looks like excessive bullishness.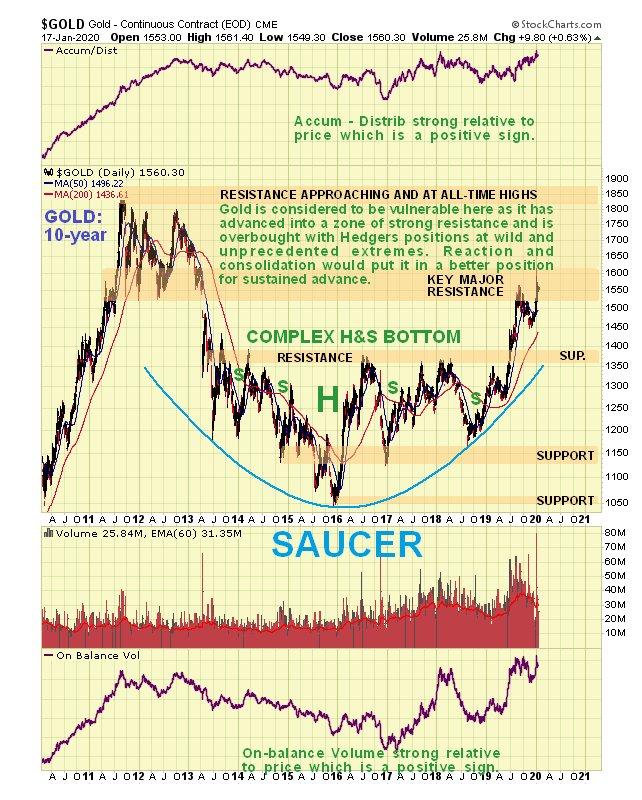 Thus it remains a cause for concern (or it should be for gold bulls) to see gold's latest COTs continuing to show high Commercial short and Large Spec long positions. Is it "going to be different this time"? – the latest Hedgers charts that we are now going to look at suggest not.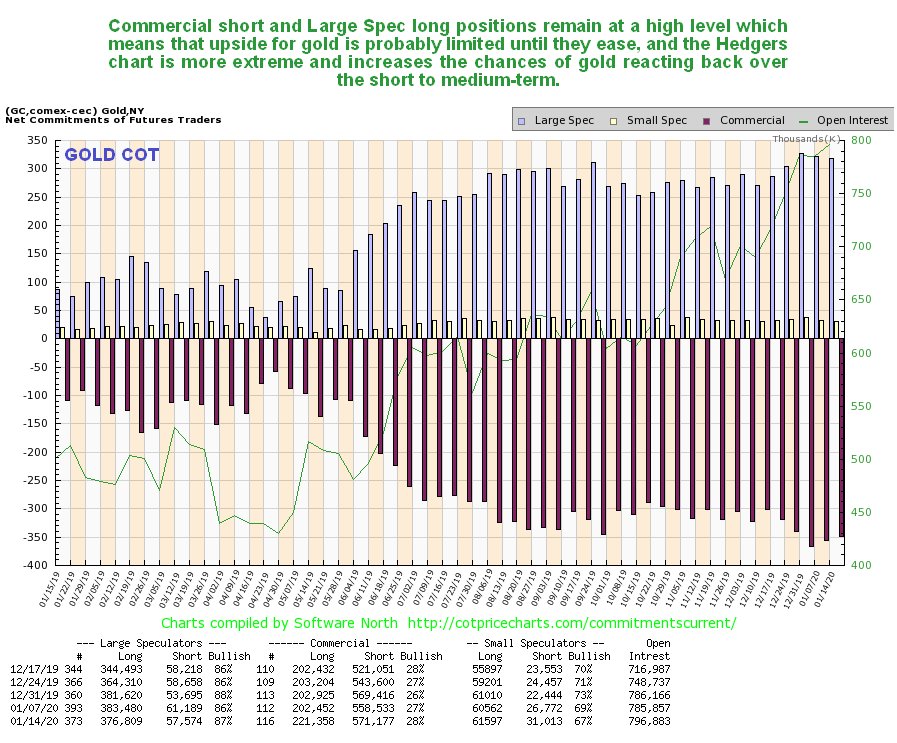 Click on chart to popup a larger, clearer version.
The COT chart only goes back a year. The Hedgers charts are shown below, which are a form of COT chart, go back many years, and frankly, they look pretty scary.
We'll start by looking at the Hedger's chart that goes back to before the 2011 sector peak. On it we see that current Hedgers positions are at extremes that way exceed even those at the peak of the 2012 sucker rally, which was followed by the bulk of the decline in the bear market that followed. Does this mean that we are going to see another bear-market like that – no it doesn't, but it does mean that these positions will probably need to moderate before we see significant further gains.