Gold Market Update - Sunday, February 23
If you are wondering why gold is starting to accelerate away to the upside, you need to look no farther than the following amazing chart forwarded to me by reader Larry Fike, which Larry has kindly given me permission to reproduce in this update…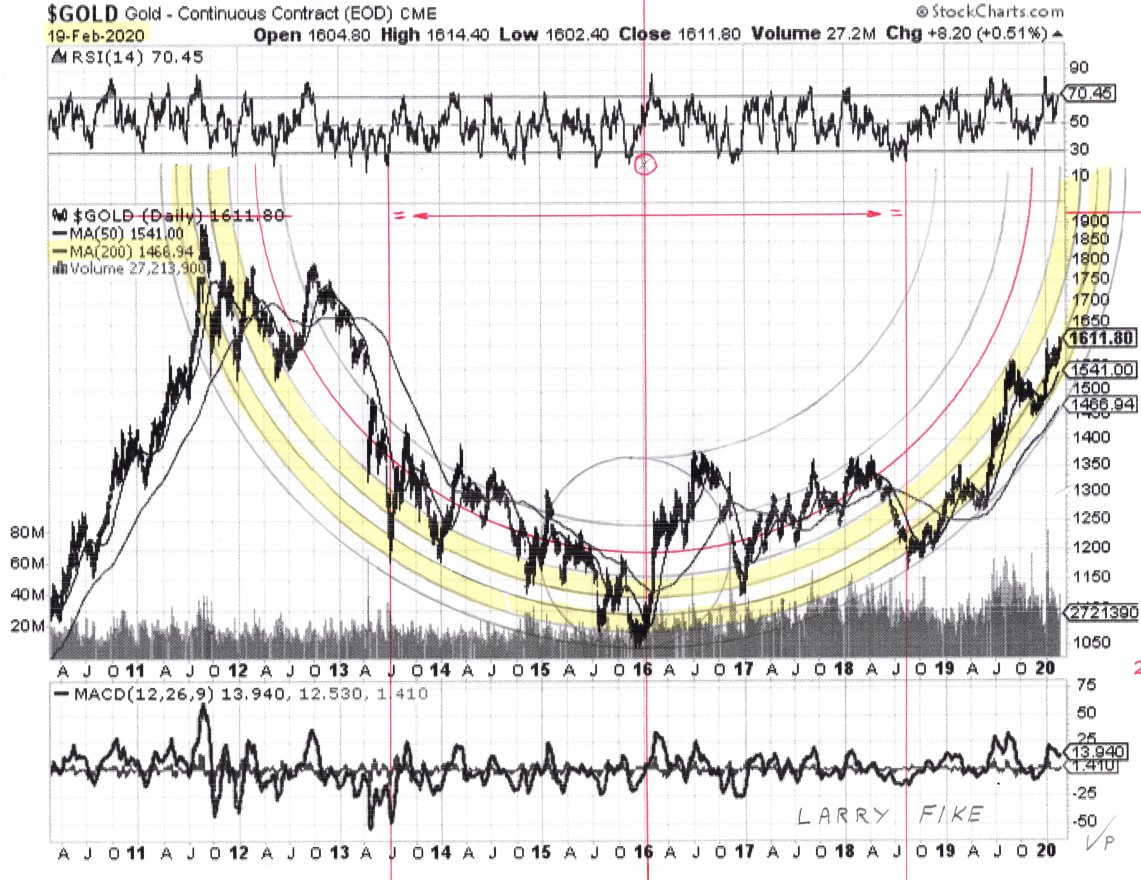 Click on chart to popup a larger, clearer version.
Chart courtesy of Larry Fike
The chart speaks for itself and requires little additional comment by me, save to say that it is astounding how precisely the hemispherical Bowl pattern captures the action in gold since as far back as 2011, and secondly to draw your attention to the way the right side of the Bowl boundary is now approaching the vertical which suggests that gold will blow through the resistance at the 2011 highs surprisingly quickly. Fundamentally, this is no longer surprising since we have a fiat system that is headed for a hyperinflationary meltdown, a process catalyzed by the virus pandemic and its grave economic consequences. It would seem that the US hybrid war on China is a resounding success, as far as its protagonists are concerned, but it will lead to the direst of consequences for most of us, especially those who are unprepared. Another article has just appeared that is very much worth reading is Will Covid-19 Lead To A Gold Standard?
Compared to Larry's chart above my 10-year chart showing a Saucer pattern looks basic. Still, we used it for a long time and it worked very well as a predictive tool…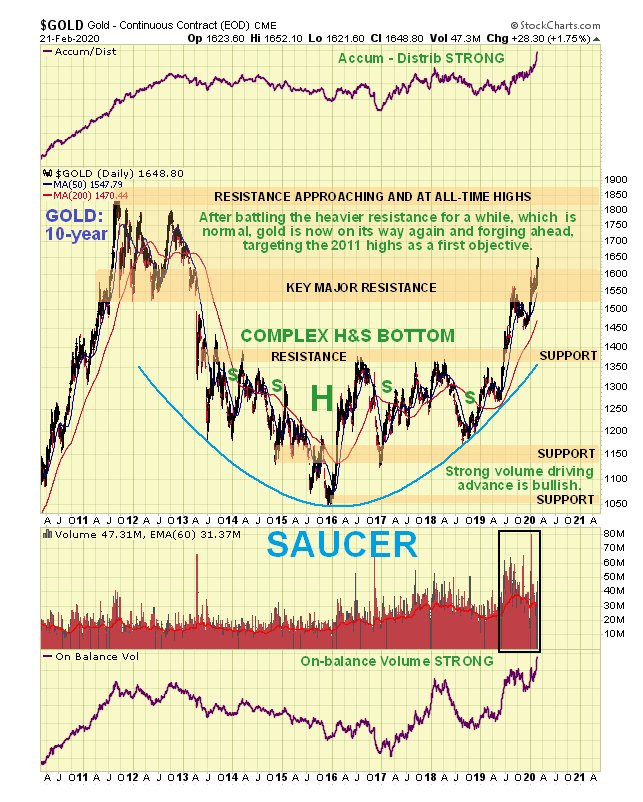 Even though gold's progress in the recent past has been measured and modest it has actually done well – it took its time because it was chewing its way through the considerable resistance arising from the 2011 – 2013 top area. It still is and will be until it gets to the 2011 highs in the $1850 area. However, as mentioned above the now near-vertical ascent on the right side of the Bowl on Larry's chart means that gold is likely to be propelled to new highs with alacrity.