Gold Market Update - Limited Downside, Big Upside...
In the last Gold Market update, we had thought that it might break out upside from the Triangle that was forming, mainly because of its positive Accumulation line coupled with favorable seasonal factors, but instead, after moving sideways for a while, it broke down, as we can see on its latest 6-month chart below. The good news is that no technical damage was incurred because of this breakdown, as gold is well above important support and well above its rising 200-day moving average. So the fact is that that this drop has actually improved its technical condition by completely unwinding its earlier overbought condition.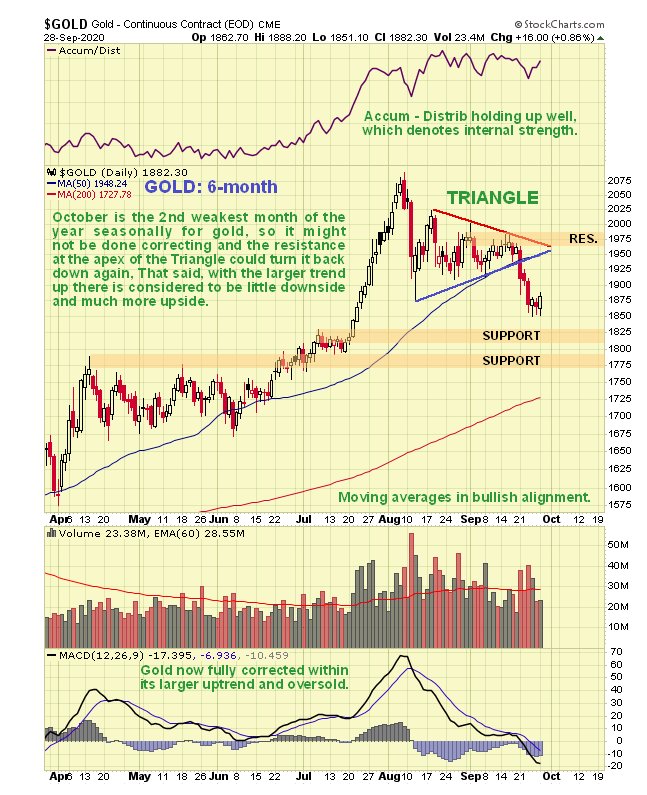 While the latest gold COT chart shows that readings are still somewhat on the high side, they are certainly not at levels that preclude another upleg…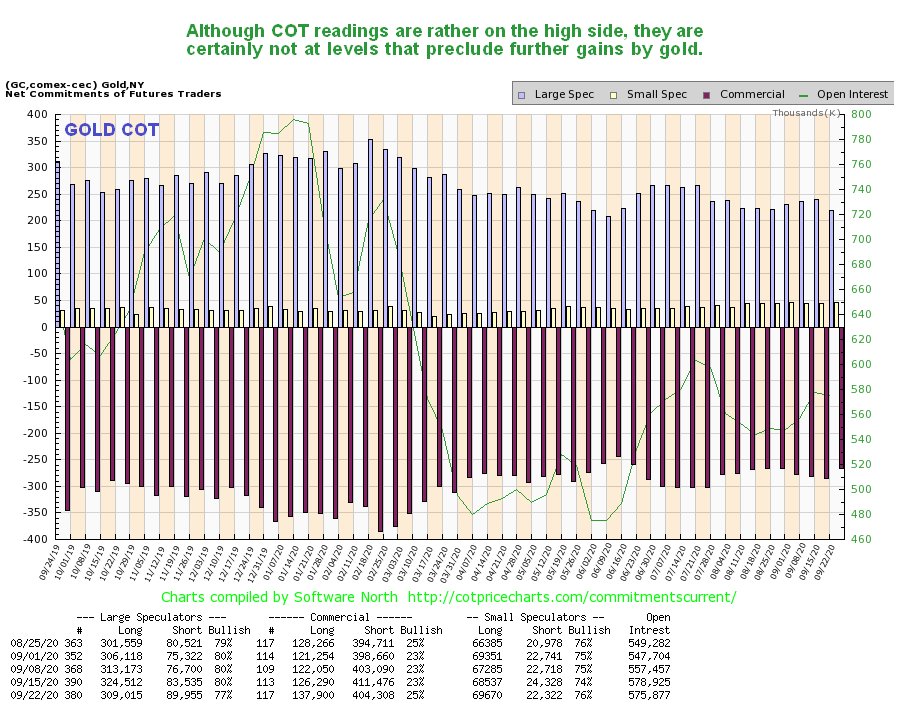 On the 3-year chart, we can see why it was probably for the best that gold didn't break out upside from its Triangle, as that would have resulted in the uptrend becoming steeper and probably unsustainably steep. Instead, we can see that it seems to want to remain in the uptrend channel that we earlier delineated. So it is interesting to observe that the break lower over the last week or two did not result in it breaking down from its uptrend channel, instead, it has approached its lower boundary which is a good place for it to turn higher again, and that's what seems to be happening.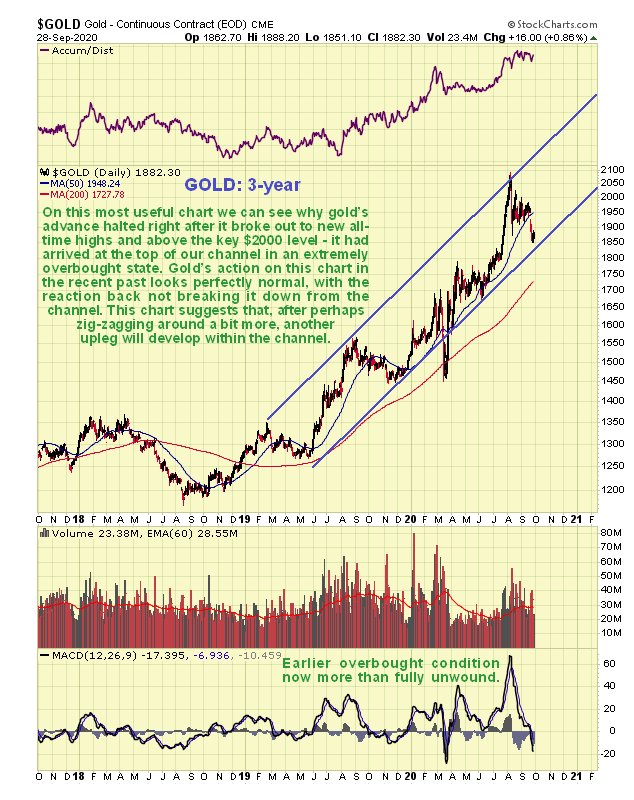 On the latest 13-year chart we can see that gold is being propelled higher rapidly by the now steeply rising right side of its Cup base that has already driven it to new highs, and as long as the Cup boundary is not breached it should continue to ascend swiftly. Given that we are in a rapidly changing economic situation with Fed money creation going exponential as they race to stave off economic implosion, this pattern could drive a spectacular vertical ascent by gold, but at the same time we take note of the fact that, should the price breach the Cup boundary, we could see a lengthy period of consolidation with a Handle forming to complement the Cup, so the pattern ends up as a classic Cup & Handle base.