Gold Market Update - Bullmarket Well Established In Many Currencies...
We will start this update by looking at gold's price measured against various important currencies. These long-term charts quickly make clear that gold is in a major bull market, which is another way of saying that these currencies are losing purchasing power.
Gold in Australian dollars…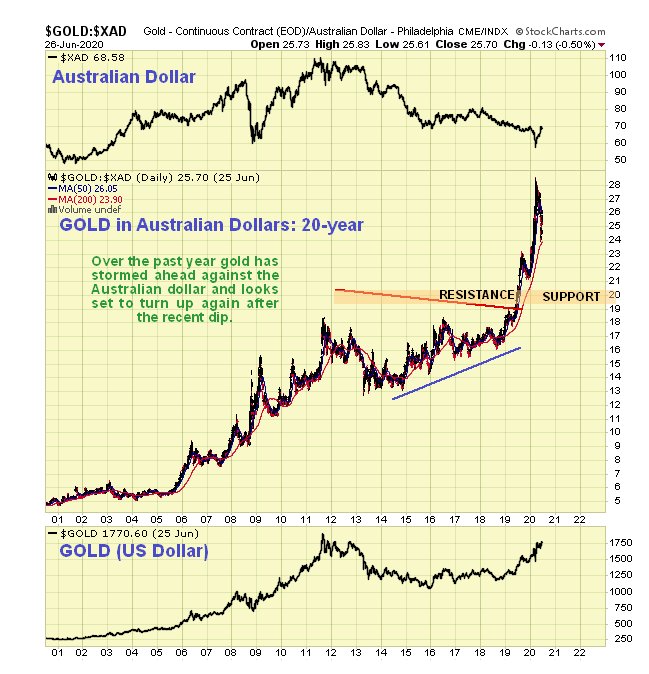 Gold in Canadian dollars…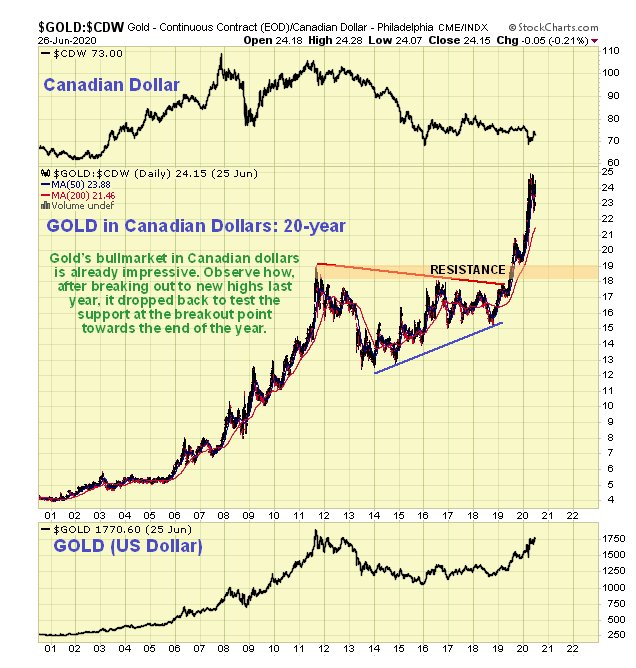 Gold in Japanese Yen…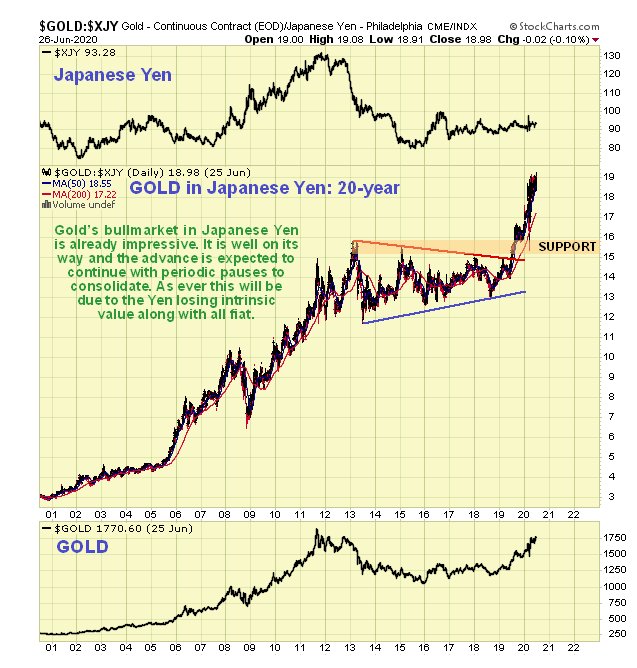 Gold in Swiss Francs…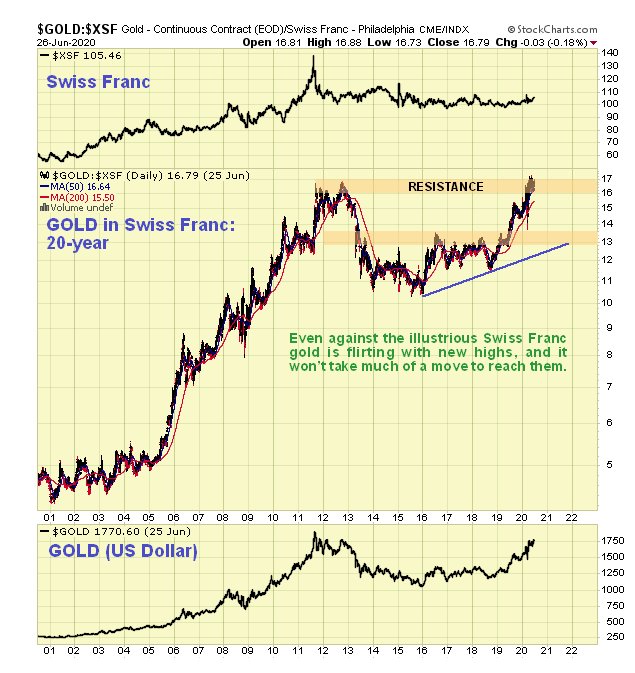 So we should clearly not allow ourselves to be fooled by gold not breaking out to new high against the US dollar, especially given the Fed's recent extreme profligacy involving the creation of trillions of dollars for the purpose of backstopping the credit markets, bailing out favored crony corporations, and paying countless millions of newly unemployed people to sit at home twiddling their thumbs, none of which can be classified as productive use of the money. All this extra money means that eventually there will be a lot more money chasing the same, or rather a reduced supply of goods and services, now that the economy is a lot less productive thanks to lockdowns and closures, etc. The only reason that the Fed has been able to get away with it so far without rampant inflation is because the economy is dead, so there is no money velocity, but this money will find its way out eventually and when it does we will be looking at robust inflation trending towards hyperinflation. Needless to say, this will lead to gold appreciating dramatically against the dollar, as the dollar's purchasing power shrinks.
Bearing all the above in mind it is thus interesting to observe that even though gold has not (yet) broken out to new highs against the US dollar, it has also done well in this currency over the past 2 years and is getting close to doing so. Therefore it is not too difficult to deduce that with the creation of new dollars ramping up exponentially, it is only a matter of time, and not too much at that before gold does go on to make new highs against the dollar, a development that will usher in a period of accelerated advance.
Gold in US dollars…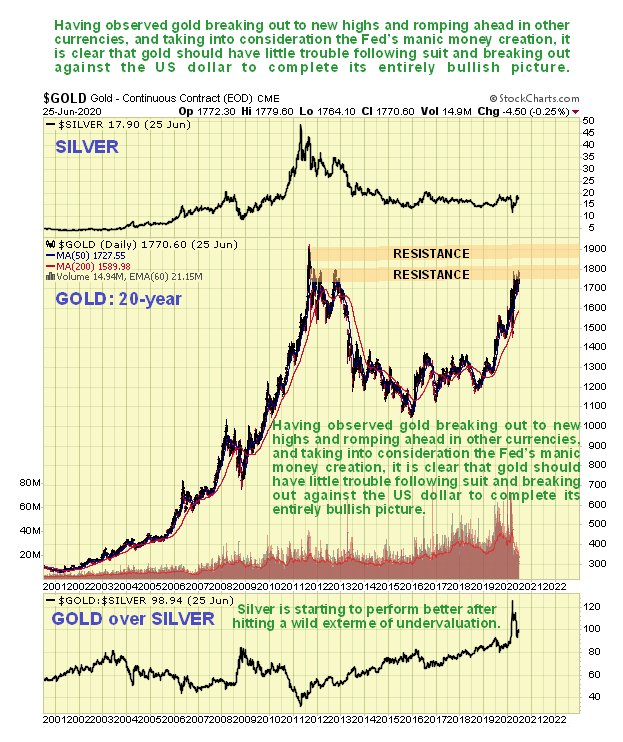 This is a good point to add Larry's latest gold chart showing the gigantic Cup pattern, which points to an explosive move up soon, even if we see a brief break lower before it. As Larry, himself points out: "A Cup & Handle formation will need to carve out a Handle to be complete", however, the way things are deteriorating it is hard to imagine gold hanging around for more than a short time marking out a Handle to complement this Cup. If you want to send feedback to Larry about this, his email address is on the chart.