Gold: Low Interest Rates And Bottom In Metals A Perfect Storm For Next Leg Up To 2150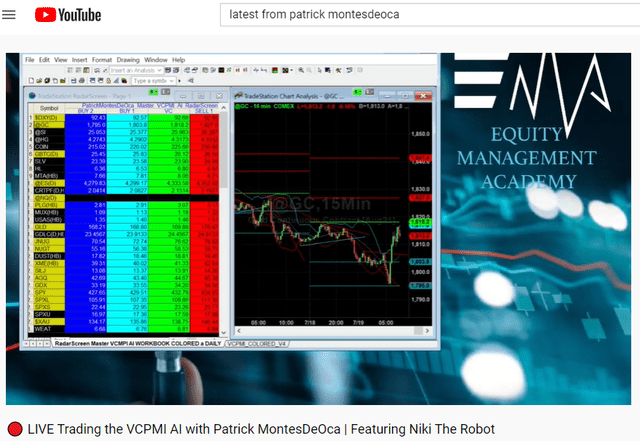 SILVER
The VC PMI weekly report for silver as produced by our proprietary Nikki the Robot, states that the weekly trend momentum is bearish. A close above $25.97 will negate this bearishness to neutral. If short, you should take profits at $25.37 and $25.05. You should exit longs at $26.30 and $26.91. Looks to take profits on shorts into corrections at the Buy 1 and 2 levels of $25.37 and $25.04, and go long on a weekly reversal stop. If long, use $25.04 as a Stop Close Only and Good Till Cancelled order. Look to take profits on longs as we reach $26.30 and $26.91.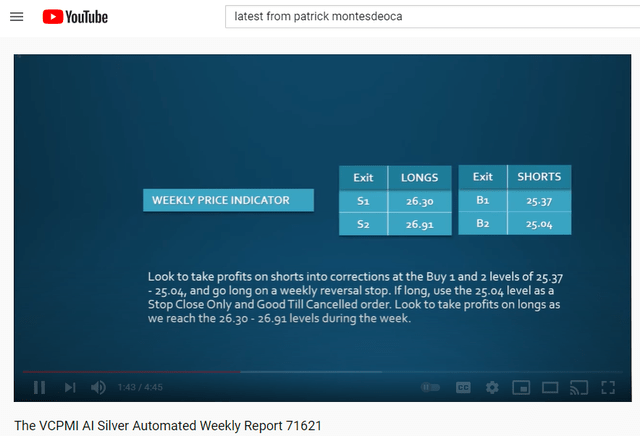 The market has come down close to the Buy 2 level of $25.05 in silver. It is trading around the Buy 1 level of $25.37. We have activated a buy trigger in silver from $25.05. By closing above $25.38, we activated another buy signal. The target is $25.96.
GOLD
Nikki the Robot's weekly report states that the weekly trend momentum of $1835 is bearish. The weekly VC PMI of $1813 is a bullish price momentum. A close below $1813 would negate the bullishness to neutral. If short, take profits at $1791 and $1767. If you are long, the VC PMI recommends taking profits at $1835 and $1857.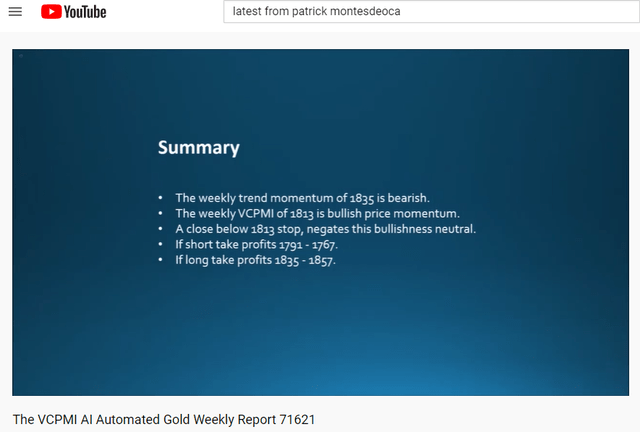 Gold has come down close to $1795 and the Buy 2 daily level. The market then reverted from that level as Nikki the Robot suggested. Nikki said not to sell into that level. Do not go short between the Buy 1 or 2 levels. Use that area to add to your long positions. Gold appears to be on its way to $1818.
To learn more about how the VC PMI works and receive weekly reports on the E-mini, gold, and silver, check us out on Ticker ...
more