Gold: Low Interest Rates And Bottom In Metals A Perfect Storm For Next Leg Up To 2150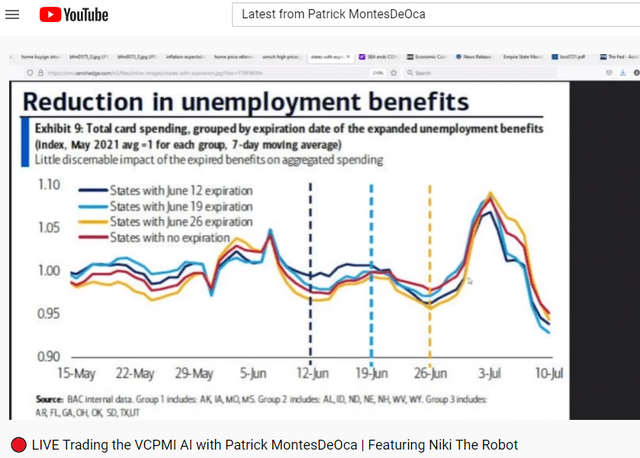 A government restaurant program to support struggling restaurants has now run out of funding. It will close on Wednesday. This might mean that restaurants will start to fail even more often, putting more people on the unemployment rolls. Congress is considering legislation to add $60 billion to the program to help continue to support restaurants. Nothing has been decided as yet.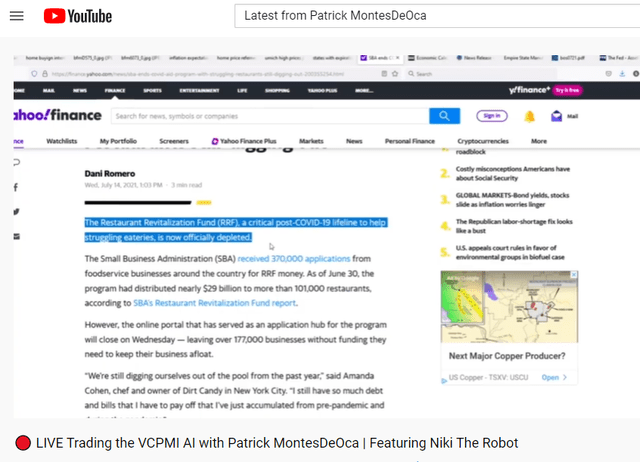 The bond market is showing that bond investors do not believe that the current inflation is going to continue. Bond investors tend to be the smartest people in the room, so don't expect inflation to continue. Inventories are increasing, but with consumer intentions to buy falling, don't expect goods to continue to fly off the shelves.
Van Metre concludes that he expects retail sales to crash as Americans reject the new higher prices for almost everything. Manufacturing data is rosy, but Americans are showing little inclination to spend at higher prices.
Van Metre's report just highlights the disconnect between the fundamentals and the price of gold and silver. Precious metals should be rising, but they are not. Interest rates are likely to come down as the year progresses and the economy will slow down. Retail sales will fall. Inflation will slow. The Fed talked about tapering and that led to a collapse in precious metals. If rates come down, that will be extremely bullish for precious metals and other assets that were hit by corrections. The economy cannot handle higher interest rates in the face of this explosive debt we have on a global basis. If we do enter another downturn, what is the Fed going to do with interest rates already at almost zero and any talk of tapering leading the market throwing a tantrum? Be ready for a major downturn, which will cause gold and silver to rise in price fast.
TECHNICALS
Gold is down, which is a bit of a mystery. Stimulus, short supplies and the short squeeze should drive gold up.
Gold is in a major reversion from the Variable Changing Price Momentum Indicator (VC PMI) Buy 2 level. $1818 is the VC PMI daily average price. $1827 is the Sell 1 level and $1842 is the VC PMI Sell 2 level. We are down close to $1795 this morning. We activated VC PMI Buy triggers on the daily numbers.
To learn more about how the VC PMI works and receive weekly reports on the E-mini, gold, and silver, check us out on Ticker ...
more