Gold: Low Interest Rates And Bottom In Metals A Perfect Storm For Next Leg Up To 2150
Fundamentals Point to Short-Term Inflation
Gold and silver appear to be acting the opposite of the fundamentals. A lot of money has been lost listening to the experts discuss the fundamentals. They may be right at some point, but not yet. Inflation is running above expectations, but it appears to be going to be a short-term issue; not a long term problem.
Image Source: Pixabay
Steven Van Metre recently on his MacroShow reported that a University of Michigan survey found that the American consumer has had enough of higher prices. The Consumer Spending Intentions report from the University of Michigan found that the number of respondents who said yes plummeted when asked if they had planned to buy homes, appliances or automobiles in the next six months. The survey was as bad as back during the 2008 crisis. The monthly change in the intention to buy a home has fallen the most since 2000. The homebuilder sentiment continues to fall as demand declines. The Consumer Sentiment and Expectations Indexes also fell. The stock market often tracks the sentiment surveys.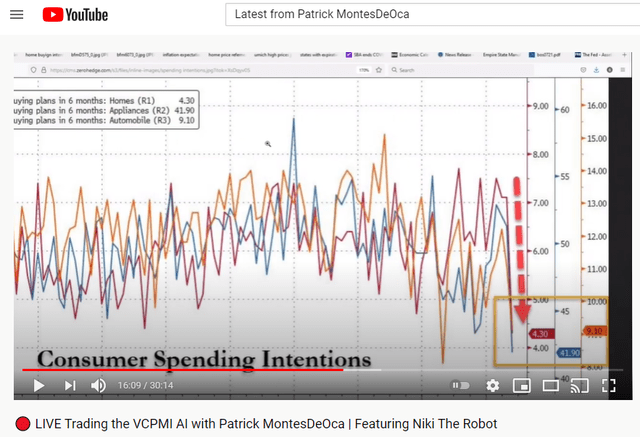 Higher prices are not always inflationary. In this case, higher prices may lead to deflation as consumers decide to spend far less. These surveys suggest that the Fed's policies may not be enough. Interest rates may not be low enough.
The 1-year inflation expectation has risen sharply. Consumers are saying they don't want to buy now and they expect prices to rise in the next year, which suggests that inflation will be transitory, since demand should decline sharply in the next year.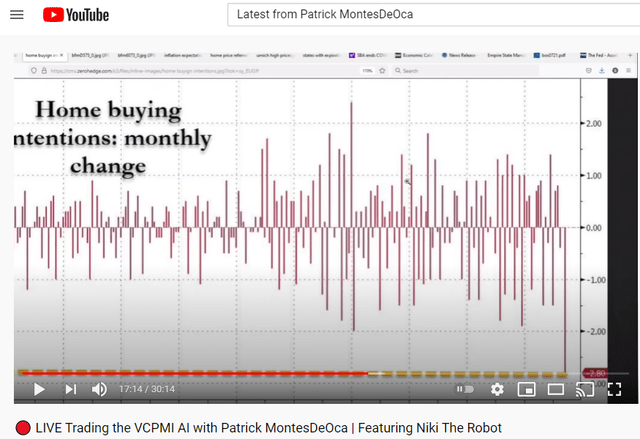 In a study of references to prices for homes, vehicles and durables, the vast majority of survey respondents say that prices are too high, which also points to deflation.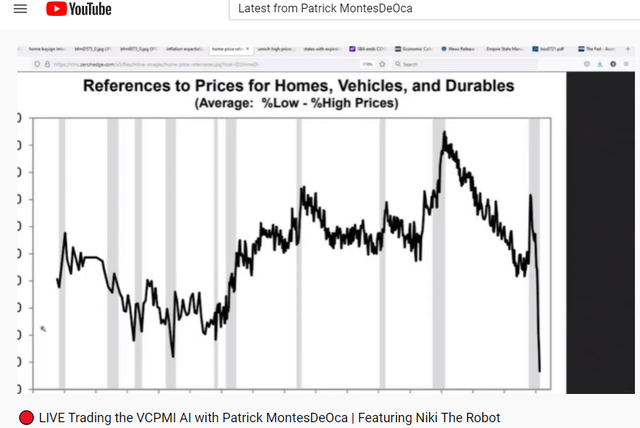 When consumers believe that prices are too high, they don't spend. We would expect that as government unemployment benefits declined, spending should also decline. A Bank of America study showed that there was little impact of unemployment benefits ending in a given state on aggregate consumer spending. So the government support of the unemployed appears to make little difference to consumer spending.
To learn more about how the VC PMI works and receive weekly reports on the E-mini, gold, and silver, check us out on Ticker ...
more