Gold Is Doing Its Best!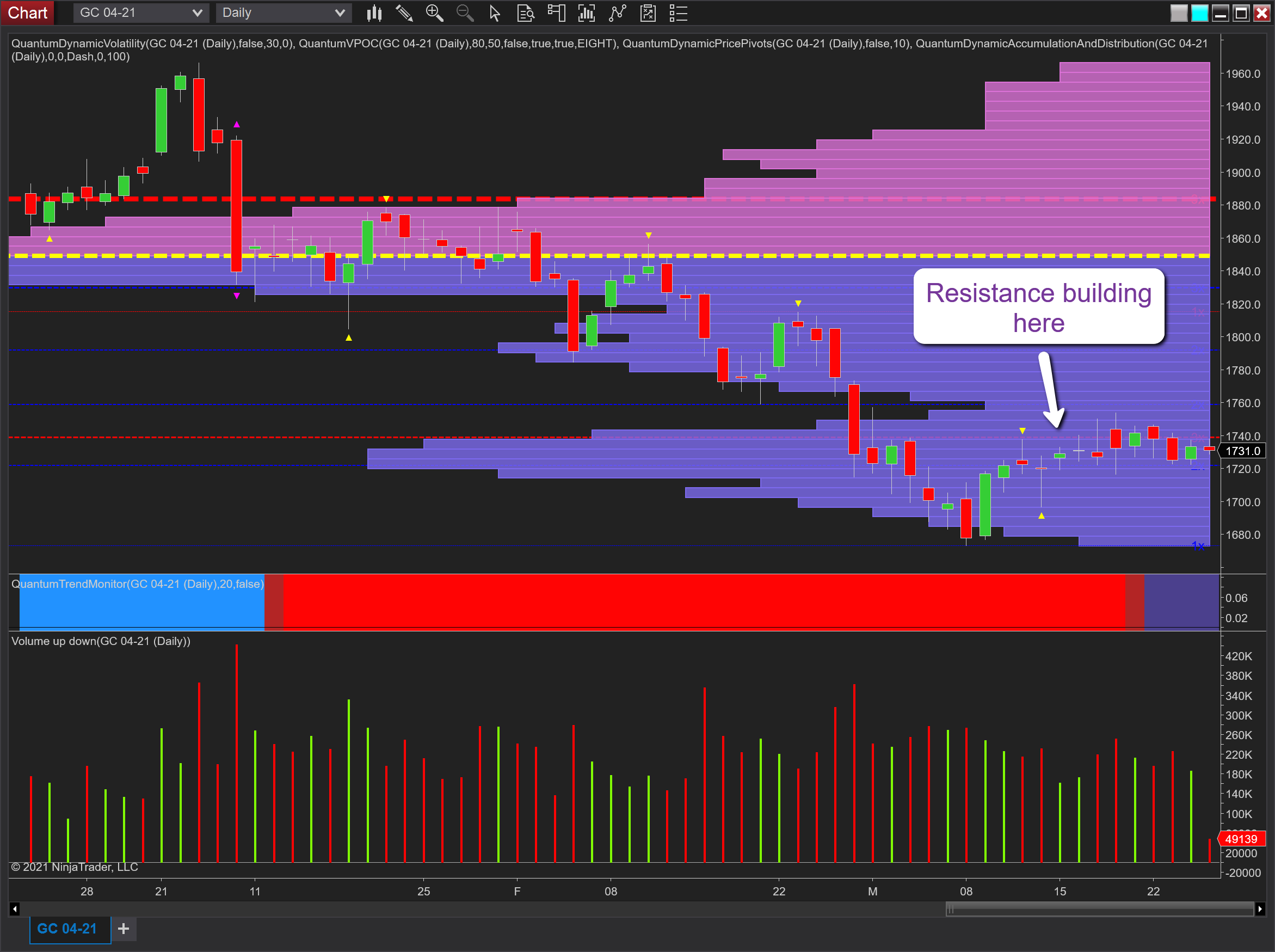 Gold is doing its best to battle back but finding it a real struggle on the daily chart and with a congestion phase now developing, some important levels of resistance are building as a result. As I've outlined in previous posts, we have seen many attempts to rally over the last few months, but all have been snuffed out rapidly as bearish sentiment continues to remain dominant. However, on this occasion, we have seen the rally off the $1680 per ounce price point and is one that continues to hold well above $1700 per ounce as the metal trades at $1728 per ounce at the time of writing. What is also interesting is the transition of the trend monitor from dark red to dark blue thereby sending a signal of a possible reversal ahead and into bright blue. In other words, as Wyckoff would have explained, from a primary trend lower to a primary trend higher. We will see in due course, and no doubt helped by talk of inflation.
But to return to the technical picture? First, we have a strong level of resistance building as can be seen by the red dashed line of the accumulation and distribution indicator at the $1740 per ounce level. This was tested yesterday and again this morning, and hence is significant, and one which will need to be breached if any bullish sentiment is to build longer-term. And should this level be breached on good volume this resistance will then become support and provide a strong platform for any recovery. The good news is that ahead we have a low volume node at $1760 per ounce and therefore we can expect to see the price action move through here with ease before it hits further volume-based resistance around the $1800 per ounce level.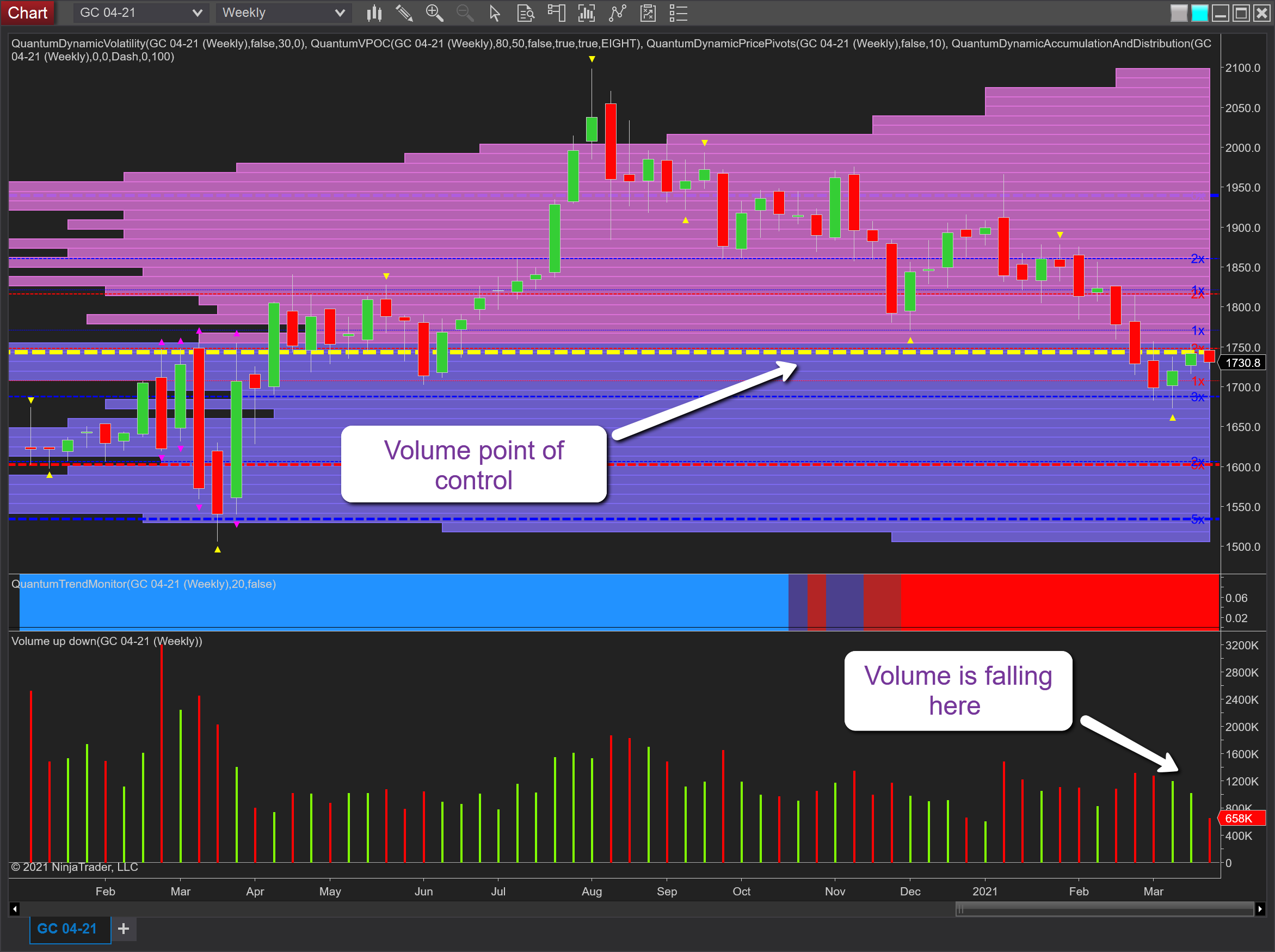 If we move to the weekly chart, the reason for this congestion period is instantly clear as we have the VPOC itself denoted with the yellow dashed line at $1740 per ounce, so expect to see the current congestion phase continue for a while. Note also on this chart the fall in volume over the last two weeks. So an attempt to rally on volume which is declining is not a sign of strength. So I expect to see further congestion, as we saw in the mid part of last year before any meaningful move higher.
Disclaimer: Futures, stocks, and spot currency trading have large potential rewards, but also large potential risk. You must be aware of the risks and be willing to accept them in order to invest in ...
more