Gold During The Pandemic Winter
The pandemic winter will take longer than we thought. The longer we struggle with the coronavirus, the brighter gold could shine.
A long, long time ago, there was a bad virus, called the coronavirus, that killed many people all around the world and severely hit the global economy. Luckily, smart scientists developed vaccines that defeated the coronavirus and ended the pandemic. Since then, humankind lived happily – and healthy – ever after.
Sounds beautiful, doesn't it? This is the story we were all supposed to believe. The narrative was that the development of vaccines would end the pandemic and we would quickly return to normalcy. However, it turns out that this was all a fairy tale – the real struggle with the coronavirus is more challenging than we thought.
First, the rollout of vaccinations has been very, very slow. As the chart below shows, on February 1, 2021, only about 1.77 percent of Americans became fully vaccinated against COVID-19.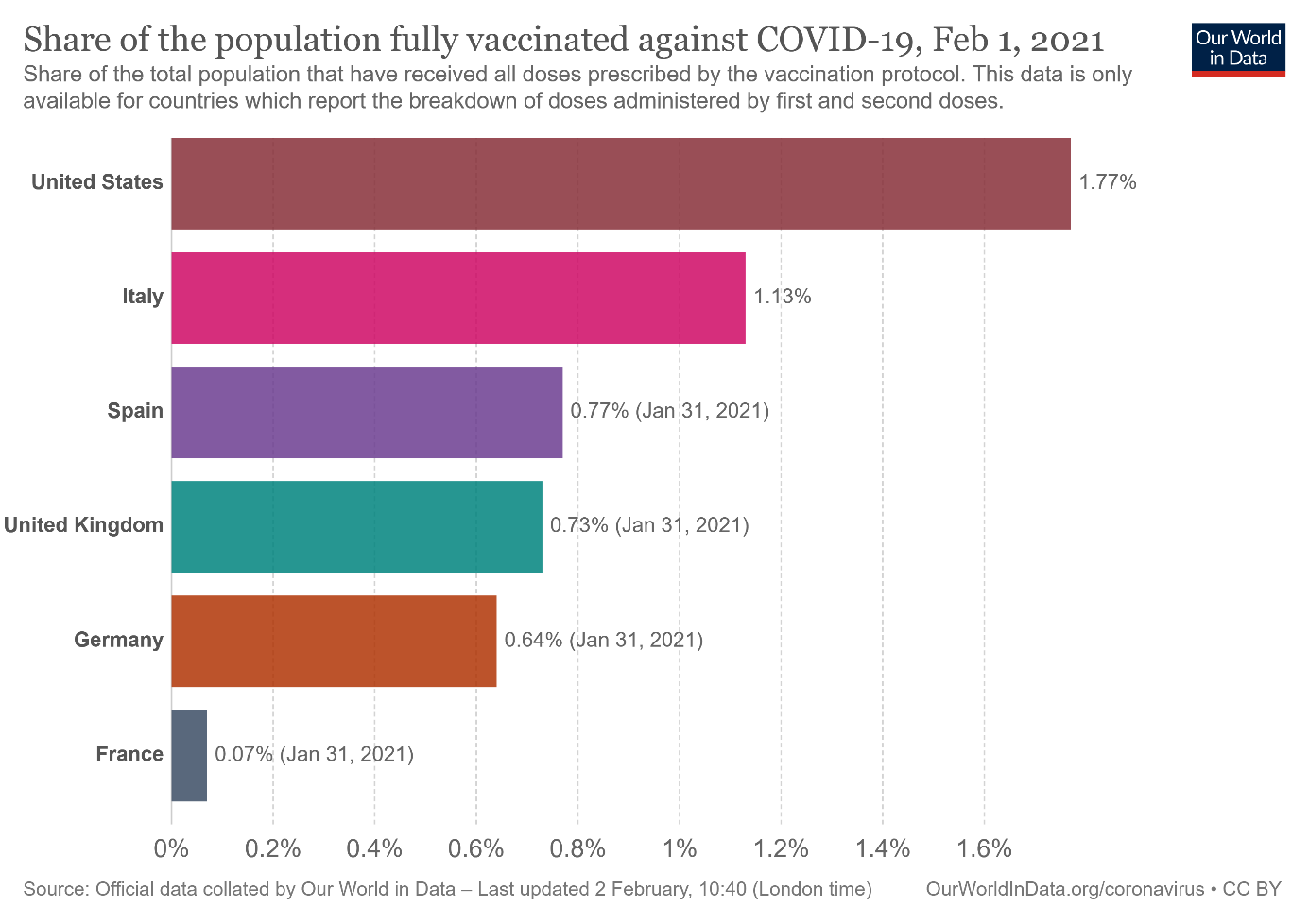 Of course, full protection requires two doses, so it takes some time. But in many countries, the share of the population which received at least one dose of the vaccine is also disappointingly low, as the chart below shows.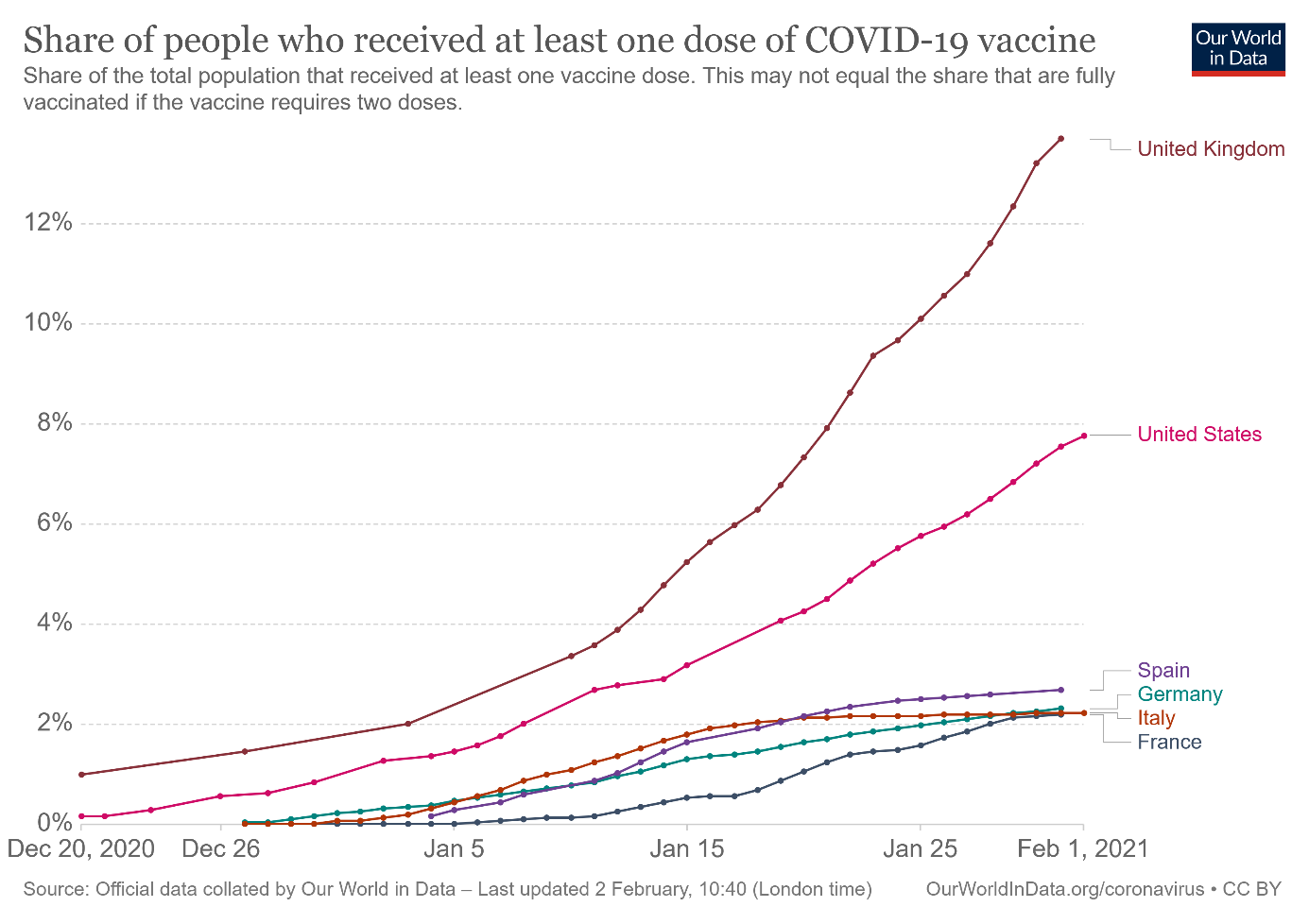 It means that our progress towards herd immunity is really sluggish. At such a pace, we are losing the race between injections and infections. And we will not reach herd immunity until the second half of the year or even the next winter…
Second, there is the problem of mutations. The new strains are rapidly popping up which poses a great risk in our fight with the coronavirus. One of these new variants was identified in the United Kingdom and quickly spread through the country. Although it's not more lethal, it's more infectious, which makes it more dangerous overall. And the more variants emerge, it's more likely that we could see a mutation resistant to our current treatments and vaccines. Indeed, some of the mutations change the surface protein, spike, and have been shown to reduce the effectiveness of combating the coronavirus by monoclonal antibodies.
Disclaimer: Please note that the aim of the above analysis is to discuss the likely long-term impact of the featured phenomenon on the price of gold and this analysis does not indicate (nor does it ...
more