Gold Declines Despite Powell's Easy Stance
Powell testified before Congress and reiterated the Fed's dovish stance, but nevertheless, gold continued to slide.
On Tuesday, Powell testified before the United States Senate Committee on Banking, Housing, and Urban Affairs. He offered no big surprises, so the markets were little changed. But the price of gold ended that day with a slight loss, as the chart below shows – perhaps just because Powell didn't surprise, and struck a dovish tone.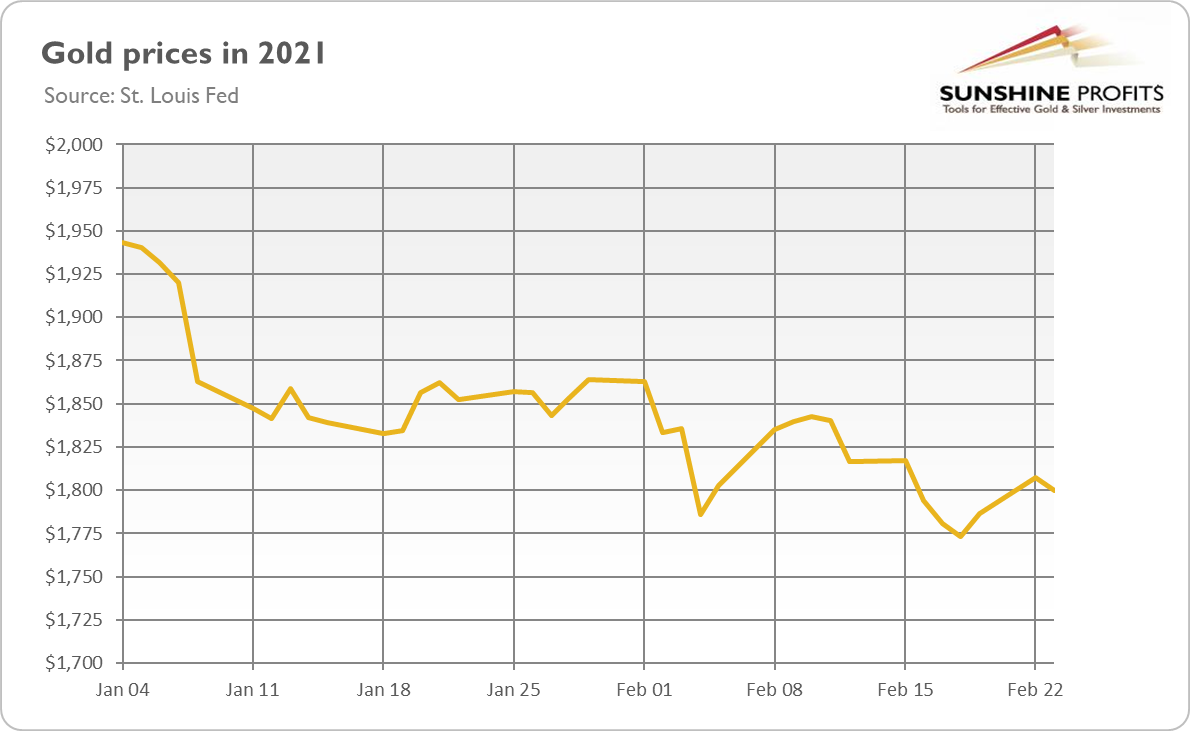 Anyway, what did the Fed Chair say? In his prepared remarks, Powell acknowledged the improved outlook for later this year. As I noted in the last edition of the Fundamental Gold Report about the recent FOMC minutes, a more optimistic Fed about the U.S. economy is bad news for gold.
Additionally, Powell downplayed concerns about the recent rises in the bond yields (see the chart below), calling them "a statement of confidence" for an improving U.S. economic outlook, or "a robust and ultimately complete recovery". This is also a negative comment for the yellow metal, as it would prefer the Fed reacting more aggressively to the increasing rates, and, for instance, implementing the yield curve control. The higher the yields, the worse it is for gold, which is a non-interest bearing asset.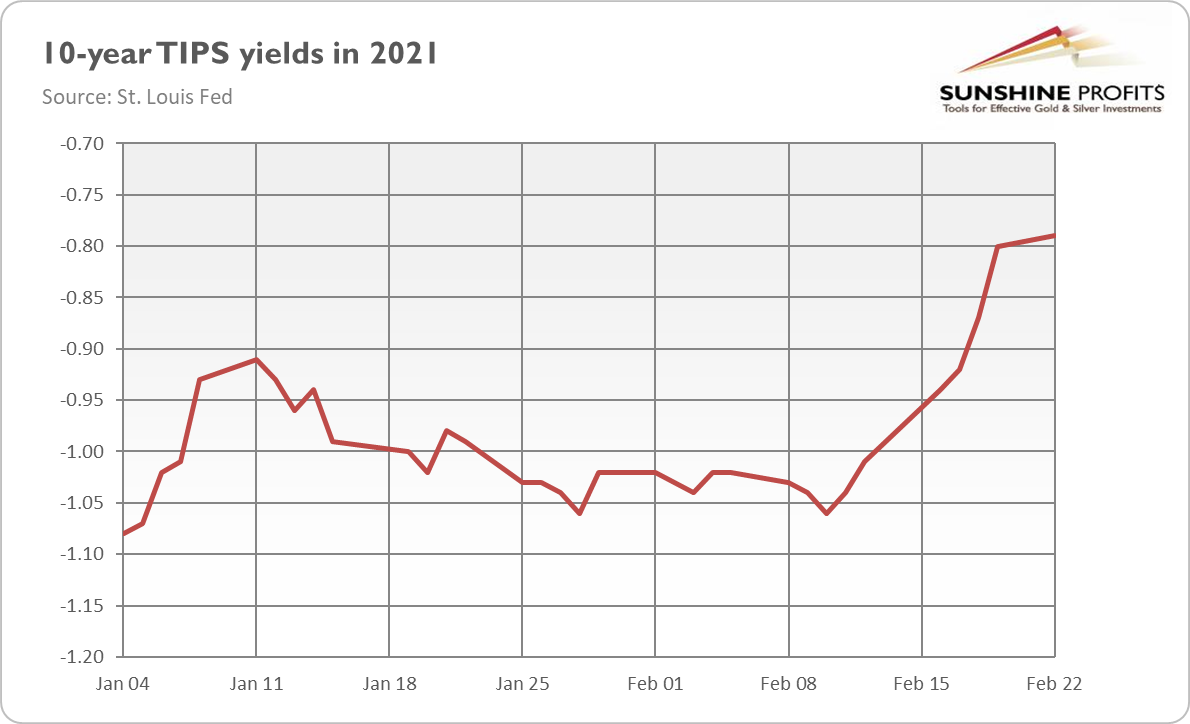 However, Powell also made some dovish comments. First of all, he reiterated that the Fed's easy stance will last very long – longer than it used to be in the past. This is because the Fed implemented last year a new monetary framework, according to which the U.S. monetary policy will be informed by the assessments of shortfalls of employment from its maximum level, rather than by deviations from its maximum level. Moreover, the Fed will seek to achieve inflation that averages two percent over time. These changes imply that the Fed will not tighten monetary policy solely in response to a strong labor market, but only to an increase in inflation. However,But inflation must not merely reach two percent – it should rise moderately above two percent for some time in order to prompt the U.S. central bank to taper the quantitative easing and hike the federal funds rate.
Disclaimer: Please note that the aim of the above analysis is to discuss the likely long-term impact of the featured phenomenon on the price of gold and this analysis does not indicate (nor does it ...
more