Gold Approaches $1,900 Amid FOMC Minutes And Crypto Sell-Off
However, "a number" is not "the majority", so we shouldn't expect such a discussion in the mainstream anytime soon, especially in light of the disappointing April nonfarm payrolls and recent declines in the stock market.
The price of gold rose yesterday, approaching $1,900. It might have been due to the FOMC minutes, but also the sell-off in cryptocurrencies and the following outflow of money from them into old, good gold.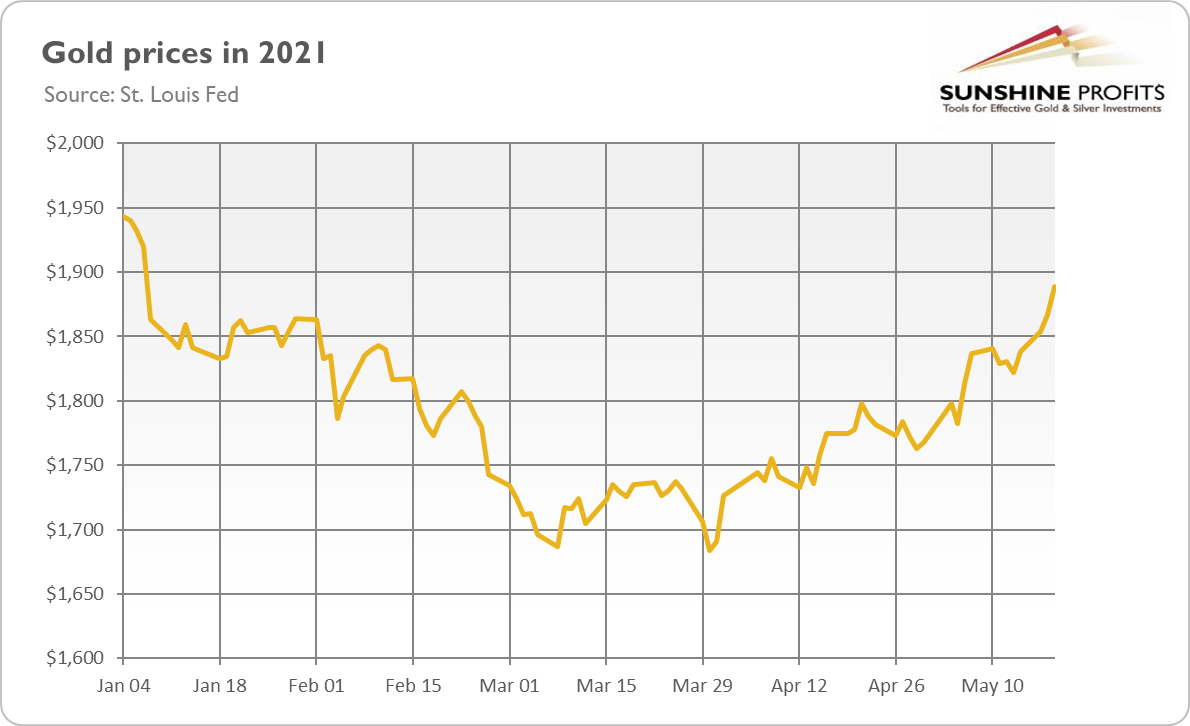 Given these shifts in the marketplace, it seems that Fed's worries about fading risk appetite were justified. If risk appetite wanes further, gold should shine as a safe-haven asset.
Disclaimer: Please note that the aim of the above analysis is to discuss the likely long-term impact of the featured phenomenon on the price of gold and this analysis does not indicate (nor does ...
more