Gold Approaches $1,900 Amid FOMC Minutes And Crypto Sell-Off
Yeah, sure, but why should we believe the Fed if they were surprised by the CPI readings in April? They anticipated inflation moving above 2 percent, and meanwhile the CPI inflation surged above 4 percent as the chart below shows!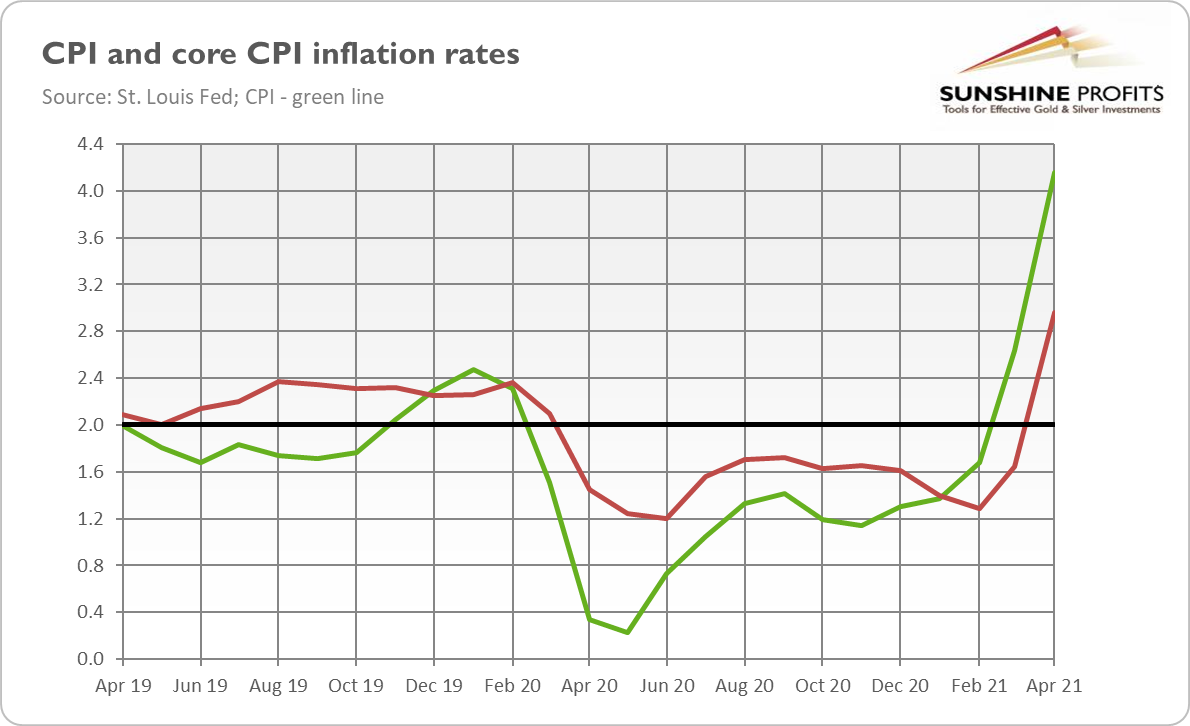 But at least inflation expectations remain well-anchored, don't they? Well, not exactly. As the chart below shows, the market-based expectations of inflation have significantly risen recently. Similarly, the University of Michigan's index that measures inflation expectations for the next five years rose from 2.7 percent in April to 3.1 percent in May – it's the highest level in a decade.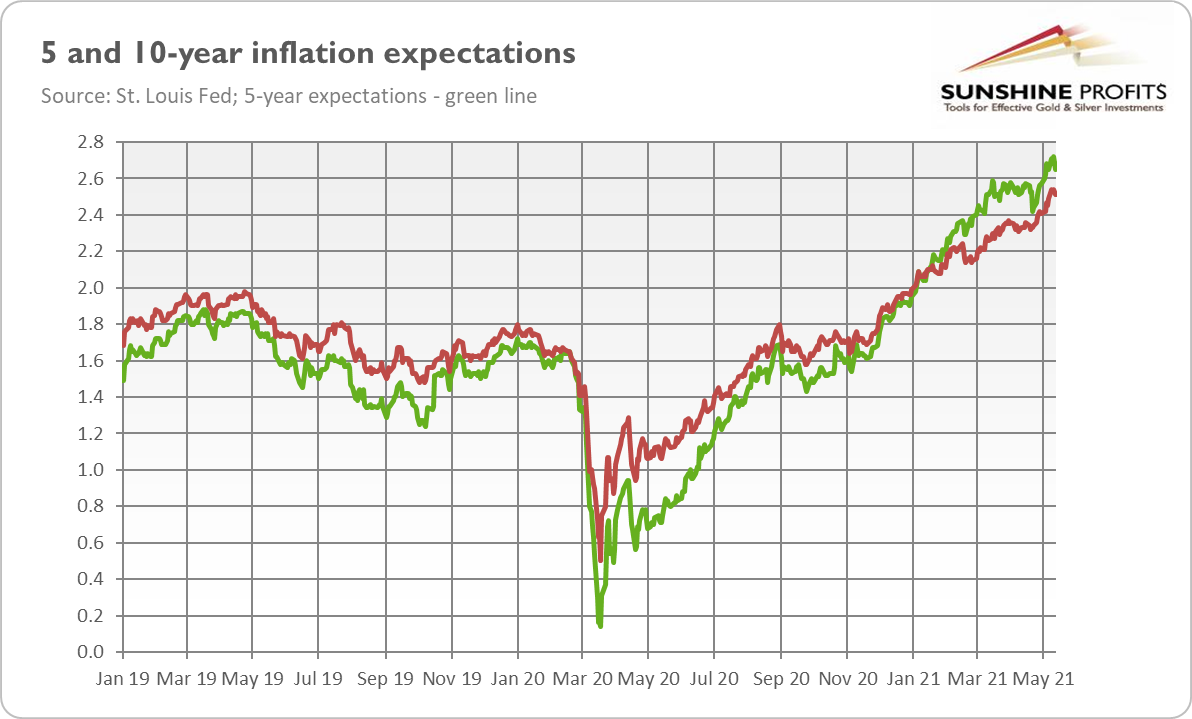 Interestingly, even the Fed staff doesn't believe in transitory inflation. After all, they forecast that the actual GDP would be above its potential until 2022-2023:
With the boost to growth from continued reductions in social distancing assumed to fade after 2021, GDP growth was expected to step down in 2022 and 2023. However, with monetary policy assumed to remain highly accommodative, the staff continued to anticipate that real GDP growth would outpace that of potential over much of this period, leading to a decline in the unemployment rate to historically low levels.
Economics 101 teaches us that when the economy operates above its potential, it implies overheating and inflation that reflects more fundamental or lasting factors than base effects and short-term supply disruptions.
Implications for Gold
What do the recent FOMC minutes imply for gold? Well, the Fed remaining dovish despite all the inflationary risks and elevated asset valuations (many assets plunged yesterday, especially cryptocurrencies) is bullish for gold.
Sure, a few members became ready to start talking about tapering the quantitative easing and tightening the monetary policy:
A number of participants suggested that if the economy continued to make rapid progress toward the (policy-setting) Committee's goals, it might be appropriate at some point in upcoming meetings to begin discussing a plan for adjusting the pace of asset purchases.
Disclaimer: Please note that the aim of the above analysis is to discuss the likely long-term impact of the featured phenomenon on the price of gold and this analysis does not indicate (nor does ...
more