Gold And Silver Adjusting In Price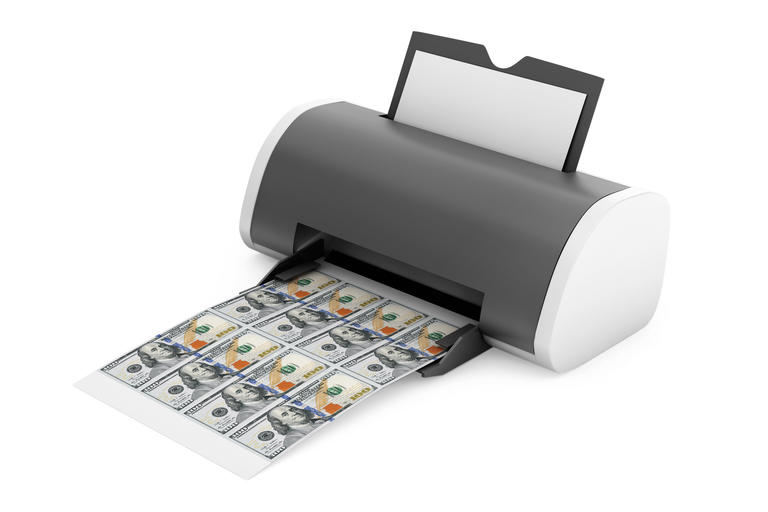 Photo by doomu/iStock via Getty Images
Fundamentals
Gold and silver appear to be adjusting in price in relation to the monetary policies pursued by most governments around the world. People are beginning to realize the dangers of fiat currencies, particularly against precious metals and Bitcoin. We trade the Grayscale Bitcoin Investment Trust since the asset is regulated more than Bitcoin and somewhat less risky in that sense. It's a virtual asset, it's not a currency. It's increasing in acceptance and major banks are beginning to become interested. China is starting a virtual currency, too. At such highs as today, Bitcoin is risky at these high levels, at least to buy and hold. For day trading, the volatility is excellent for making profits. Bitcoin and the metals show the weakness of the US dollar. The US dollar is entering a devaluation period as the government prints more and more stimulus. Inflation is likely and each dollar is worth less and less.
The Fed and Treasury are in a tough position. They have to keep feeding money into the market and economy to keep them going, but in doing so, they risk high inflation in the future and eroding the asset base of the United States. If we get inflation at any significant level, then the debt that has reached momentous levels around the world could be in grave threat of widespread defaults. The future appears bearish for all currencies, including the US dollar, and bullish for precious metals. In a way, we're seeing what investors believe is real money: Fiat currencies, precious metals, real estate, land, art, or virtual currencies? Real assets are being favored over fiat currencies as trust in the value of fiat currencies declines.
It appears that we're likely to see an explosive economic recovery as the pandemic becomes more and more controlled. If the economy booms, then there will be pressure to raise interest rates. Then there will be fears of raised interest rates and a credit crunch.
Disclosure: I am/we are long GDX.
To learn more about how the VC PMI works and receive weekly reports on the E-mini, gold, and silver, check us out on more