Gold: 1970s Bell Bottoms And Inflation Are Back
Experts in the media talk all about how gold and silver were in short supply, yet they then went down. Instead of listening to the chatter, focus on what the market is telling you. The markets are contrarian by nature. They do not go the way everyone says they should go. Markets tend to go where no one is. Even after this correction, gold and silver have never been so bullish. Use the corrections to increase your long-term long positions in gold and silver.
Silver
(Click on image to enlarge)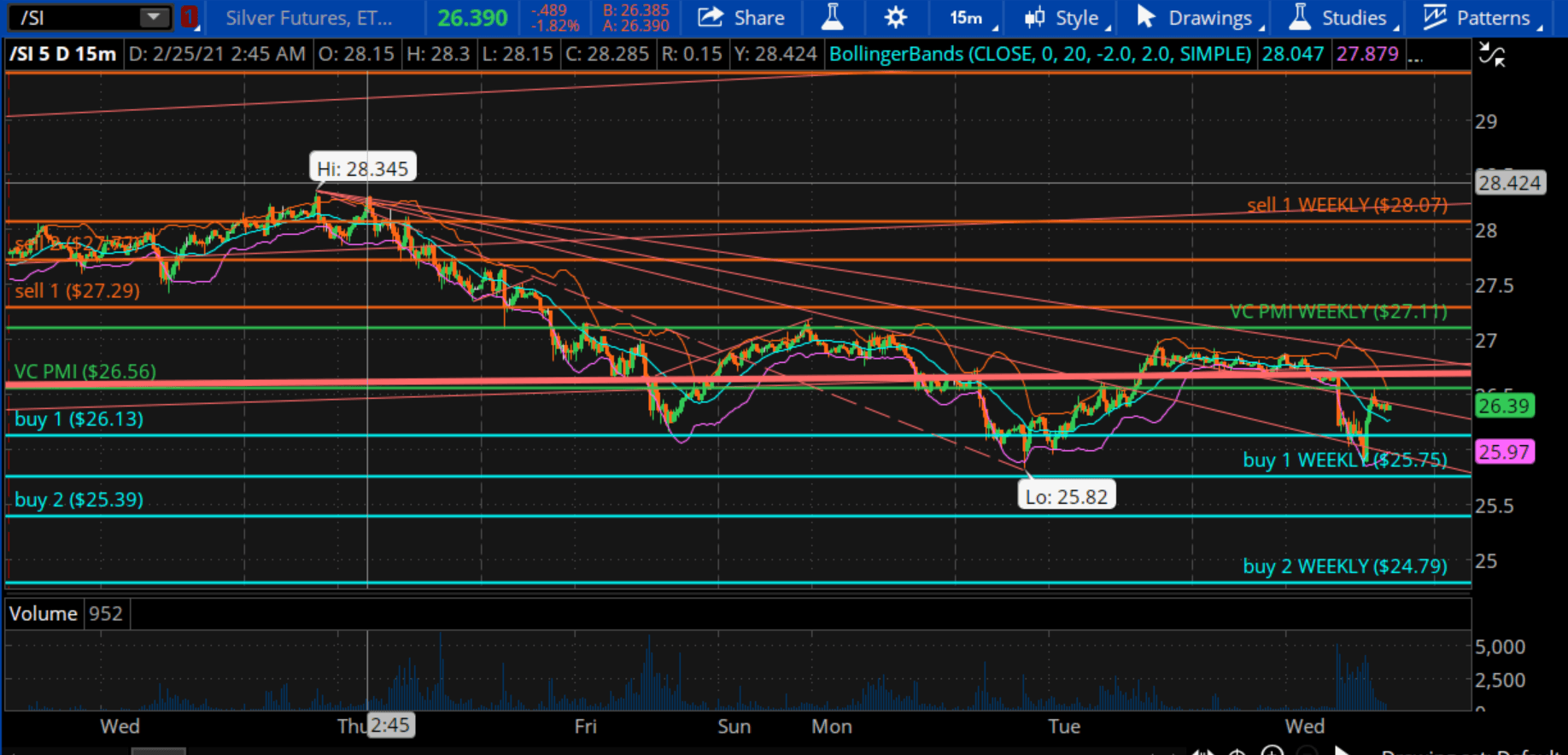 Courtesy: TDAmeritrade
For silver, the daily VC PMI Buy 1 level is $26.13 and right below that's the weekly Buy 1 of $25.75. The daily Buy 2 is $25.39 and the Buy 2 weekly is $24.79. We are entering into this area that starts to increase the odds that the market will find buyers down at these levels and is likely to revert back up. You can use this information to buy stocks, ETFs, futures, options or other derivatives. The gold and silver mining shares are very well priced right now to go long.
Gold
(Click on image to enlarge)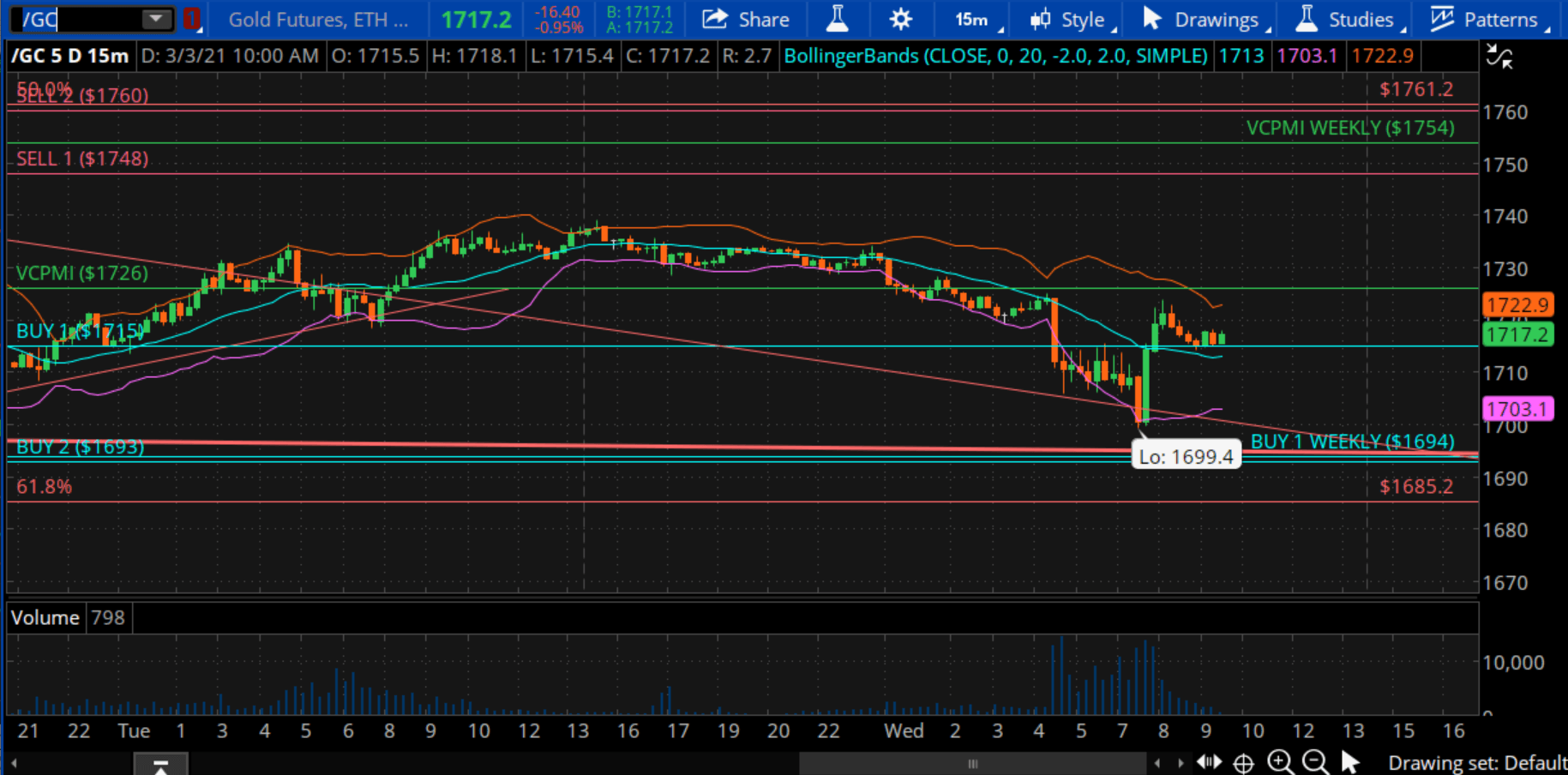 For gold, either it will come down to $1694 or revert back up above $1715. In this area, the VC PMI says not to sell. You don't want to trade around the average price, because there is a 50/50 chance of the market going up or down from there. You want to trade the extremes above or below the mean.
The Buy 1 and Sell 1 levels have a 90% chance of a reversion back to the mean. So if gold hits $1715, there is a 90% chance that the market will revert from there back to the mean. The Buy 2 and Sell 2 levels have a 95% chance that the market will revert from there back to the mean. These numbers match the Fibonacci fan lines and the Bollinger bands.
We are within weeks or even days of a huge rally in precious metals. This rally will begin when the sentiment is at its most bearish. Buy corrections and hold on for the long term.
Disclosure: I am/we are long GDX. I wrote this article myself, and it expresses my own opinions.
To learn more about how the VC PMI works and receive weekly reports on the E-mini, gold, and ...
more