Global Industrial Slump And Brexit Dance Go On. Will Gold Bop?
But it does mean that America is booming either. On the contrary, orders for durable goods fell in September 1.1 percent. On an annual basis, orders declined 5.4 percent, the biggest yearly drop-off since the middle of 2016, as one can see in the chart below.
(Click on image to enlarge)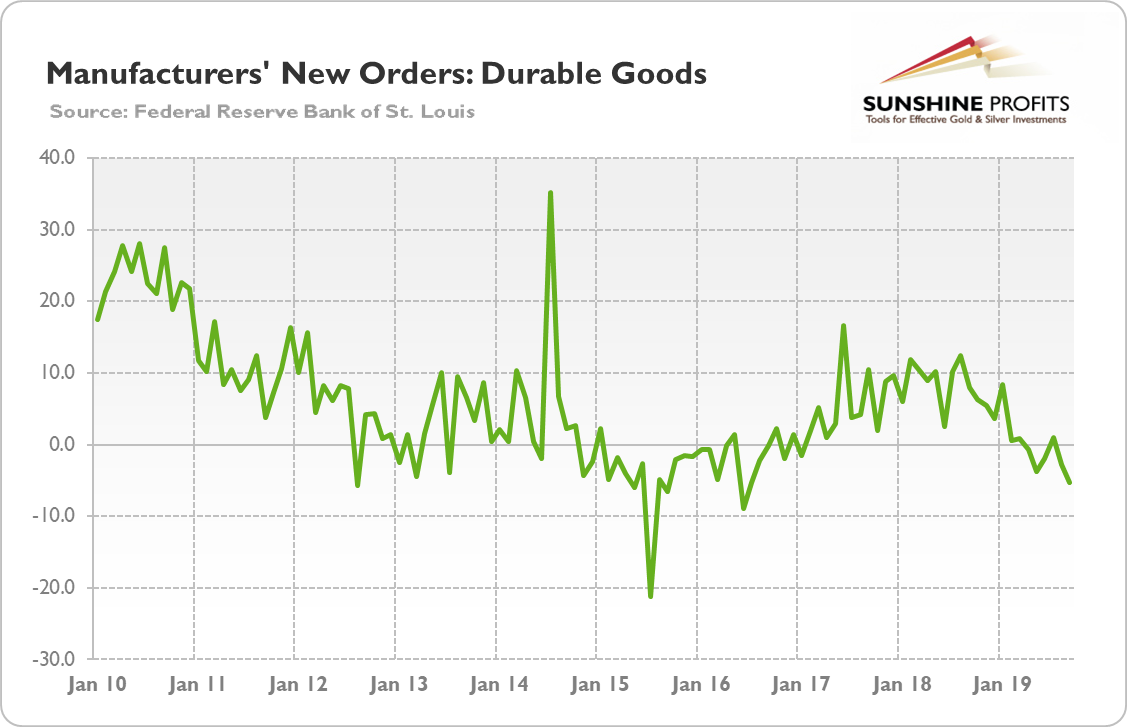 Chart 1: Manufacturers' New Orders: Durable Goods as an annual % change from January 2010 to September 2019.
It doesn't merely reflect the specific challenges of Boeing, but also a more widespread weakness in manufacturing. Both sides are losing in the trade war. Only gold can win, especially if the industrial slowdown translates into general economic downturn.
October FOMC Meeting and Gold
Now, all eyes are on the Fed. Tomorrow, the FOMC will announce its fresh monetary policy decisions. The market consensus is that the U.S. central bank will cut the federal funds rate by another 25 basis points but it will introduce a more hawkish language, signaling the end of the "mid-cycle adjustment". Indeed, the odds for a cut are more than 95 percent, according to the futures. As it seems that the gold market has already priced in an interest rate cut, it should not affect gold prices substantially.
However, if Powell sounds more hawkish than expected, the yellow metal could struggle. Of course, the Fed Chair can also surprise on the dovish side, given the continuing U.S.-China trade conflict and shrinking business investment, but we think that the U.S. central bank would like to signal a pause after the third cut in interest rates this year. After all, the Fed hiked the federal funds rate four times in 2018, so it may not want to dial them back so quickly! But we will see - on Thursday, we will cover the FOMC announcement for you, stay tuned!
If you enjoyed the above analysis and would you like to know more about the most important macroeconomic factors influencing the U.S. dollar value and the price of gold, we invite you to read the ...
more