Further Clues Reveal Gold's Weakness
It might have been tempting to think that the recent move lower in the U.S. Dollar Index would serve to push gold higher, as it usually does according to the traditional pattern. But these are extraordinary times and there are too many external factors weighing negatively on the price of the yellow metal.
Precious Metals Capitulate
As if the previous vaccine announcements weren't enough, the latest vaccine trials from AstraZeneca further propelled positive news. And as Trump reluctantly gave Joe Biden the green light towards a transition to the White House, what more can the precious metals do but capitulate? The risky assets train is leaving the station and investors are climbing on board. There simply is no clear catalyst for gold to rally and it can only go further down from here before bottoming.
With this glut of headlines, what news can I possibly give you today? Well, I can tell you about some of the clues that yesterday's decline provided and about one from today's pre-market USD and gold trading.
Let's start with the latter.
(Click on image to enlarge)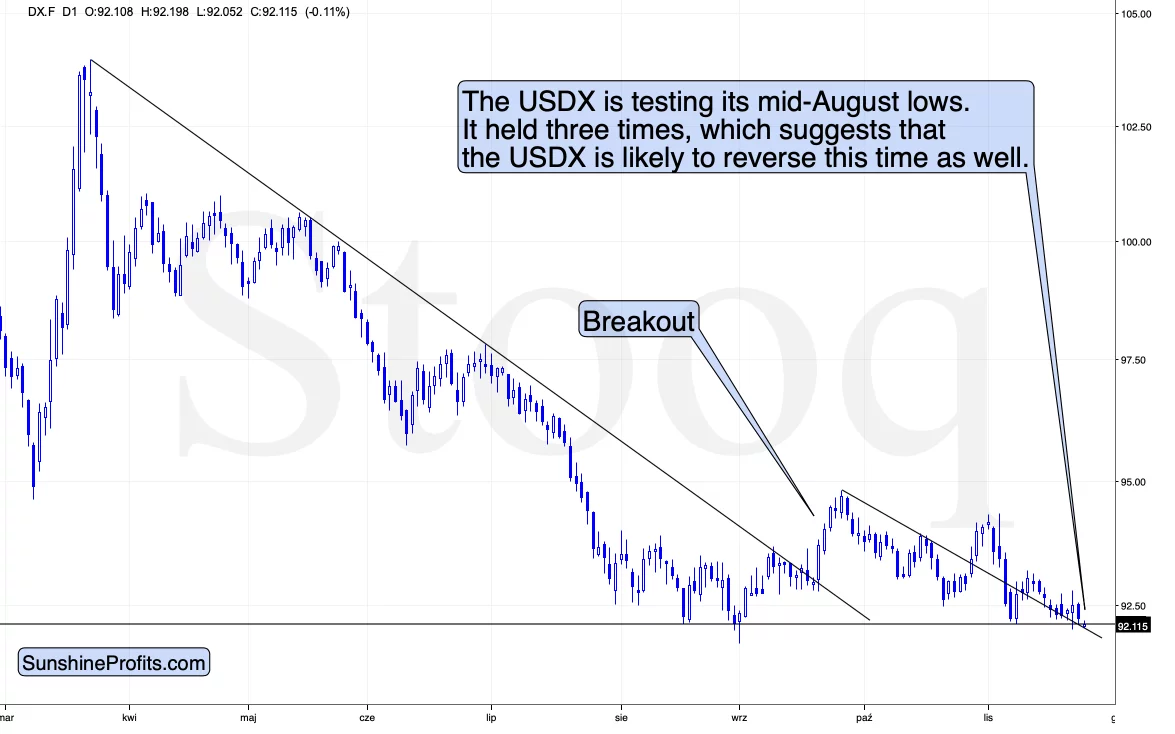 In today's pre-market trading, the USD Index moved slightly lower, and at the moment of writing these words, it finds itself a bit below the mid-August bottom.
What Triggered Gold's Weakness?
The invalidation of the intraday breakdown below this level was what triggered the biggest part of gold's decline on Monday (Nov 23). This might happen again very soon, but this is not the clue that I was writing about earlier. Today's clue is that since the USD Index might be breaking lower here, gold should have reacted with a visible rally – if it was past a bottom.
(Click on image to enlarge)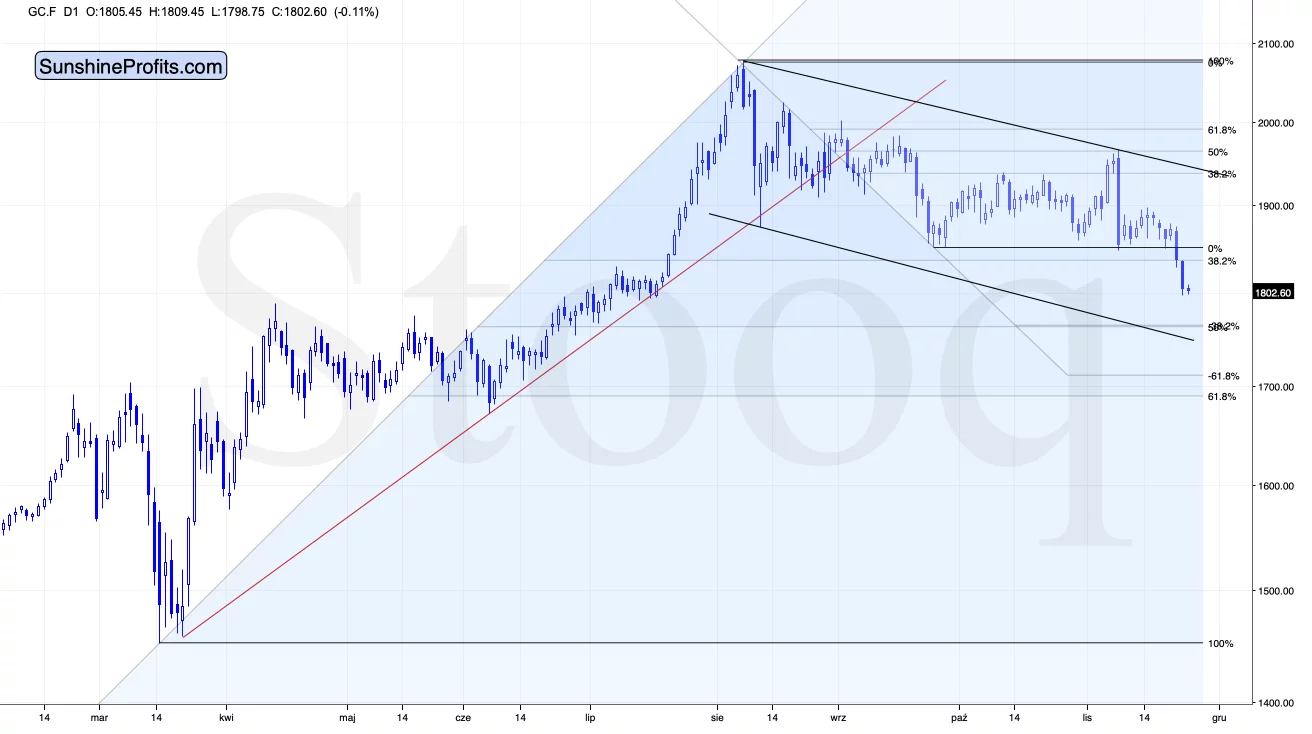 Gold didn't react with a visible rally. Conversely, gold reacted with a small decline. This subtle clue tells us that gold hasn't formed a bottom yet. And since gold doesn't want to rally from here, and it seems that it's about to get a bearish push from the USD Index (I expect the tiny breakdown to be invalidated just like the previous 3 attempts), we have a quite bearish combination of factors for the yellow metal.
Disclaimer: All essays, research, and information found on the Website represent the analyses and opinions of Mr. Radomski and Sunshine Profits' associates only. As such, it may prove wrong ...
more