Failures & Breakouts (Best Trades For Tuesday)
(Video length 00:46:58)
We're back to our desks after the Holiday Weekend and we have a busy week ahead of us…
We're transitioning into a new month of December, we have Jerome Powell testifying on Capitol Hill, and we have a TON of big news on the schedule this week which means there should be plenty of great trading opportunities tomorrow morning…
Speaking of tomorrow, I'm looking to get long the Eminis before we retest last week's highs, and with Gold and Crude Oil both going sideways, I'll be focused on failures and breakout patterns on Tuesday morning…
E-Mini 123-Reversal Gives Buyers Control, But Is It Too Late to Get In?
E-Mini S&P is bullish and trying to make a run back to last week's highs, but we just completed a 123-Reversal pattern so I'll need to wait for either another pullback to support or a new bull breakout and a pullback running higher…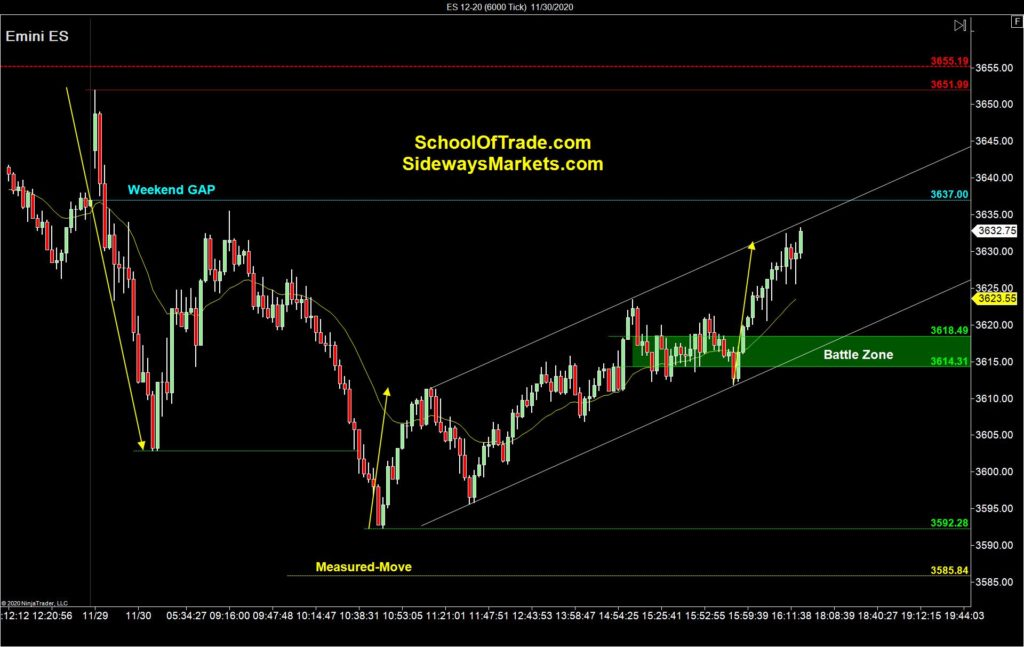 Crude Oil Triangle Says Focus on Failures Around the 'Edges'…
Crude Oil is bearish into a triangle trading-range, which tells us to look for sell setups just above the highs of the triangle. I'm also listening closely for more updates from OPEC tomorrow, which could easily lead to a 123-breakout into hidden channel pullback opportunity…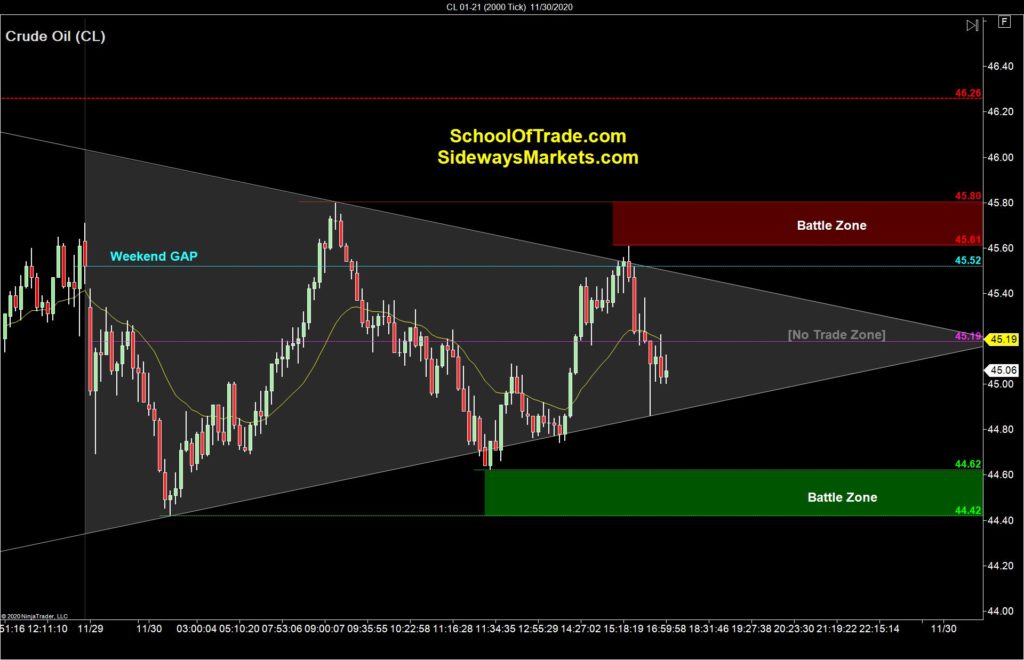 Gold Sellers Need to Use this Support Trend-Line to Their Advantage…
Gold is bearish into a trading-range, which tells me to look for sell setups at resistance levels above the range. There's just one problem, we have a support trend-line running up the middle of the chart, so I'll have to "thread the need" to avoid trouble on Tuesday morning…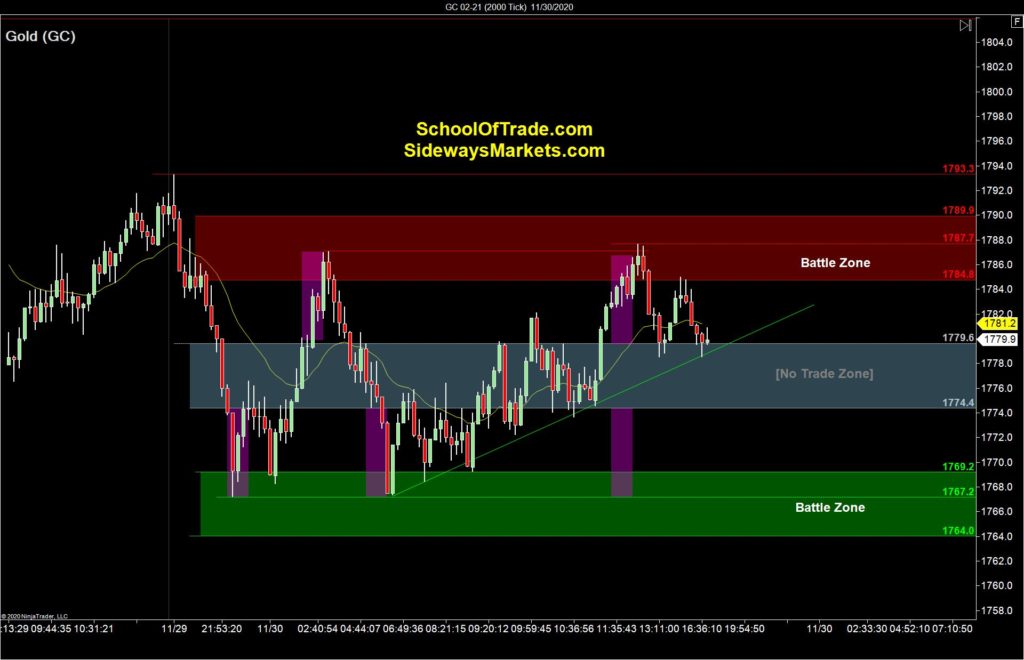 Disclaimer: Join our Free Trading Course. Joseph James, SchoolOfTrade.com and United Business Servicing, Inc. are not registered investment or ...
more