Enterprise Products Keeps On Going
November was a month of records for stocks, including for the energy sector. The American Energy Independence Index (AEITR) was +20.8%. This year has seen the top two months, and it's still –16.1% YTD.
Crude oil grabs most of the attention, but propane is an under-appreciated area of rising production that's driving higher exports. It's generally used for heating by businesses, industry and homes, but is also used for cooking in rural areas that are not reached by natural gas (methane).
Propane exports have been rising steadily for the past decade, growing at a 26% compound annual rate since 2010. We crossed the 1 million barrels per day threshold in 2017. The COVID pandemic is barely a blip.
One reason for this is increased demand in India. Propane is often produced as a by-product of oil refining, but in the U.S. it's found naturally in gas wells where it's separated out from the methane.
(Click on image to enlarge)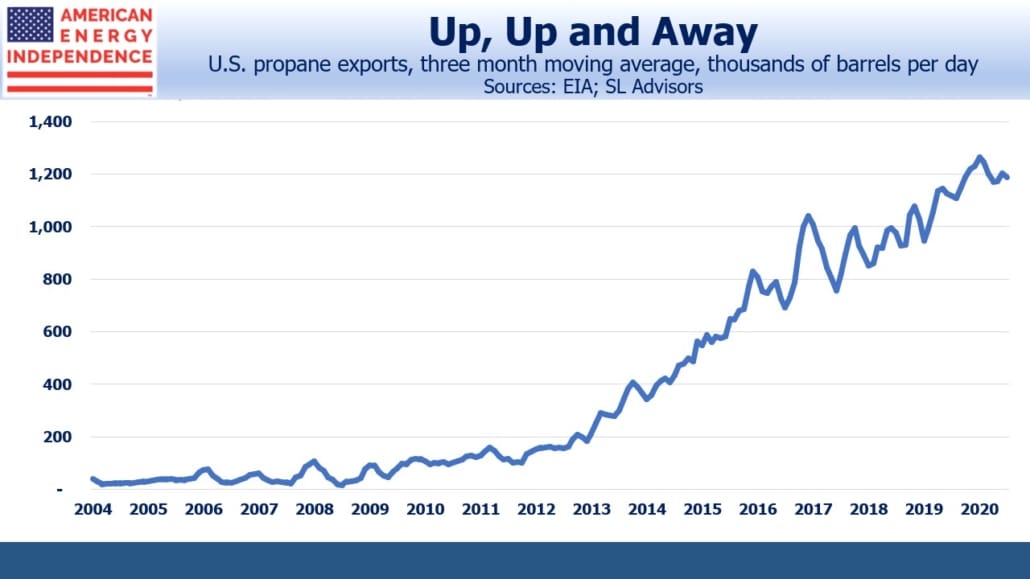 Tens of millions of households in India rely on bottled propane for cooking and heating. The drop in gasoline demand earlier this year lowered local refinery runs, depressing propane production. So India turned to the U.S. for imports (see Energy Does More Than Move People).
(Click on image to enlarge)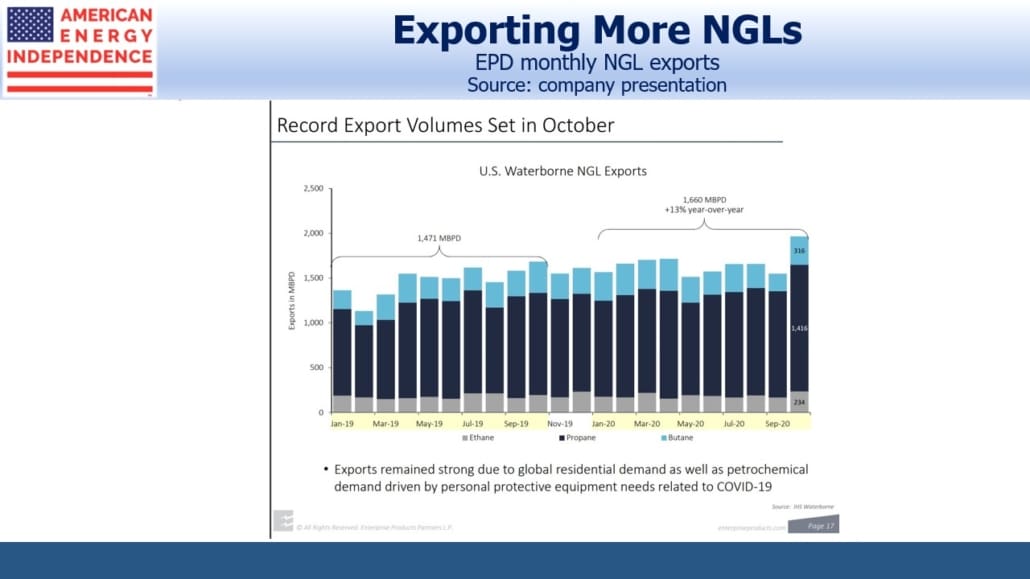 (Click on image to enlarge)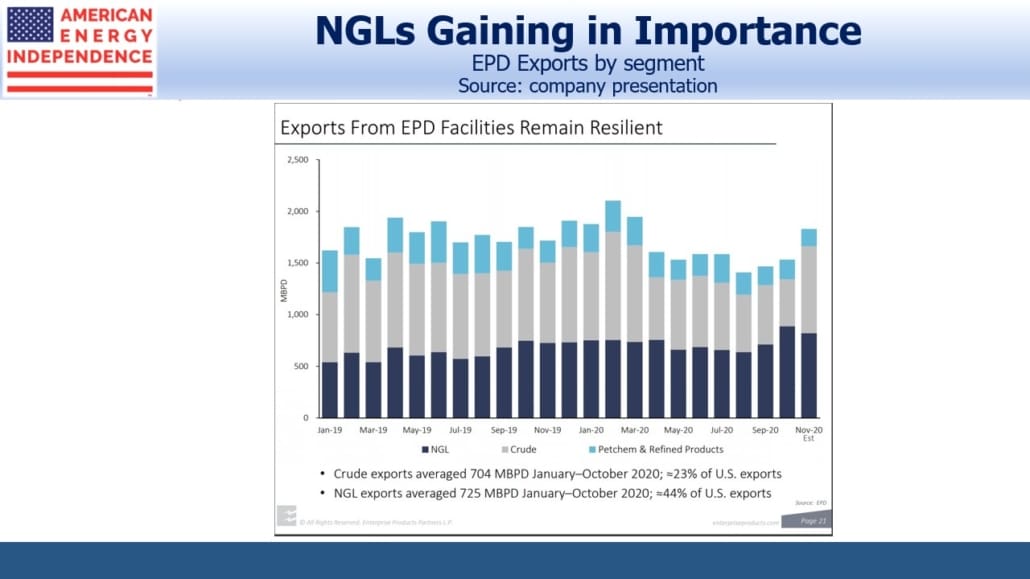 (Click on image to enlarge)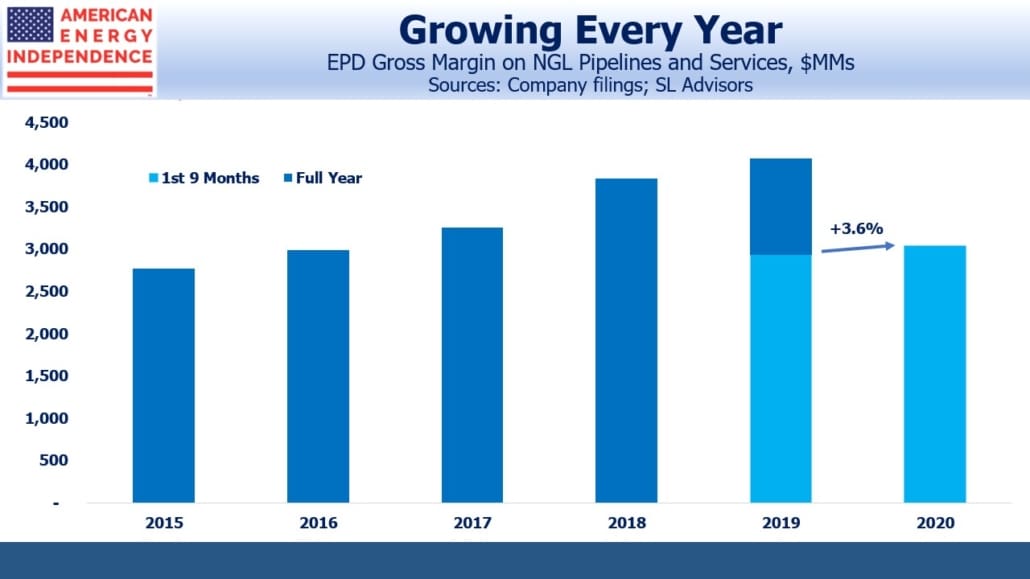 Enterprise Products Partners (EPD), the biggest MLP, is one of the winners from this business. They include propane in their Natural Gas Liquids (NGL) segment, and they've participated in this growth as much as any company.
NGL exports volumes are now similar to crude oil, though few outside those following EPD would know that. Propane dominates the segment.
(Click on image to enlarge)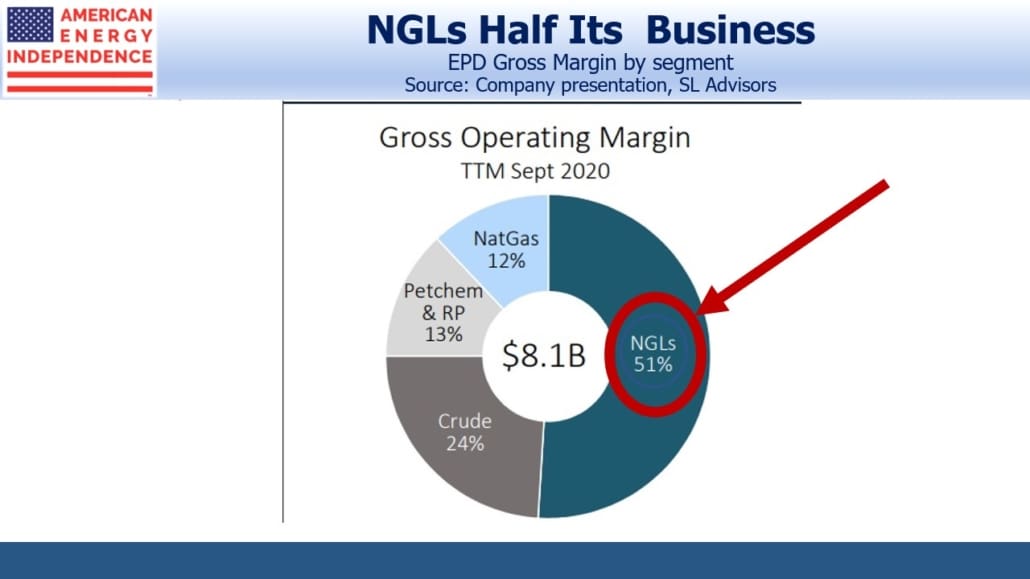 This has driven EPD's margin from NGL pipelines and services to a 9% compound annual growth rate over the past five years. Based on the first 9 months, 2020 looks set to be another record year for NGLs.