Crude Oil - All Good Things Come To An End
All good things come to an end
… do they really? Well, suppose you are closely following the developments in the crude oil market. In that case, you might have noticed its high degree of professionality, which analysts and investors adapt to over time. We have to say, February was a phenomenal month for the crude oils, as we look back at insane performances of both benchmark crude oils that we cover: Brent and WTI. When we think back at the last two weeks in January, we can see that this type of activity is not always given and that we can also realistically have some quite boring phases. However, even during that time, there were no critical developments in the market that could have been subject to concern. Turning to the current situation for Brent, we can see that the wave (5) in white stretched out all the way up over $66.61. Last Friday, the price dropped considerably, which is completely in line with our primary expectation, basically cooling down the market. It was about time that a cooling-off period set in, in order to counter the hot developments in the last weeks. Therefore, we believe that the wave (5) in white is now completed, which means that we can have a more comprehensive correction.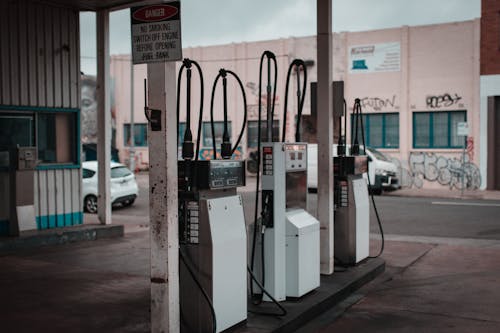 Image Source: Pexels
The same also goes for the WTI, which entered its decline short of its threshold at $63.89. As a reminder: we indicated alternative scenarios for each market, which would have triggered further upward movements by the two crude oils, beginning at $66.61 (Brent) and $63.89 (WTI), respectively. Since WTI was not able to reach this mark, this is a strong sign that Brent's over-reaching this mark was merely an exaggeration. However, as our two crudes' prices are declining – despite the current countermovement that increased the prices a bit – we believe that the two are in the middle of their respective corrections. Yet, since the crudes have been quite strong, we still give both alternative scenarios a 25% chance, respectively. In the next steps, we expect Brent's price to decline below $60.34 and WTI's price below $57.27, which would happen in the course of the wave 4 in green. This wave should stretch out until the areas of $57.40 (Brent) and $53.93 (WTI).