Charts That Matter - Thursday, Jan. 17
Popular belief has it that gold prices have not performed especially well despite some egregious geopolitical and economic factors. Well measured in 72 currencies, gold is at … or within a few percentage points … of being at an all time high for people in those countries. Not on the list are the British Pound, the Swiss Franc, the Euro and Chinese Yuan – but we are not far off in all of those currencies too. Only in USD does gold lag – and not all of us live in the US.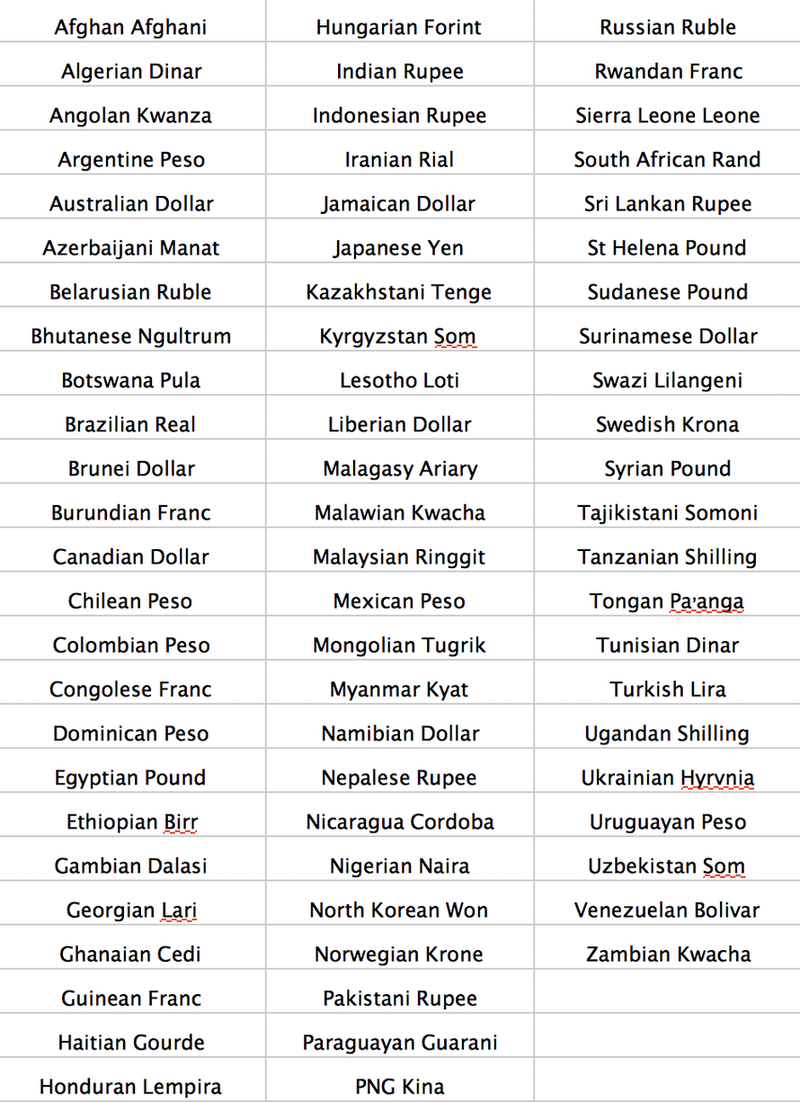 The age of Technology is over- Vincent Deluard

If technology is everywhere, the tech sector no longer exists. If the tech sector no longer exists, its premium is no longer justified: on a forward P/E basis, the premium for the Nasdaq 100 index over the S&P 500 index has shrunk to 16%. I expect this rep-pricing to continue in 2019: if Netflix and Walt Disney both use technology to tell stories, why is the former trading 88 times earnings and the latter at 15 times earnings? If Tesla and BMW both use battery technology to power luxury cars, why should the former trade at 42 times forward earnings when the latter fetches 5.6 times trailing earnings?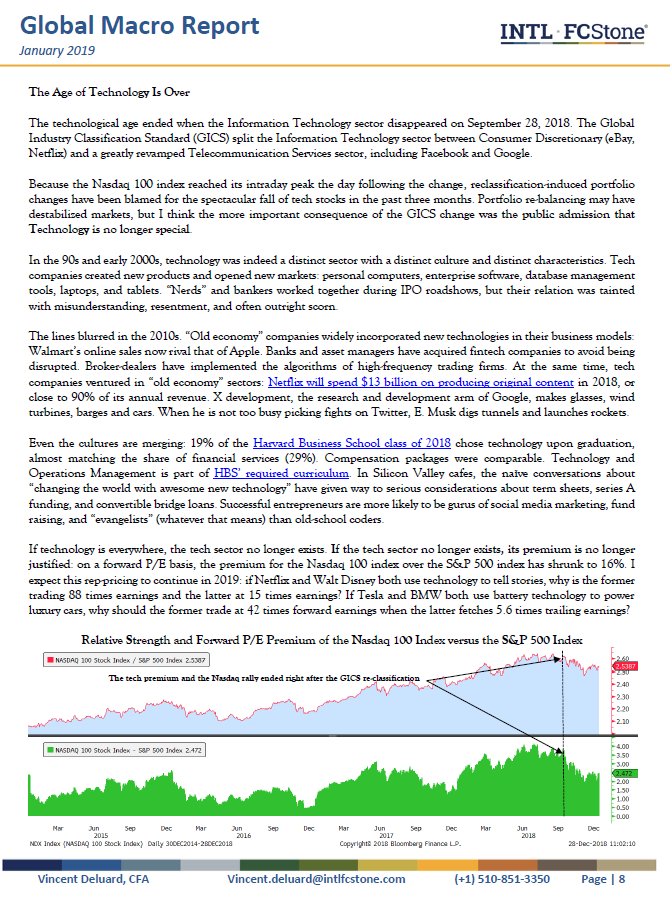 Face-to-face access still prized above all else
Is 2019 going to be the year of the profit margin problem?
If we continue to see elevated levels of macroeconomic uncertainty and risk adversity, then gold will probably continue its positive momentum