Canaccord's Joe Mazumdar Shares His Favorite Get Rich Slow Schemes
Gold prices are down, but the prospects for fully funded development stories are up. In this interview with The Gold Report, Canaccord Genuity Analyst Joe Mazumdar shares the stories that are moving forward despite the downturn in commodity prices, and names some companies that could be the next takeover success stories.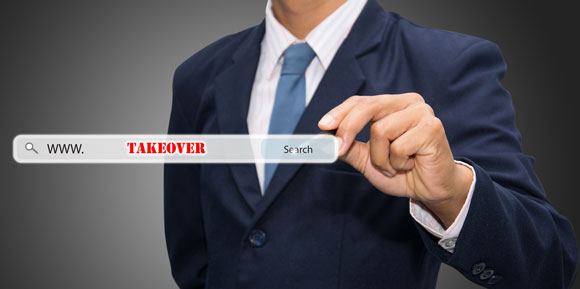 The Gold Report: A strange thing happened over the last few months. The price of gold went down, but some of the junior mining equities are up. Can you explain what is going on?
Joe Mazumdar: Year-to-date gold is flat. But the Market Vectors Junior Gold Miners ETF (GDXJ:NYSE.MKT) is up 13%. Investors prefer owning the equity now rather than owning gold. This was not the case a couple of years ago when gold was going up to $1,900 an ounce ($1,900/oz) and far outperforming equities. Part of the reason was investors didn't believe gold could maintain that level, which suggests that equities were overvalued at the time. Now the overall thesis is that gold has bottomed and the equities are undervalued. We don't believe all mining equities are undervalued, but there are some with management teams that can deliver the goods, whether it's in exploration, development or production, and are seeing a premium for their projects that make sense.
The limited amount of capital in the sector is going to companies that can "tick all the boxes." This is leading to kurtosis in the distribution of financing opportunities. The majority of companies don't have any means of attracting financing, while others are attracting more than they asked for.
TGR: Are you saying companies that are fully funded are, in a sense, immune to the gold price drop?
JM: Immune would be too strong a word. I would say companies that are fully funded to production such as Rubicon Minerals Corp. (RBY:NYSE.MKT; RMX:TSX), Roxgold Inc. (ROG:TSX.V), Asanko Gold Inc. (AKG:TSX; AKG:NYSE.MKT), Torex Gold Resources Inc. (TXG:TSX), Midway Gold Corp. (MDW:TSX.V; MDW:NYSE.MKT) and, potentially,Golden Queen Mining Co. Ltd. (GQM:TSX) are less susceptible to changes in their equity prices in the near term. The gold price doesn't impact them as much as it does companies that have not financed themselves to production. These companies have managed to raise the funds to bring their respective development projects into production through various means including equity, offtake agreements, joint ventures and vanilla debt facilities with hedging components.
Funded developers are in good shape because the financing risk their competitors face is a positive for them, as it reduces the amount of stress on resources required to build and operate projects while lowering the risk of capital escalation. The lower stress on project development is also helped by the limited amount of significant greenfield projects to be built by majors, as they focus on near-mine, brownfield projects. We note that Gold Fields Ltd. (GFI:NYSE) has sold greenfield assets and reapplied those funds to brownfields projects and strengthening its balance sheet.
DISCLOSURE: JT Long conducted this interview for Streetwise Reports LLC, publisher of The Gold Report, The Energy Report, The Life Sciences Report and The ...
more