Brent Returns To March Levels, Encouraged By Vaccine Advances
The price of Brent once again touched March levels driven by advances in the vaccines against COVID-19, with three candidates close to being authorized, and the hope that thanks to these advances, the recovery of demand could be a reality in 2021. Brent futures due in January reached 46.71 dollars a barrel this morning, the level at which it was trading at the beginning of March, in the midst of the outbreak of the pandemic.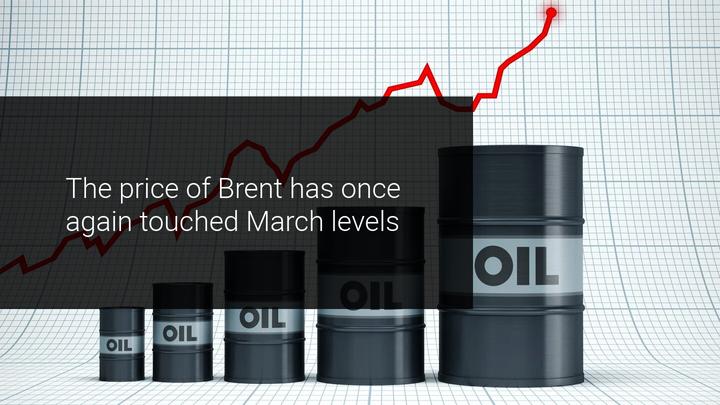 The WTI is also moving at levels close to March after adding gains in recent sessions and is now at around 43.51 dollars.
We will have to wait until next December 1 to find out if this price increase will disrupt the OPEC+ plans to extend production cuts beyond the end of this year due to the poor recovery in demand and the new restrictions to mobility in some countries.
On the other hand, the increases in crude prices are also coinciding with less tension in the United States, where President Donald Trump has finally agreed to facilitate a smooth transition to the new administration of Joe Biden.
Source: Admiral Markets MetaTrader 5. Brent Futures CFD Chart (January). Data range: from October 25, 2019, to November 24, 2020. Prepared on November 24, 2020, at 11:30 am CET. Keep in mind that past returns do not guarantee future returns.
Disclaimer: The given data provides additional information regarding all analysis, estimates, prognosis, forecasts or other similar assessments or information (hereinafter "Analysis") ...
more