Best Place To Get Short On Tuesday
(Video length 00:50:28)
We're back to our desks after the Holiday break, and with big moves on the charts today, combined with big news on the schedule tomorrow, Tuesday is shaping up to be one of the best trading days of the week…
Looking at charts, I have a handful of reliable setups on my radar for tomorrow. Emini sellers would love another leg lower, Crude Oil bears need to show us proof before we can get short, and Gold buyers are waiting patiently for a deep pullback off the highs. Are you ready?
E-Mini sellers would love to get short into stops of the buyers, we just need a pullback to channel lows…
E-Mini S&P is bearish and trying to retest today's low, but a "hidden" bull channel makes it easy to see that buyers will be waiting on the next pullback. To avoid this trap, I'll be waiting for buyers to commit off the lows so I can sell into their stops…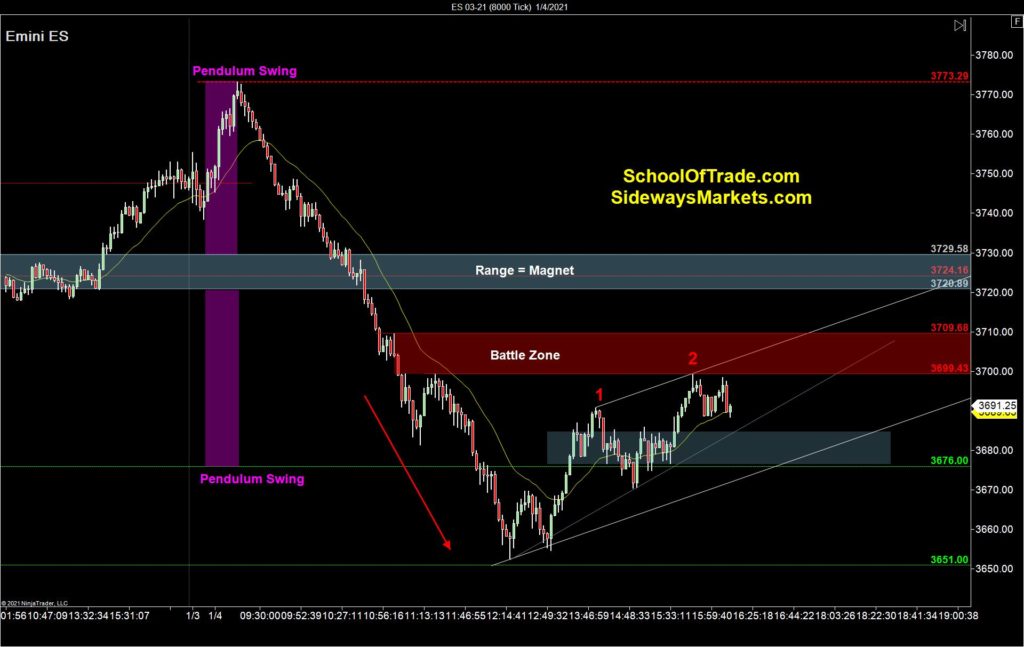 Crude Oil Sellers Should Be Able to Finish the Pendulum Swing, But They Need to Show us Proof Before We Get Short…
Crude Oil is bearish and trying to complete a pendulum swing target down at 46.39, but we're sitting right on top of today's low. I don't want to sell into this support area, so I'll be waiting to short the pops, or trading the breakout going lower…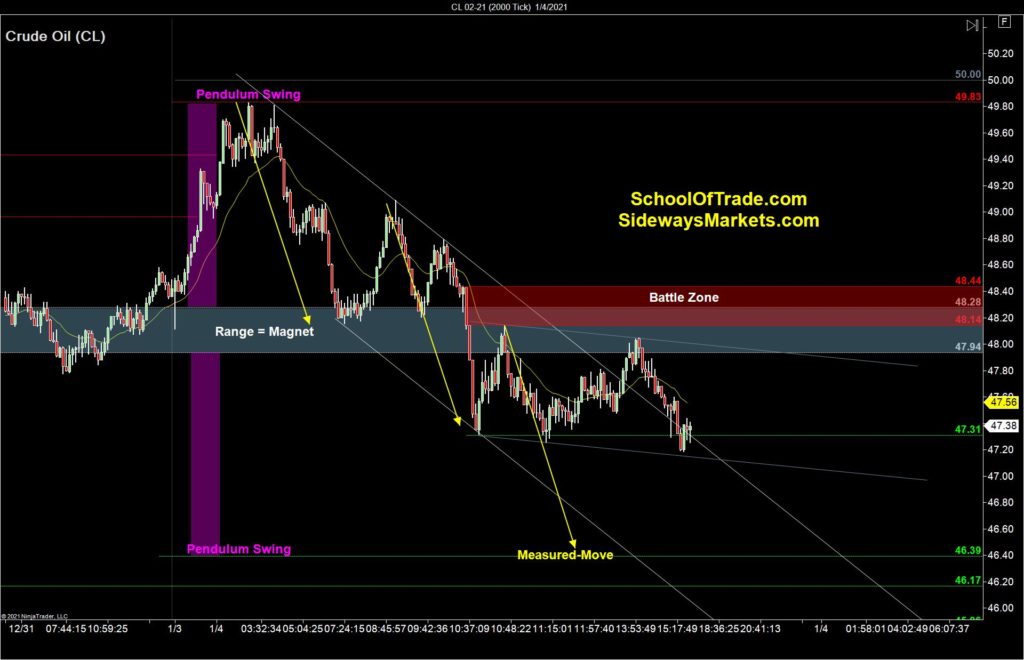 Gold Buyers Need to Be Careful on the Next Pullback Because Sellers Will Be Hunting for a Gap Fill…
Gold is bullish and closed today's session just below the high of the day. I'd love to buy this market, but I don't want to buy into the highs. Knowing this, I'll be looking for a 123-breakout going higher, or a deep pullback to get long at support below the channel.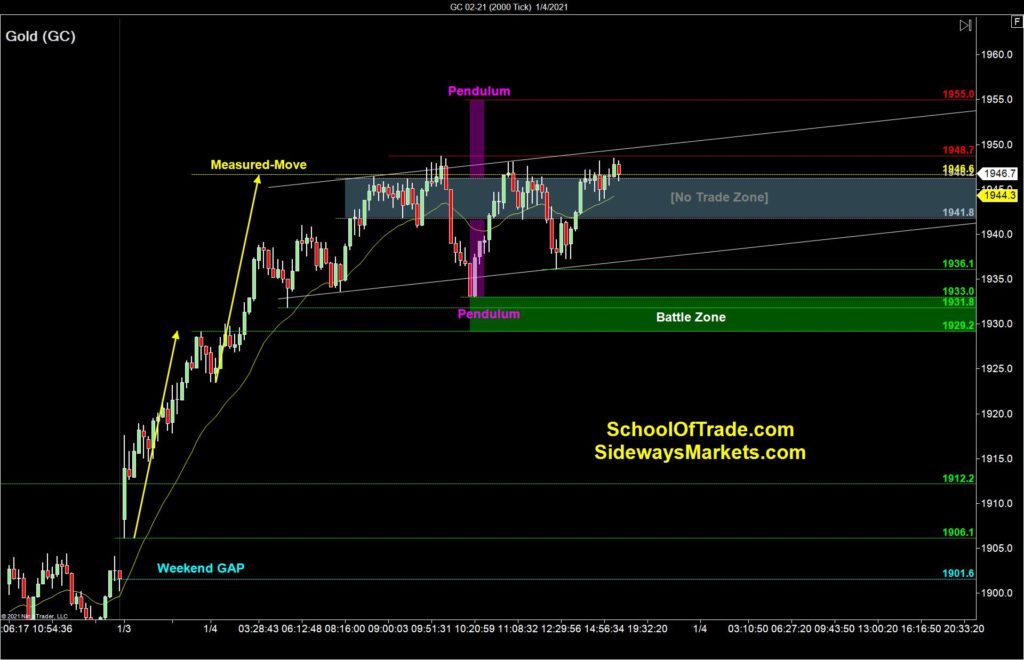 Disclaimer: Join our Free Trading Course. Joseph James, SchoolOfTrade.com and United Business Servicing, Inc. are not registered investment or ...
more