A Golden Shot Of Opportunity From This Mining ETF?
Do you want to get your fix before the precious metals slide again? Recent moves in gold and the USD have made miners an attractive short-term bet.
The liqueur known as Danziger Goldwasser is well known for the fact that it contains small flakes of 23 karat gold in it, and its tradition dates back to the XVI century. You can drink it neat or mix it into a concoction, and it will make for a great way to celebrate gold's eventual rise. But we're not quite there yet and cocktails are meant to be drunk slowly. The GDX miner's ETF shot will be best when downed quickly.
Gold moved to new yearly lows yesterday (Mar. 8) and mining stocks didn't. That's a very good indication that a short-term bottom in the precious metals sector is likely in.
One of the key indicators that was constantly pointing to lower precious metals values over the past several months was mining stocks' weak performance relative to gold. This trend has now – at least temporarily – reversed, so it's very important that one pays attention to it.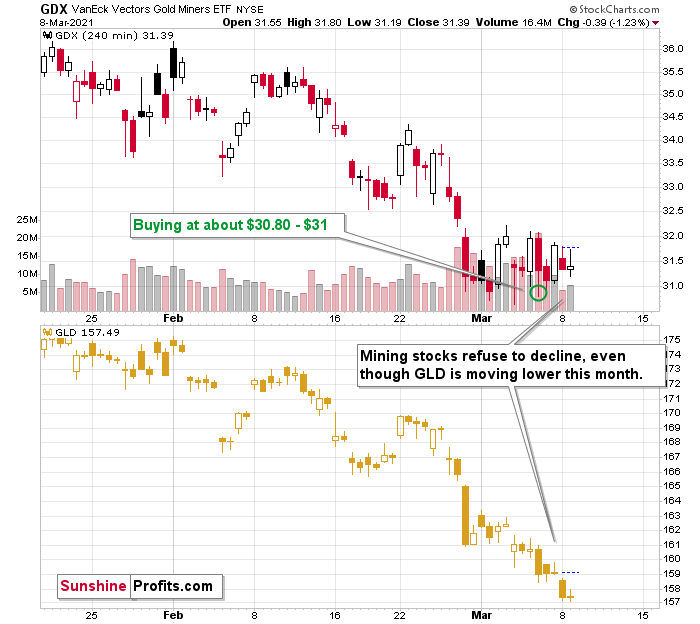 Figure 1 – VanEck Vectors Gold Miners ETF (GDX) and GLD ETF Comparison
The above 4-hour chart (each candlestick represents 4 hours of trading) makes it crystal-clear that the late-February bottom was the moment after which miners stopped declining and started to trade sideways. Gold (here: the GLD ETF, which I'm using to have an apples-to-apples comparison – both ETFs trade on the same exchange) continued to decline in March. Well, to be precise, miners did form new yearly lows in March, and we went long almost right at one of those intraday lows, but the moves were not significant enough to really change anything.
So, since miners no longer want to decline, there are only two other things left for them to do: either nothing or rally.
They've been doing nothing for the past several days, due to the lack of bullish leadership in gold. And it seems that they are going to get this bullish ignition any day, or hour now.
Disclaimer: All essays, research, and information found on the Website represent the analyses and opinions of Mr. Radomski and Sunshine Profits' associates only. As such, it may prove wrong ...
more