E

$4K Gold - Insurance, A Hedge, An Investment
Some say inflation is back and that it has returned with a vengeance; but inflation never went away. It is ongoing, continuous, and deliberate.
Gold acts as a restraint on government's propensity to inflate its way to prosperity; or a central bank's desire to create money in perpetuity that it can lend to all comers.
Gold is not immune to inflation, though.
GOLD AS AN INVESTMENT
When gold is characterized as an investment, the incorrect assumption leads to unexpected results regardless of the logic. If the basic premise is incorrect, even the best, most technically perfect logic will not lead to results that are consistent.
If we think of gold as an investment, then it's not too hard to see why some might refer to it as a barbarous relic. As indicated in the chart (source) below, gold's price performance when viewed as an investment is not strong enough to merit the consideration of most investors and financial advisors...
Gold Price vs Stock Market - 100 Year Chart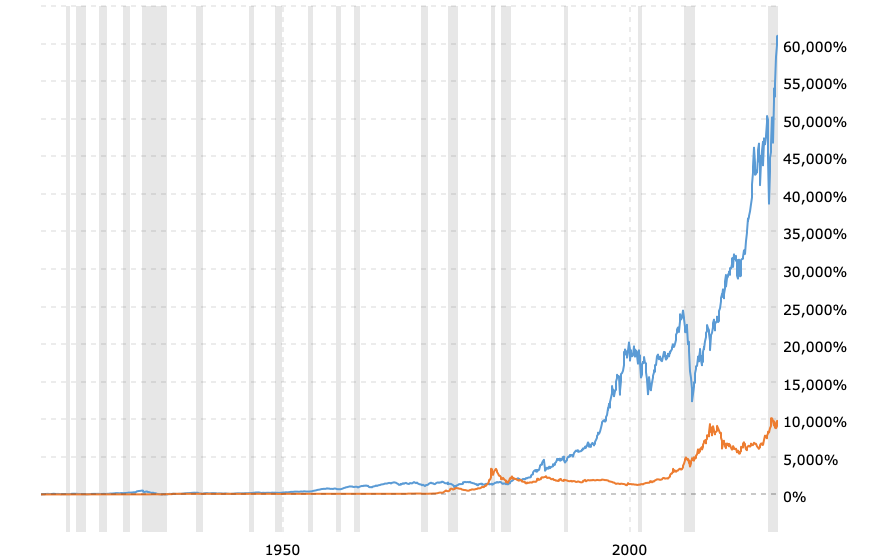 It is hard to argue favorably about gold's merit as an investment when stocks have outperformed it by a margin of 6 to 1. That gap continues to widen dramatically in favor of stocks.
There is potential, however, for a more favorable view of gold as an investment when we look at the following chart...
Gold Price vs Stock Market - 20 Year Chart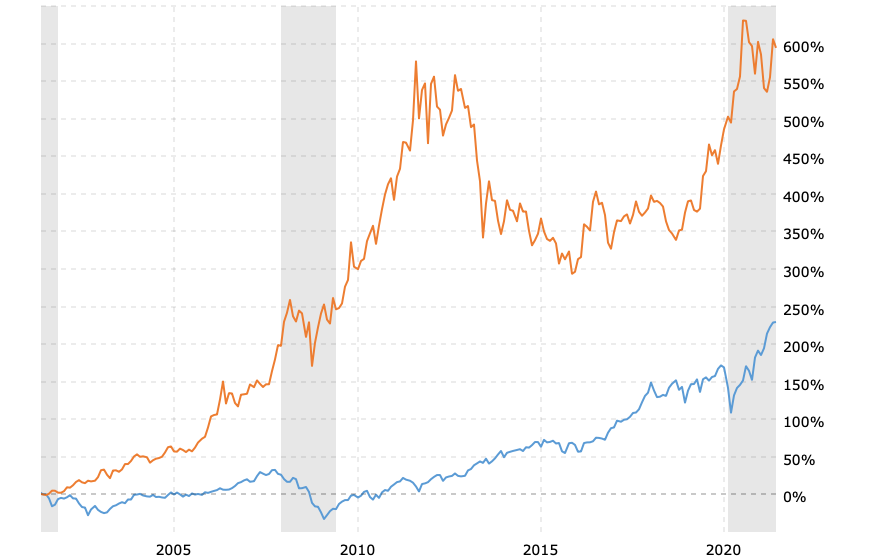 As can be seen, it has been more profitable to hold gold rather than stocks for the duration of the 21st century. But that is somewhat misleading since the ratio turned in favor of stocks again after gold peaked in 2011. See the chart below...
Gold Price vs Stock Market - 10 Year Chart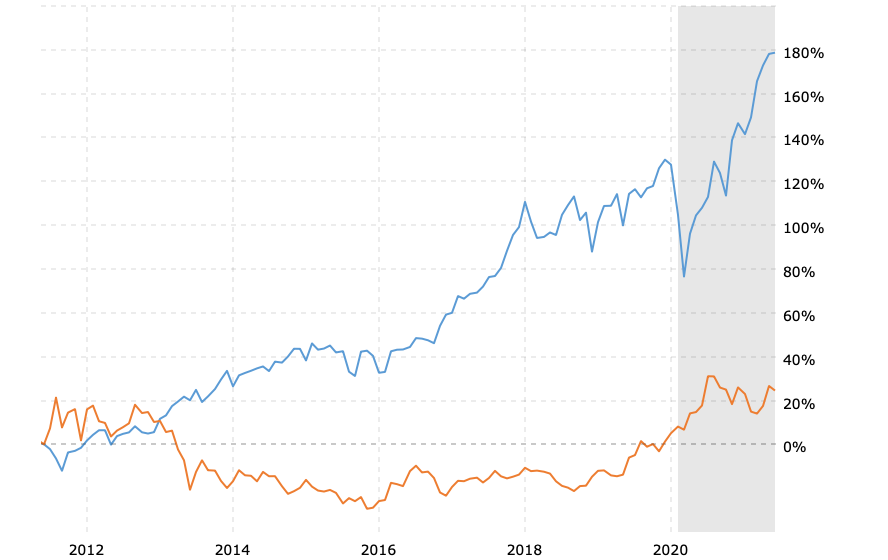 Quite plainly, stocks have reasserted their deserved role as a preferred long-term, buy and hold investment. Over the past decade, stocks have outperformed gold by a 9 to 1 margin.
That really is as it should be; at least insofar as gold is concerned. That is because gold is not an investment. It is real money; original money.