Chart: A Logged Look At Bitcoin
If you believe the world is in base e, then this is a better picture of Bitcoin's progress.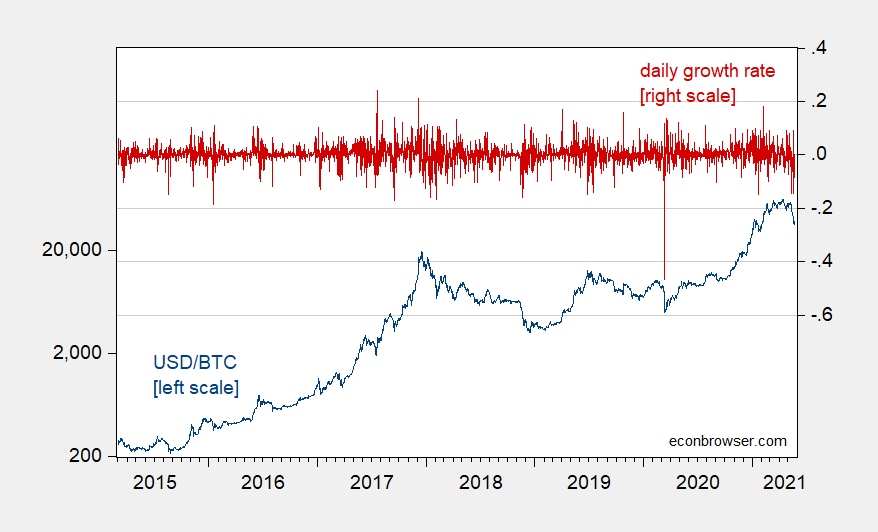 Figure 1: Dollar price of Bitcoin (blue, left log scale), and log first difference of dollar price of Bitcoin (red, right scale). Source: Coinbase via FRED, and author's calculations.