Buying 9%, 11%, And 15% Secure Dividends At Bargain Prices
It is an exciting time to be an income-focused investor. Business results are improving, yet share prices have not recovered from the February-March crash. The lack of share price recovery allows us to pick up shares of solid income stocks at excellent yields. Who wouldn't like earning 9%, 11%, or even 15% from an investment where the dividend looks secure, and there is tremendous potential for share price appreciation?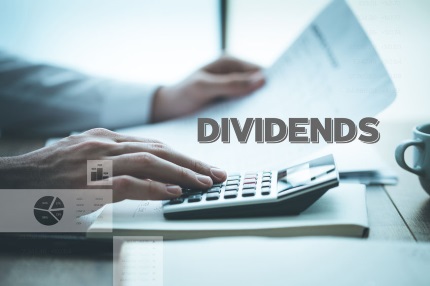 I keep watch on several hundred dividend-paying investments. There are hundreds more that I may or may not have perused. My Dividend Hunter subscribers are a good source of new income investment ideas. Each month I ask the subscribers to my Dividend Hunter Insiders service to submit a stock that they're interested in for me to perform an in-depth dive review. These will be stocks or other investments that are not in the Dividend Hunter recommendations list.
My Insiders send me up to 70 stock ideas each month for a deep dive review. I select one, apply my analysis techniques, and send to all of them – whether they submitted a stock or not – a report on the chosen investment. Each month, the crowdsourced list includes some intriguing investment ideas of which I was not aware like the biotech closed-end fund that long-time subscriber Scott suggested.
As the economy continues to steadily climb out of the coronavirus pandemic economic crash hole, I am excited for the high-yield investment choices going into the new year. For the next Dividend Hunter newsletter issue, I will show the mathematic logic for 100%-plus share price returns, plus high dividend yield's over the next couple of years.
For fun, here are five of the submitted investments that I find interesting. These are not current recommendations, but they may warrant a more in-depth look.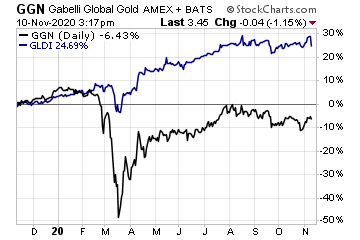 I'm lumping together the first two investments: GAMCO Global Gold, Natural Resources & Income Trust (GGN) and the Credit Suisse Gold Shares Covered Call ETN (GLDI).
Disclaimer: The information contained in this article is neither an offer nor a recommendation to buy or sell any security, options on equities, or cryptocurrency. Investors Alley Corp. and its ...
more