BTC/USD Forecast: Bitcoin Finds Buyers At Support
The Bitcoin (BITCOMP) market initially fell during the trading session on Wednesday, reaching down below the 50-day EMA yet again.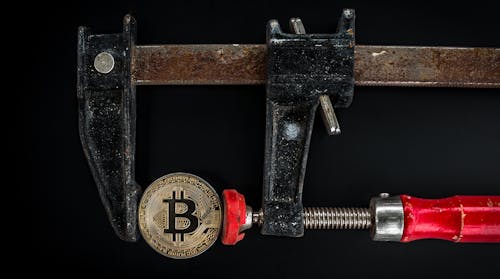 This is the third day in a row that we have challenged the 50-day EMA, and for the third day in a row the 50-day EMA looks as if it is going to hold this market up. Furthermore, the $55,000 level is sitting right here as well, so it makes sense that people are paying attention to that big figure. Nonetheless, the most important thing is that the Bitcoin market has been in an uptrend for quite some time, so you should be looking at pullbacks as buying opportunities in general.
To the downside, the $50,000 level would also offer support as well, as it is a large, round, psychologically significant figure and will attract a lot of attention. At this point, I think markets will pay close attention to that, but if we were to break down below there, the market will probably go looking towards the $45,000 level, and breaking below there has a lot of people concerned about the Bitcoin market, as we would probably see an even bigger and deeper correction.
The crypto markets do have a bad habit of correcting violently, and it does tend to feed on itself when we get rather concerned, so we have to be very cautious. Nonetheless, it is likely that we would see value hunters enter the situation sooner or later. Furthermore, we also have institutional money jumping into the crypto currency markets hand over fist, so I think that we are probably not going to see the type of meltdown we saw several years ago, but a correction certainly is not out of the cards.
The most likely outcome in the short term, though, is that we are probably going to try to reach towards the $60,000 level, possibly even the $65,000 level after that. If we can break above there, then it makes sense that the next target would be the $70,000 level, as Bitcoin does tend to move in $5000 increments overall, and most certainly paid close attention to every $10,000 move. The 50-day EMA has certainly been important more than once in the uptrend, so it should not be much of a surprise that it has held over the last couple of days.
Disclaimer: DailyForex will not be held liable for any loss or damage resulting from reliance on the information contained within this website including market news, analysis, trading signals ...
more