BTC/USD Forecast: Bitcoin Continues To Build Potential Base
The Bitcoin (BITCOMP) markets rallied just a bit during the trading session on Wednesday to break above the top of the 200-day EMA yet again. At this point, the market is simply going back and forth and using the 200-day EMA as a bit of a magnet for price. What is interesting about this chart is that we had recently had a major sell-off, and now we find ourselves testing the 200-day EMA to determine the longer-term trend.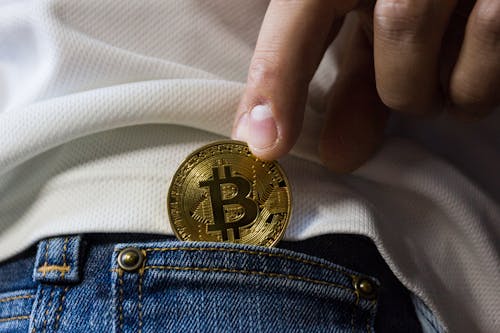 When you look to the upside, the $40,000 level is very important, and if we break above there, I think not only will Bitcoin rally, but I also believe that a lot of the other alt coins will do the same. After all, Bitcoin is considered to be the "reserve currency" of the crypto markets, so it has major influence on everything else going on. To the downside, if we were to reach towards the $30,000 level, I would anticipate seeing a lot of support, because it has been so important in the past.
If we do get a breakdown below the $30,000 level, I believe that it will not take very long to get to the $20,000 level. At this point, the Bitcoin market will have dropped by roughly 70% peak to trough, something that it has done in the past, and even more at times. Because of this, I think that it would be another buying opportunity for the next couple of years, but that is more or less a "HODLer" trade than anything else. I do not have anything against that at all and will probably be doing the same thing myself on breakdowns, getting involved very slowly.
When I look at this chart, I recognize that we are at least trying to stabilize, but perhaps we are working off some of the fear and froth that had been part of the short selling. If we do break above the $40,000 level, I think the first target will be the 50-day EMA, followed by the $50,000 level. I would anticipate the $50,000 level to be very resistive, and an area that would be very difficult to get beyond. We probably have a couple of days in this consolidation at the very least ahead of us, if not quite a bit more.
Disclaimer: DailyForex will not be held liable for any loss or damage resulting from reliance on the information contained within this website including market news, analysis, trading signals ...
more