BTC/USD Forecast: Bitcoin Advances From $55K
Bitcoin (BITCOMP) has advanced from the $55,000 level since Wednesday's session to reach the former key resistance level at $57,223. It looks like we are trying to build up some type of basing pattern in this general vicinity after being rejected at the $60,000 level. That is worth paying attention to as the $60,000 level is a large, round, psychologically significant figure that people will be drawn to. However, it should also be noted that there really is not much to the level other than the psychology of it. After all, we have not been to the $60,000 level before, so there is no real data to work with.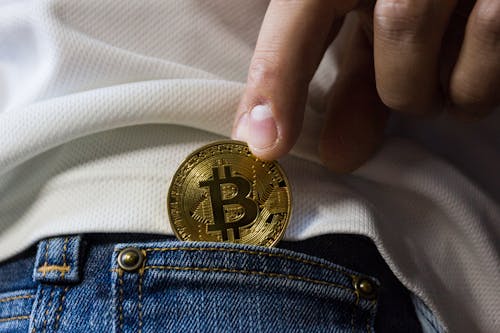 When you look at market structure, we continue to make "higher highs", and at the end of the day that is truly all that matters. We are in an uptrend, so it tells you that you should not be shorting the market, and most pullbacks should be thought of as a potential value. I believe that the $50,000 level underneath is rather supportive, just as the $45,000 level will be as we have seen previously, and the 50-day EMA is approaching that level. I think what we are likely to see here is a little bit of momentum building before we try to take out $60,000.
If we did turn around and break out above the $60,000 level, I would assume that you are starting to look at the potential of a move towards the $70,000 level as the Bitcoin market continues to click higher $10,000 at a time. There would be a certain amount of psychology involved in the $65,000 level, but at this point I have no reason to think that would be anything different than the previous areas that we have sliced through.
On the other hand, if we were to break down below the 50-day EMA which is currently just below the 45,000 level, then you would have to think that there is a little bit more of a larger correction coming. If that happens, then it is probably best to simply stand on the sidelines and wait for some type of supportive action at lower levels, with an eye on the 200-day EMA currently sitting at 26,393 and climbing towards the $30,000 level.
Disclaimer: DailyForex will not be held liable for any loss or damage resulting from reliance on the information contained within this website including market news, analysis, trading signals ...
more