"You Can't Make This $hit Up" - Stocks Panic-Bid Reverse Losses After Fed Hints At Taper
Update (1430ET): "You can't make this shit up," was the response we got when calling around to desks about the sudden utter panic-bid reversal from the 'expected' drop in stocks after The Fed began to hint at taper talk...
(Click on image to enlarge)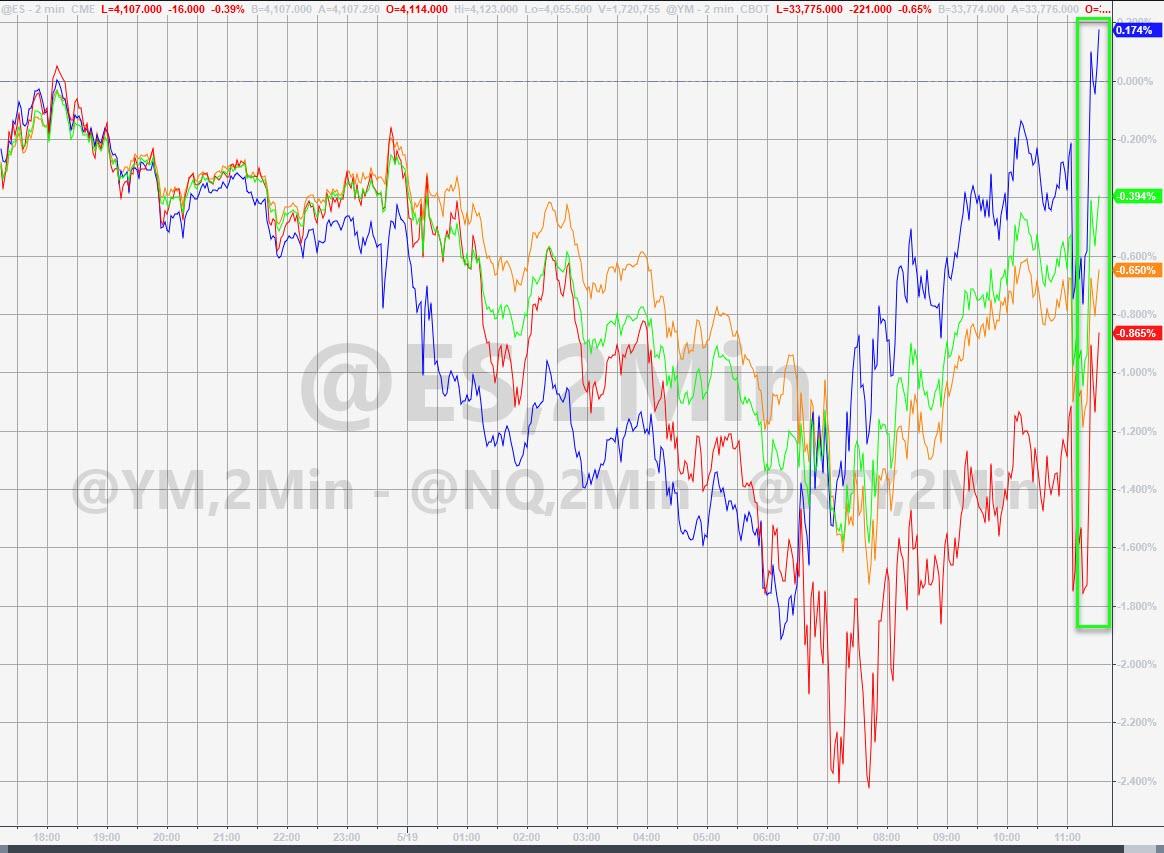 Yes, the Nasdaq is now well in the green for the day (after being down over 2%) and despite bond yields and the dollar remaining higher post-Fed.
***
The Fed appears to have started thinking about thinking about the taper...
"A number of participants suggested that if the economy continued to make rapid progress toward the Committee's goals, it might be appropriate at some point in upcoming meetings to begin discussing a plan for adjusting the pace of asset purchases."
And stocks don't like...
(Click on image to enlarge)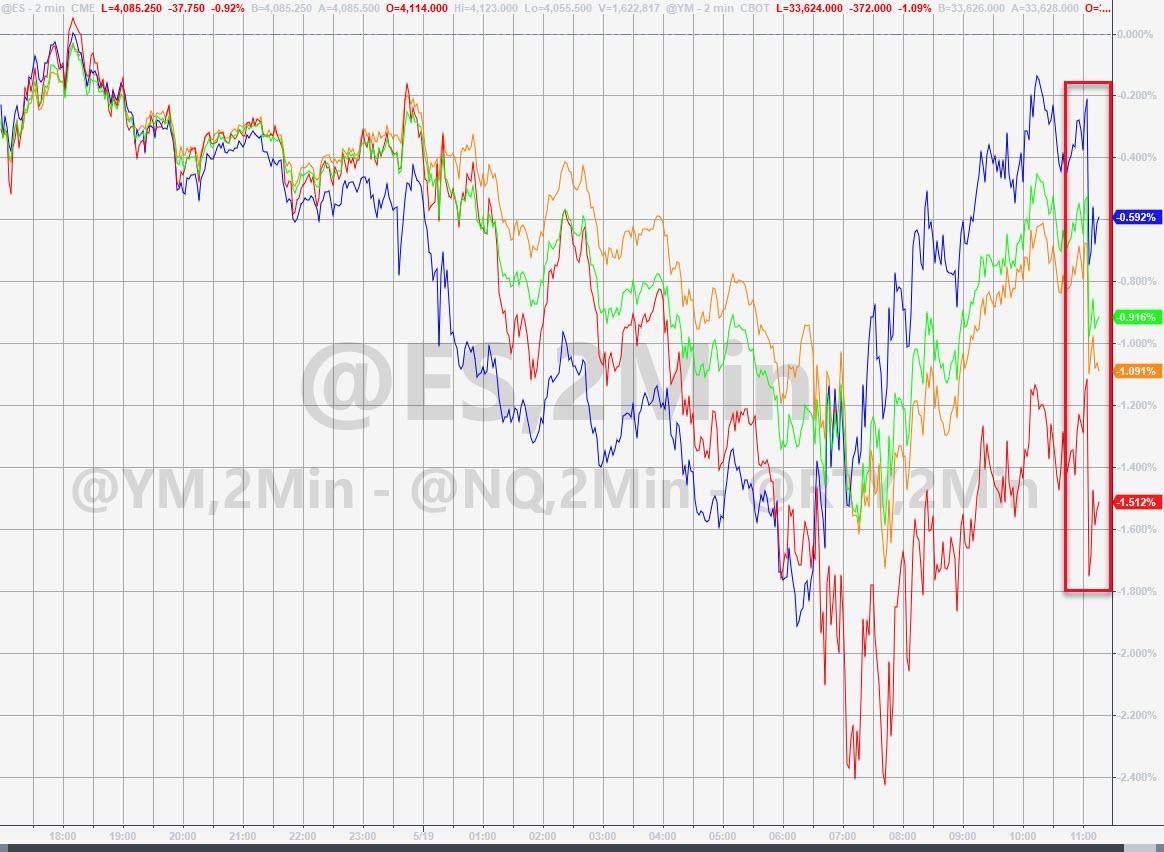 Nor do bonds...
(Click on image to enlarge)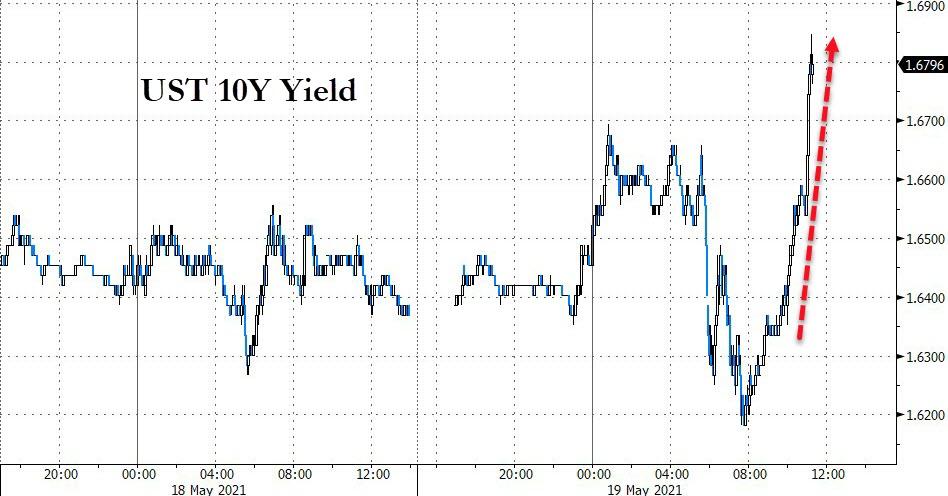 And the dollar is spiking...
(Click on image to enlarge)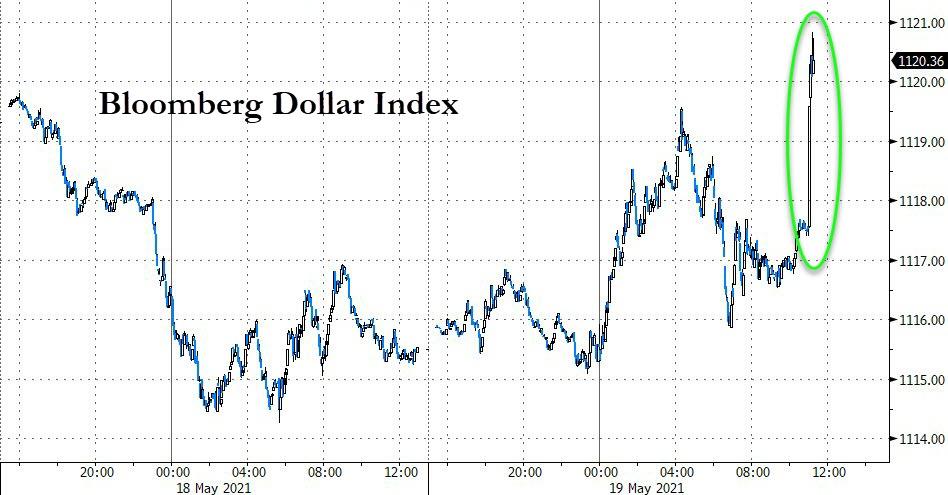 Of course, it wouldn't be a Fed day without a Gold bashing...
(Click on image to enlarge)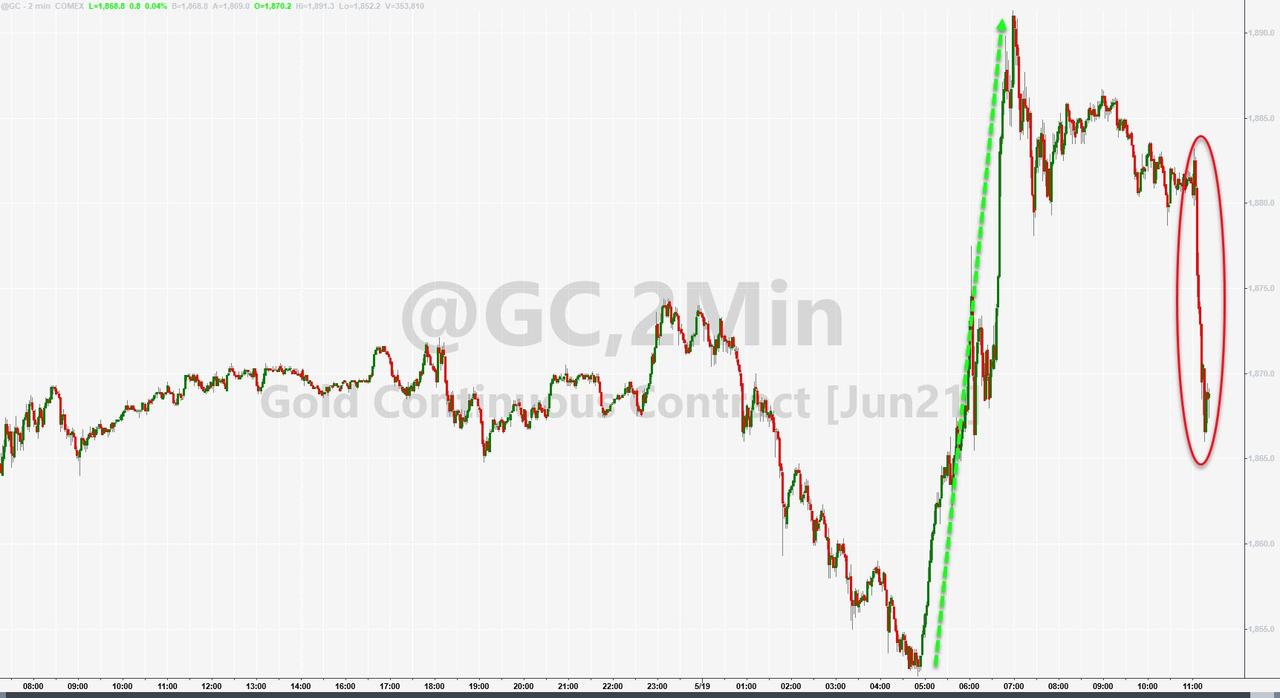 Also we note that The Fed finally discovers that the economy is the market:
"A couple of participants remarked that, should investor risk appetite fall, an associated drop in asset prices coupled with high business and financial leverage could have adverse implications for the real economy."
Disclosure: Copyright ©2009-2021 ZeroHedge.com/ABC Media, LTD; All Rights Reserved. Zero Hedge is intended for Mature Audiences. Familiarize yourself with our legal and use policies ...
more