Will Rates Rally Further, Pushing Gold Down?
The recent rally in the bond yields pushed gold prices down, but this trend won't continue forever, as the Fed will likely be forced to step in.
In March, we saw a continuation of the rally in bond yields that started in February. As the chart below shows, the 10-year real interest rates have soared from -1.06 on February 10 to -0.66 percent on March 23.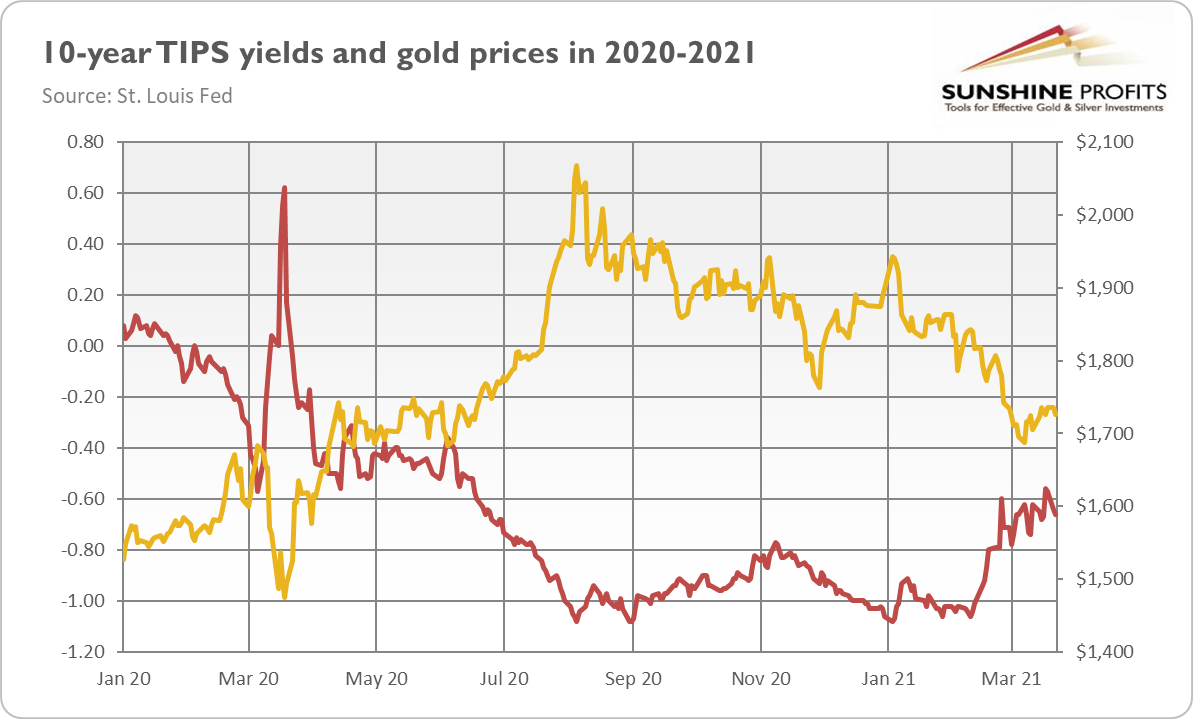 What is clear from the chart is the strong correlation between the 10-year TIPS yields and the gold prices. As a consequence, the rising bond yields made gold struggle. However, in March, the real interest rates were much more choppy compared to February, when they surged decisively. It may signal a lack of fuel for the further rally, at least for a while.
Now, what is important here is that despite the recent jump in the real yields, they remain extremely low from the historical point of view. And they remain well below zero! This is good news for the gold market, as the yellow metal shines the most when real interest rates are negative.
Of course, the direction of change is also very important, not just the absolute level. So, the question is, will the rates increase further? Well, it's unfortunately possible, as the improving economic outlook and risk appetite are encouraging investors to buy stocks rather than bonds.
On the other hand, the rising inflation expectations suggest that real yields may struggle to increase further, or they actually may go down. As the chart below shows, the market expectations of inflation in the next 10 years, derived from the Treasuries, have risen from 0.50 at the bottom in March 2020 to 2.31 on March 24, 2021.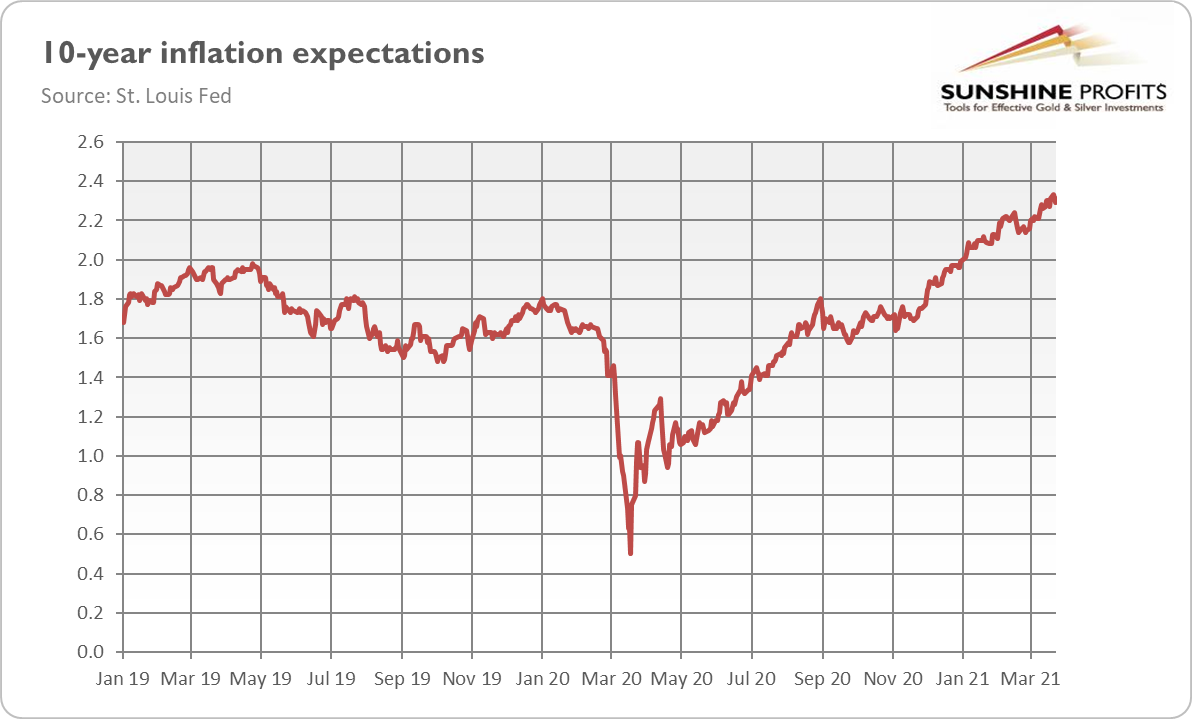 Given the increase that has already taken place, the further rise may be limited. But the broad money supply is still rising at an accelerating pace, and investors still don't believe that the Fed will not hike the federal funds rate to combat rising inflation. They don't buy the new monetary framework and all the talking about letting inflation overshoot the Fed's target. Of course, the promise to be irresponsible in the future is not very credible, but investors shouldn't underestimate the recklessness of central bankers.