US Yields Are Ignoring Inflation - Here's Another Reason Why
This gets a bit technical. If you want to skip that - and I don't blame you - then just use the simple 70bp rule. Take any Euro bond. Add 70bp to its yield. Then compare with an equivalent Dollar bond. Whichever one is higher is effectively the cheapest when FX adjusted. This goes for corporates, too. To understand why, read on...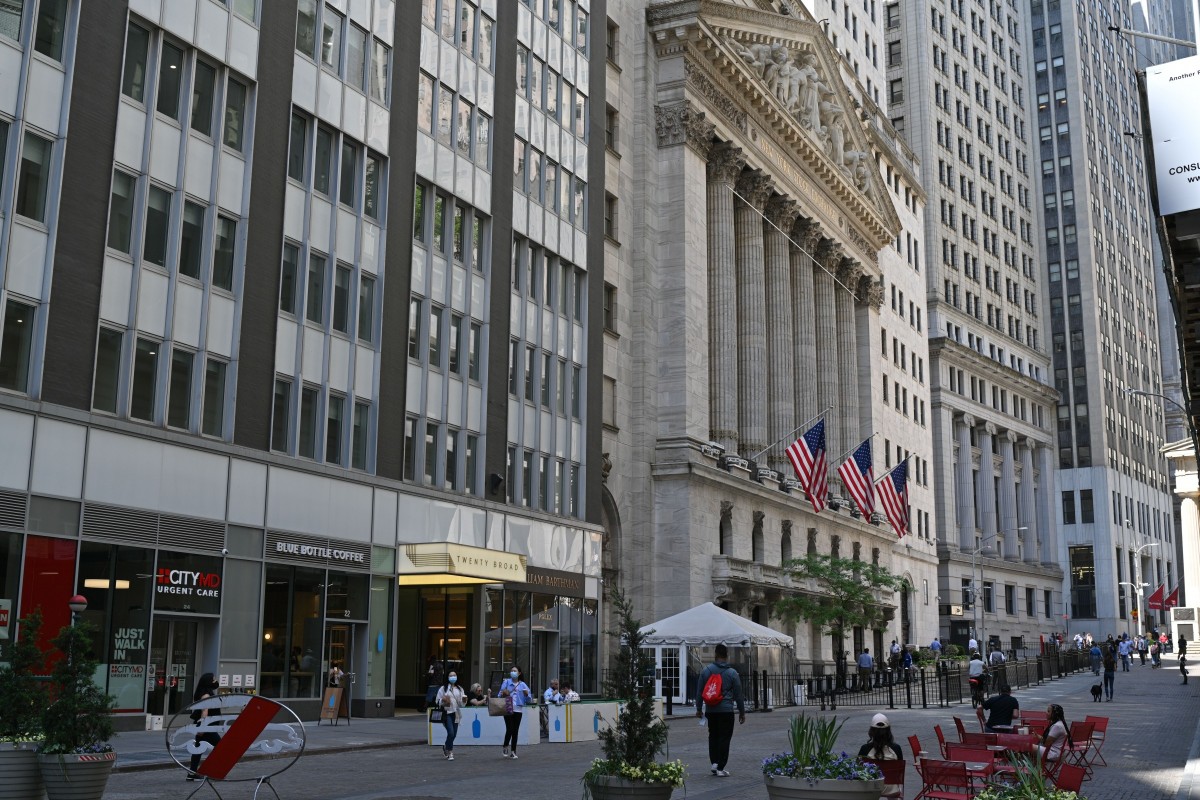 US yields, even if low versus inflation, are elevated versus alternatives when FX hedged
Here we explain why some asset managers continue to favor US Treasuries, while liability managers do the opposite by funding in EUR (and JPY a.o.). Not just based on obvious rate differentials, but importantly, on all-in fully FX-adjusted ones.
Asset managers often use an annualized 3-month forward FX adjustment factor to help compare bonds in different currencies. It's a vanilla adjustment that is easily understood, and makes for a quick and ready computation. Right now, that annualized FX adjustment is worth 70bp when comparing EUR to USD-denominated yields. Simply take the 70bp, add to the EUR-denominated bond yield, and compare that with the maturity matched USD-denominated yield. The value is in whichever one is higher (in reality, not that simple of course).
And by the way, the equivalent adjustment factor for JPY-denominated bonds is 30bp. Essentially, these adjustment factors reflect the benefit from buying USD 3-months forward using EUR (or JPY) FX rates that are stronger in the forward space. This FX pricing in the forwards reflects vanilla interest rate differentials (via textbook interest rate parity). As funding rates are lowest in the eurozone, the EUR appreciates most in the forwards. Hence the 70bp annualized attainable from buying USD forward using EUR.
Add this to your EUR denominated bond to get a simple synthetic USD version (%)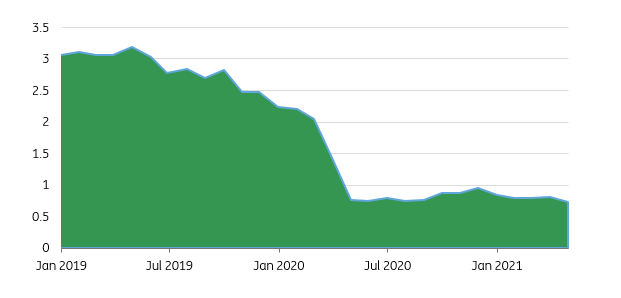 That 70bp is in fact quite a tame FX adjustment factor relative to where it was in the years prior to the pandemic.
In 2019, the adjustment factor was in the area of 300bp (see the chart above). The Federal Reserve had hiked towards 2.5%, and that elevation in the rates differential meant that the EUR was especially rich in the forwards. This implied 300bp adjustment factor absolutely dominated the bond yield differential. The spread between USD and EUR swap rates never went above 200bp, and even the spread from German Bunds to US Treasuries did not stray much above 250bp. The FX adjustment factor dominated these.
Disclaimer: This publication has been prepared by the Economic and Financial Analysis Division of ING Bank N.V. ("ING") solely for information purposes without regard to any ...
more