Stellar 10Y Auction Eases Market Fears
With the 10Y yield trading right on top of last week's high...
(Click on image to enlarge)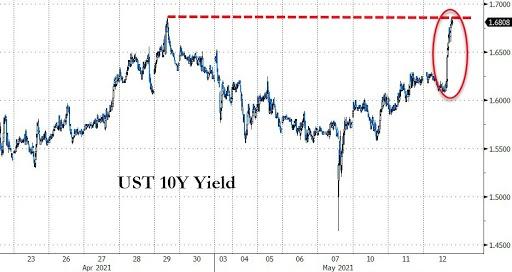 ... many traders were expecting a relatively smooth sailing for today's 10Y refunding auction in light of the sharp jump in yields which built in a generous concession ahead of today's $41 billion auction.
And they were right: printing at a high yield of 1.6840%, today's auction was virtually unchanged from April's 1.680% and stopped through the When Issued 1.697% by an impressive 1.3bps, the biggest stop through since February.
The bid to cover of 2.45 was also a solid improvement to recent auctions (April was 2.36), the highest since January and the six-auction average 2.37.
The internals were stellar too, with Indirects taking down 63.4%, a big jump from 59.6% last month and the highest since August 2020. And with Directs also rising from 16.2% to 17.1%, Dealers were left with just 19.5% of the takedown, the lowest going back to March 2017.
(Click on image to enlarge)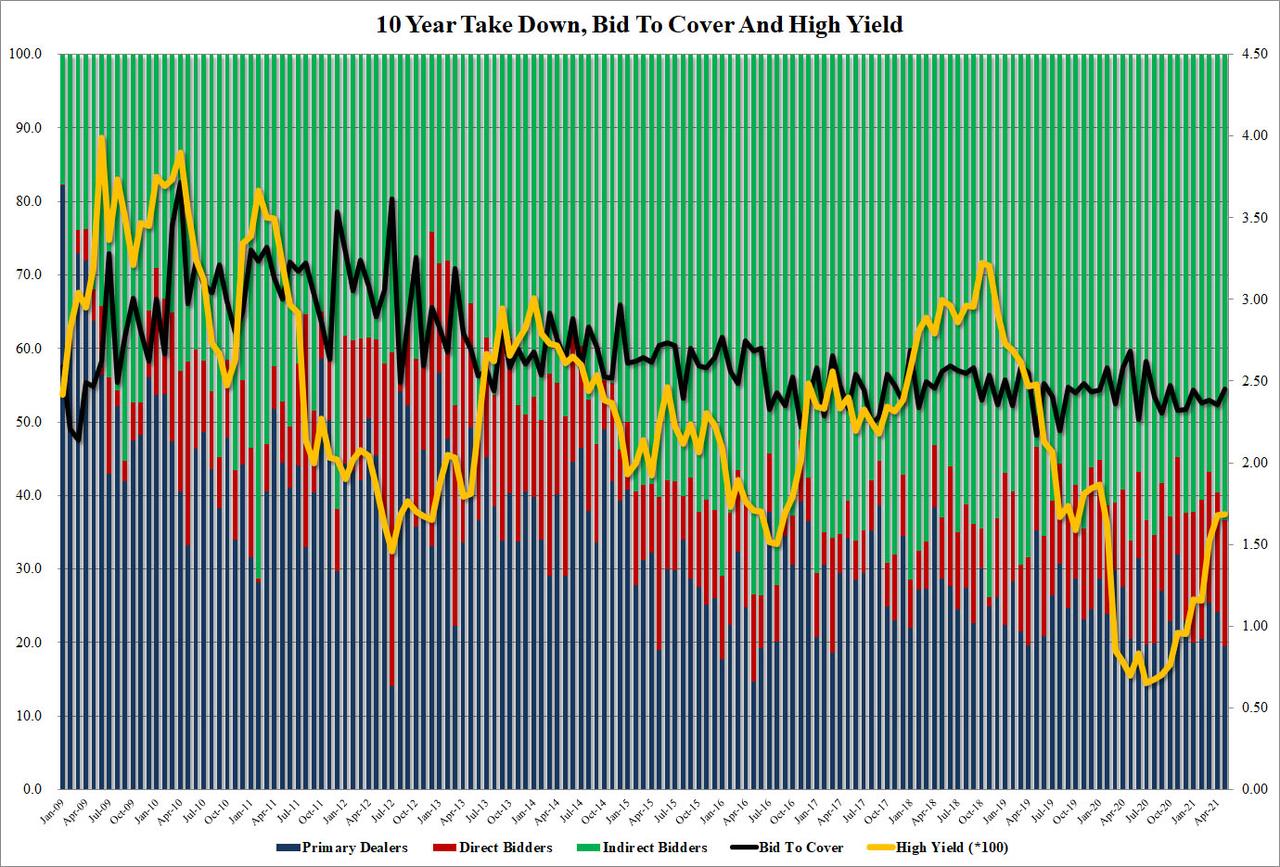 Overall, a superb auction, and one helped push 10Y yields down by 2bps from session highs where it was trading just before the 1 pm auction.
(Click on image to enlarge)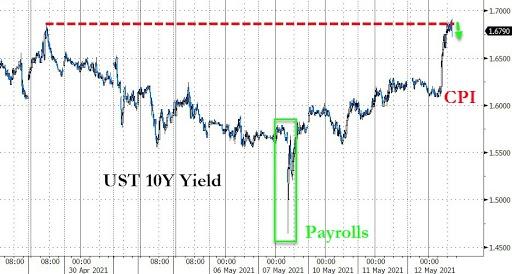 Disclosure: Copyright ©2009-2021 ZeroHedge.com/ABC Media, LTD; All Rights Reserved. Zero Hedge is intended for Mature Audiences. Familiarize yourself with our legal and use policies ...
more