Pipelines Close In On A Milestone
The S&P 500 is up 11% so far this year. 2021 EPS estimates from Factset are up by close to the same amount. The rise in ten-year Treasury yields means the Equity Risk Premium (ERP) doesn't show the market to be quite as cheap as it was, but not by much. Covid has been less traumatic to the market than to people. Earnings forecasts have been rising steadily for the past six months. First-quarter announcements led to a surge in upward revisions.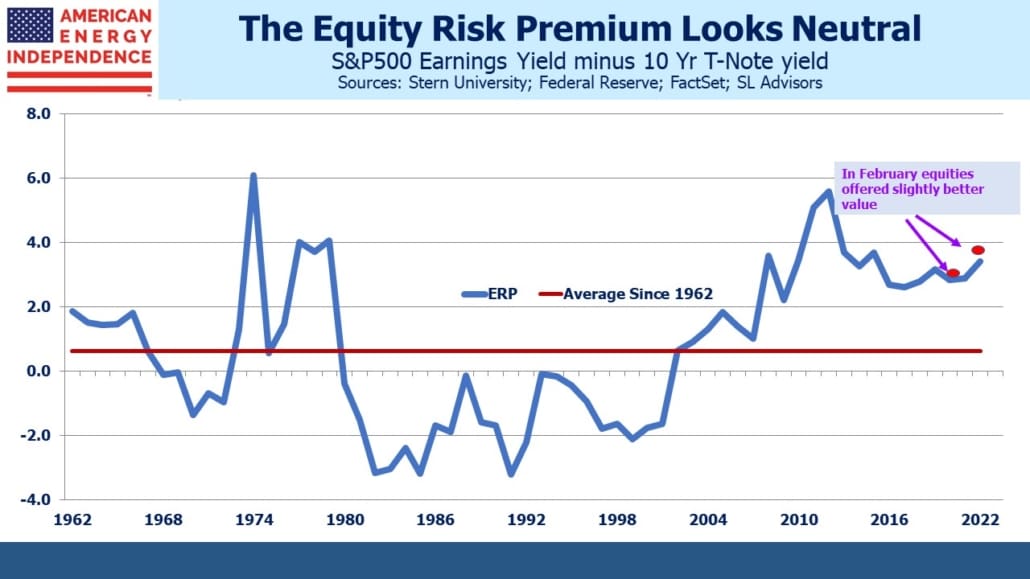 2021 S&P earnings are now expected to be 15% higher than pre-Covid 2019, a 7.3% compound annual growth rate over the two years. Enormous fiscal stimulus in the U.S., which continued even while vaccine distribution was letting life return to normal, helped. 2022 earnings growth of 12% confirms the strong recovery.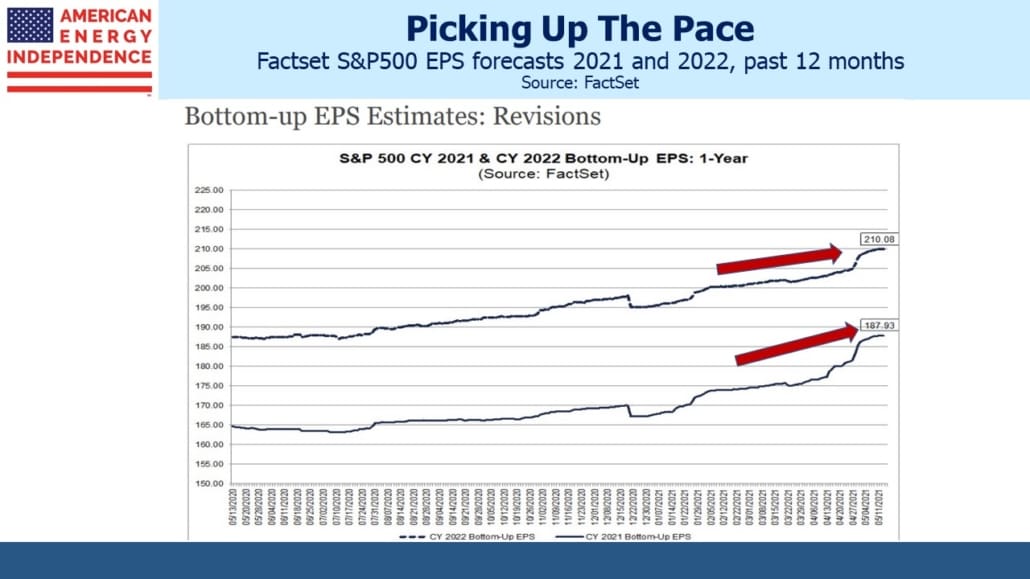 Stocks offer some protection against inflation. But rising bond yields could negate that. The Federal government is on a well-orchestrated mission to drive stocks higher. More $TNs in spending are coming, for investment in infrastructure followed by the American Families Plan. The Federal Reserve's bond-buying is muting the message from investors worried about such fiscal profligacy. Donald Trump, who often took credit for strong stock market performance, must grudgingly admire the government's synchronized and powerful boosting of equity markets.
Larry Summers continued his criticism of the Fed, warning yesterday of the Fed's "dangerous complacency" regarding inflation. He continued, "It is not tenable to assert today in the contemporary American economy that labor market slack is a dominant problem. Walk outside: labor shortage is the pervasive phenomenon." That view fits the facts as we see them better than the Fed's outlook.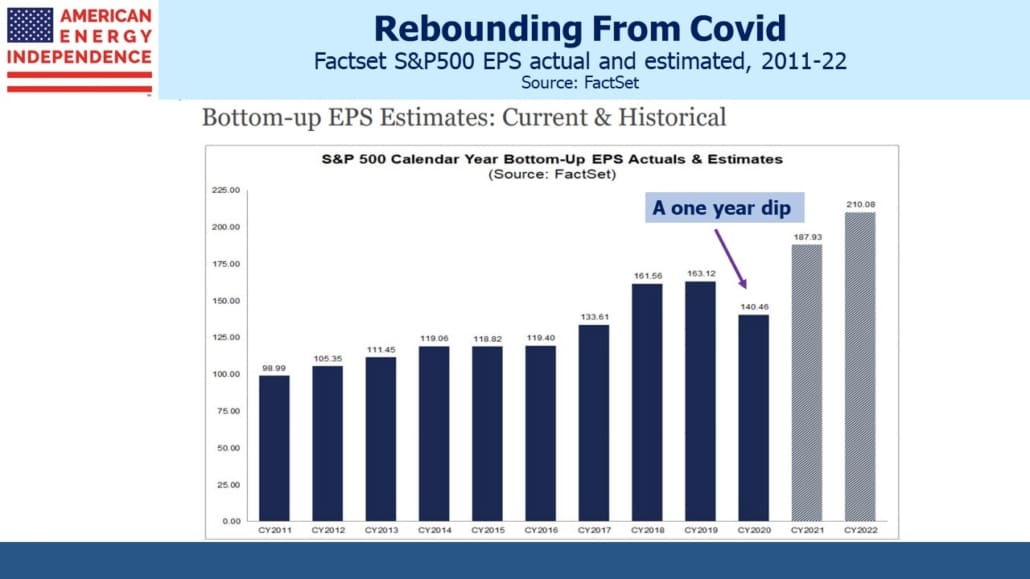 Although the market has continued its upward momentum, there's been a clear rotation away from growth and towards value. Rising bond yields has contributed to this – growth stocks in effect have a longer duration, increasing their sensitivity to higher rates. The IWM/QQQ ratio compares small cap value with technology stocks. The trend for value to outperform began with the vaccine announcement in November.