Gold, Silver, Bonds Hit As "Everything Duration"-Momo/Liquidity Trade Unwinds
Precious metals are getting pummeled this morning as real rates rise amid vaccine optimism and hotter than expected inflation data...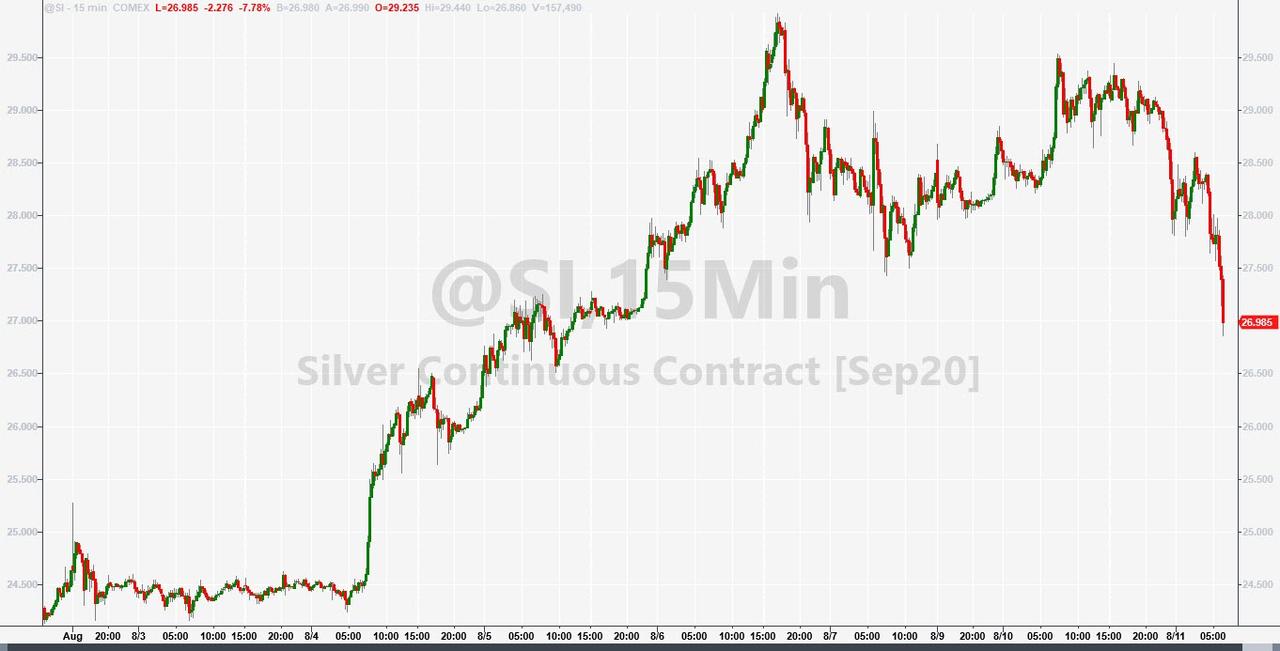 Bonds are also getting slammed with 10Y Yields back above 60bps at 10-day highs...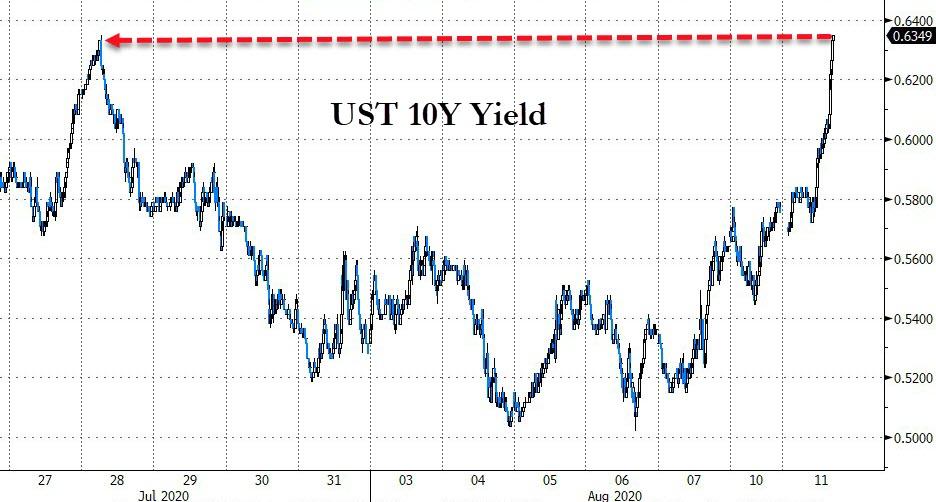 As Nomura's Charlie McElligott reiterates (from his call last week), "inflation expectations" are beginning to adjust higher - Inflation swaps in U.S. and Europe (fickle traders, no doubt) are beginning to tell a story of nascently accelerating global views towards forward inflation - something that was inconceivable to nearly all just a few months ago and now coinciding with the back-to-back weeks of U.S. M2 decline, showing a decrease in risk-aversion and saving and a "less bad" economic outlook from corporates.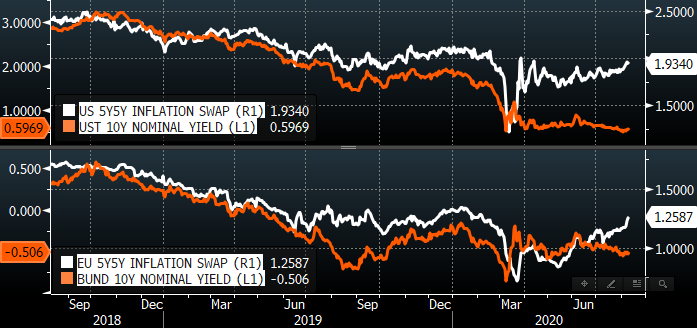 And as real yields rise, gold prices fall...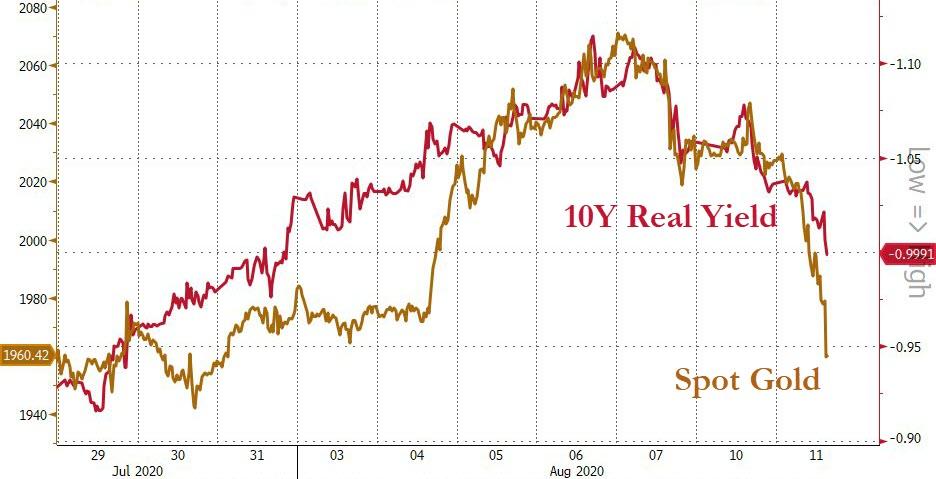 As the Nomura MD has noted over the past few weeks, the SPX macro factor regime has transitioned from "Liquidity" macro factor measures which led the March Equities recovery:
1. Fed QE Expectations - 1y5y USD Rate Vol,

2. Fed Rate Cut Expectations - ED$ Curve,

3. USD Liquidity - FX Basis Swaps
...now into "Growth" inputs as the largest POSITIVE price-drivers for S&P 500 in the factor PCA model:
1. US and EU GDP NowCasting and

2. Inflation Swaps
But the most dramatic impacts of the reflation trade inflection are evident in the broad equity markets... where Nasdaq is tumbling as Small Caps surge...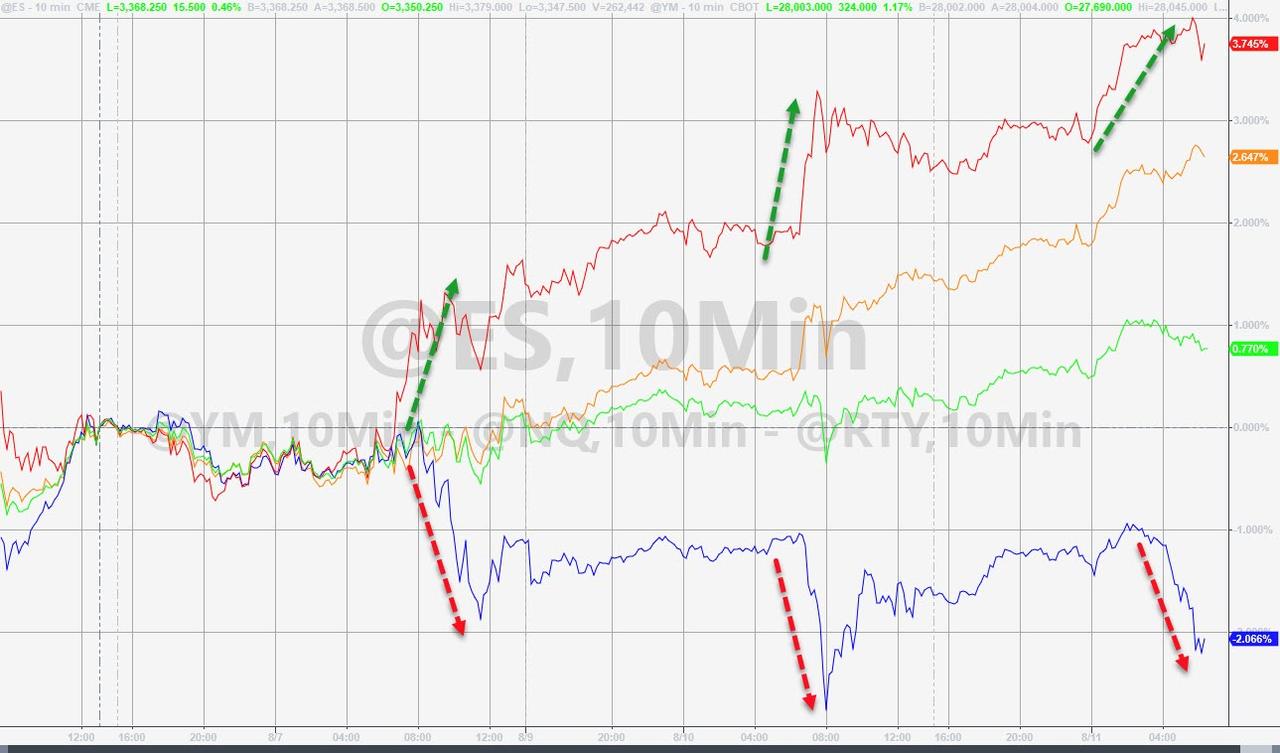 And as McElligott notes, US Equities factors are showing the most glaring expression of the market's flat-footedness in their growth- and inflation- skepticism (and evidencing itself in the crowded "Everything Duration" Momentum-positioning which is evidently being de-grossed by somebody):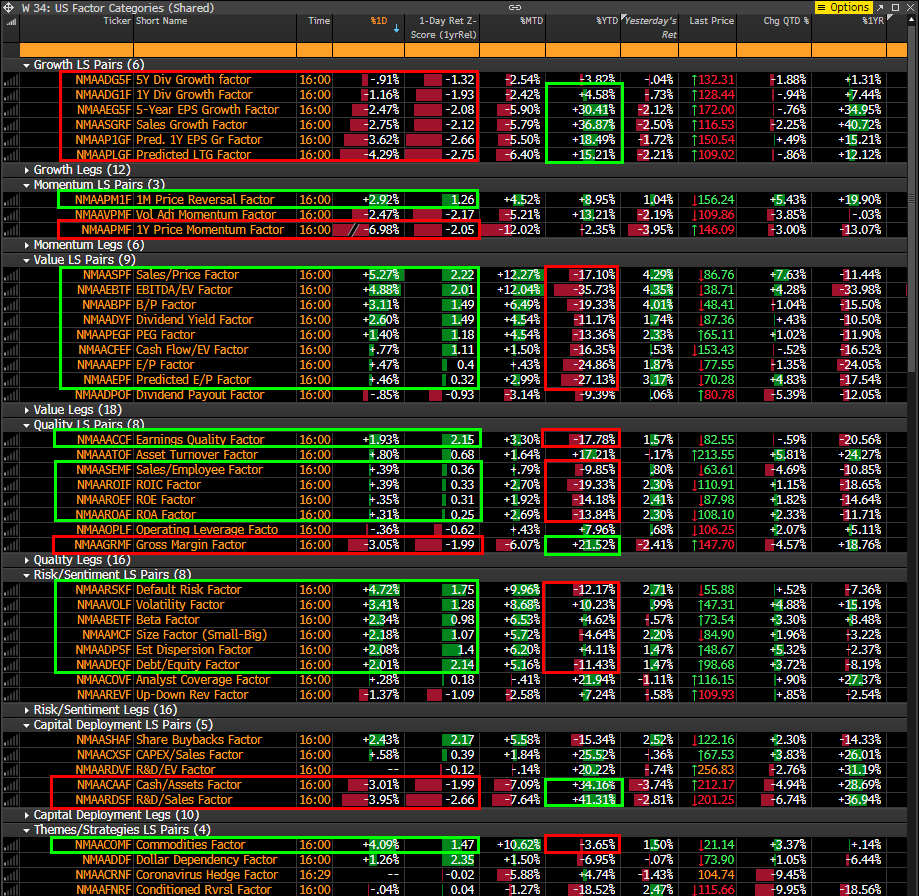 The current iteration of this U.S. Equities factor "Value / Momentum" swing (5d aggregate % chg) is a doozy, ranking as in the top six since at least 2010, going hand-in-hand with monster thematic- and sector- reversals.
Disclaimer: Copyright ©2009-2020 ZeroHedge.com/ABC Media, LTD; All Rights Reserved. Zero Hedge is intended for Mature Audiences. Familiarize yourself with our legal and use policies every time ...
more