HH

Global Recession "Appears Inevitable" - Guggenheim's Minerd Fears Cascading 'Butterfly Effect'
Ludicrous indeed!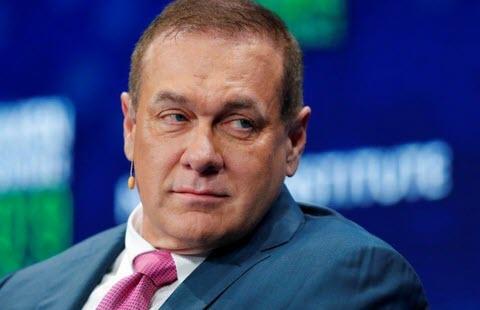 And then, just last week, Minerd warned specifically that time is up:
"This is not a buy-the-dip market. It is a don't-catch-a-falling-knife market. "
And now, today,in his latest letter to investors - the outspoken and literal - giant of the markets warns that the market is waking up to not just the viral contagion of coronavirus, but also to financial, economic, and geopolitical contagion.
If I had written a commentary on how 4,000 people dying from the flu would topple global financial markets, I think I would have been deemed insane. Yet today that is exactly the story.
After all, the World Health Organization estimates that influenza kills 290,000 to 650,000 people per year. How does this statistically small number of 4,000 versus a global population of 7 billion bring the market to its knees? I don't think I have to explain that right now, but if anyone thinks I need to, feel free to reach out to me in a socially distant fashion once you have washed your hands for 20 seconds and then rinsed them in Purell.
Amazingly, the market is finally waking up to the prospects of not just viral contagion but also to financial contagion. The phenomenon of a relatively insignificant event cascading through an unpredictable series of circumstances resulting in a severe outcome has been referred to as the "butterfly effect."
The concept is derived from how a seemingly insignificant phenomenon like a butterfly flapping its wings in Brazil leads to a hurricane on the other side of the globe.
Who could predict the exact chain of events set off by the coronavirus that leads us to the circumstances that we face today? Besides the public health and economic crisis, would anyone have considered that this would also turn into a geopolitical crisis? Russia is attempting to use this critical moment to its own advantage, and the collapse of the Russian-OPEC alliance—precipitated by Russia's goal of killing off the U.S. shale industry—has turned into an all-out price war that is causing chaos in the energy markets.
Now the financial contagion is spreading rapidly into the credit markets where not only energy bonds are plunging but other sectors like airlines, lodging, and retail are sure to follow suit.