Foreign Central Banks Dump Treasuries For 17th Straight Month, Continue To Hoard More Gold
For the first time since June, China added to its US Treasury holdings in January (the latest month from TIC data).
The total for China -- the second-largest holder of U.S. government debt after Japan - rose $8.7 billion in January to $1.08 trillion.
(Click on image to enlarge)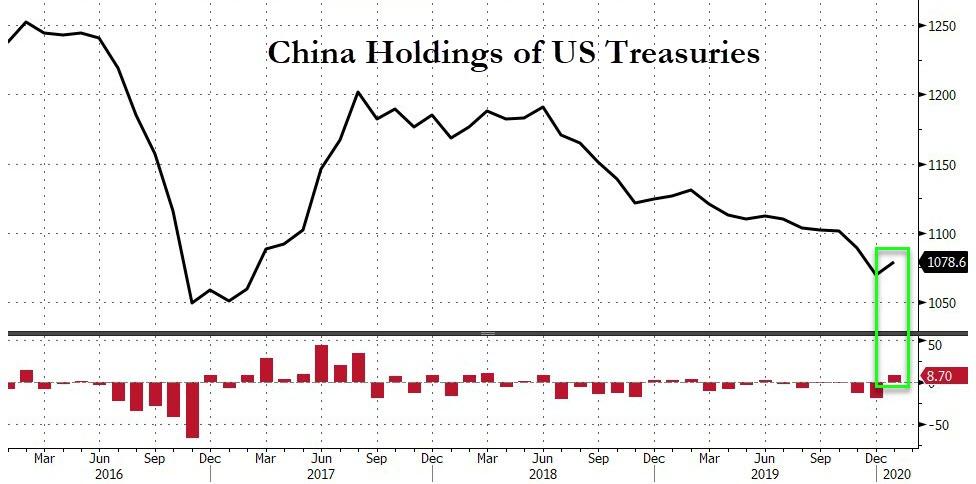 Source: Bloomberg
The coming months' data will help show if the virus's blow to China's economy is starting to pressure central bank officials to sell Treasuries to support the yuan, a step they've avoided over the past several years, preferring instead to manage the currency via the daily fixing, says Mark Sobel, former IMF and Treasury official and chair of the OMFIF.
If COVID-19 hit the yuan hard, he said, "China might intervene to cushion any decline."
Japan remains the largest foreign holder with $1.21 trillion, as the value of its holdings rose $56.8 billion at the start of the year, the data showed.
(Click on image to enlarge)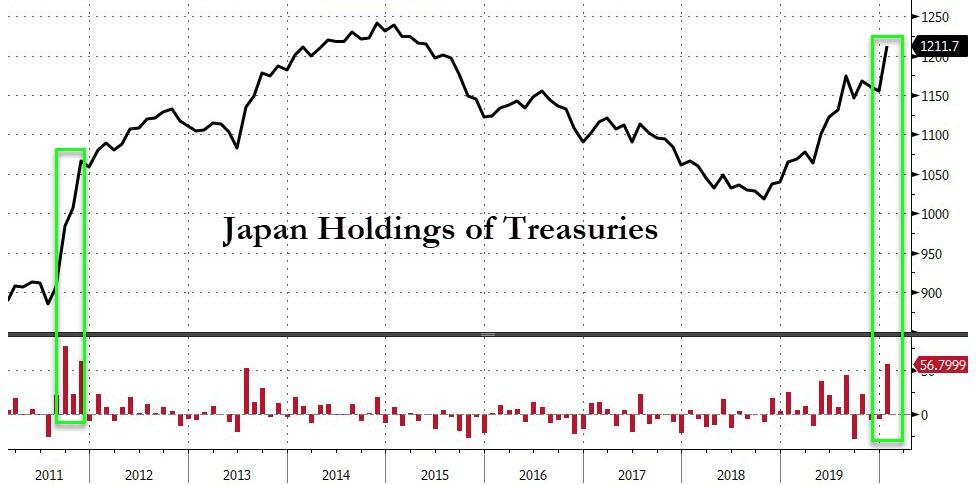 Source: Bloomberg
Overall, Foreigners were net buyers of US assets excluding corporate debt
Foreign net buying of Treasuries at $25.6b
Foreign net buying of equities at $2b
Foreign net selling of corporate debt at $31.8b
Foreign net buying of agency debt at $32.3b
But foreign central banks dumped US Treasuries for the 17th straight month...
(Click on image to enlarge)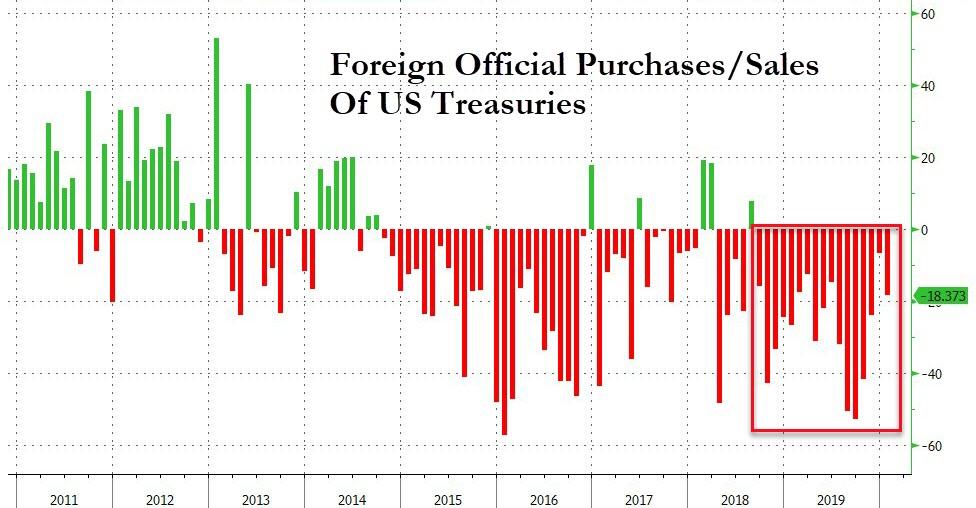 Source: Bloomberg
But, while reducing exposure to US Treasuries continues worldwide, Central banks started out 2020 buying more gold.
(Click on image to enlarge)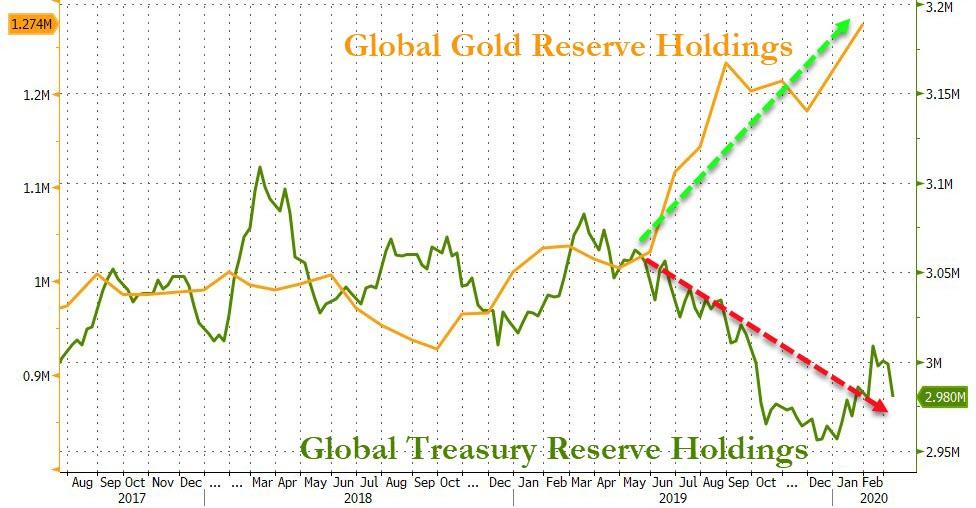 Source: Bloomberg
On net, central banks added 21.5 tons of gold to their reserves in January, according to the latest data from the World Gold Council.
Central bank demand came in at 650.3 tons in 2019. That was the second-highest level of annual purchases for 50 years, just slightly below the 2018 net purchases of 656.2 tons. According to the WGC, 2018 marked the highest level of annual net central bank gold purchases since the suspension of dollar convertibility into gold in 1971, and the second-highest annual total on record.
Disclaimer: Copyright ©2009-2020 ZeroHedge.com/ABC Media, LTD; All Rights Reserved. Zero Hedge is intended for Mature Audiences. Familiarize yourself with our legal and use policies every ...
more