Big-Tech, Bonds, Bitcoin, & Bullion Bid As Dollar Dive Continues
From the opening bell today, stocks - well, we should say mega-tech stocks - were utterly panic bid (catalyzed early by JNJ vaccine headlines), with the Nasdaq erasing all of the post-FOMC Minutes losses (NOTE that none of the other major indices managed to retrace the losses)...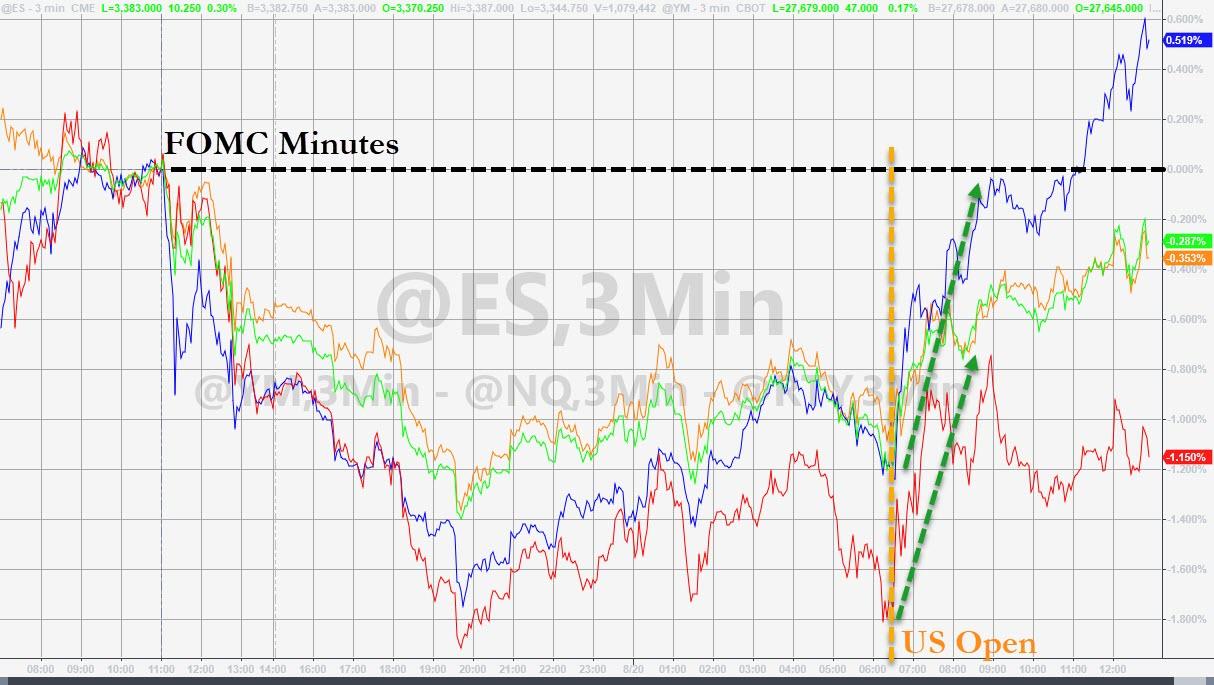 On the day, it looked early on like The Dow may suffer its 4th losing day in a row - a terrible thing that has not been seen since February - but it, like everything else, was bid into the green and beyond. Small Caps closed red...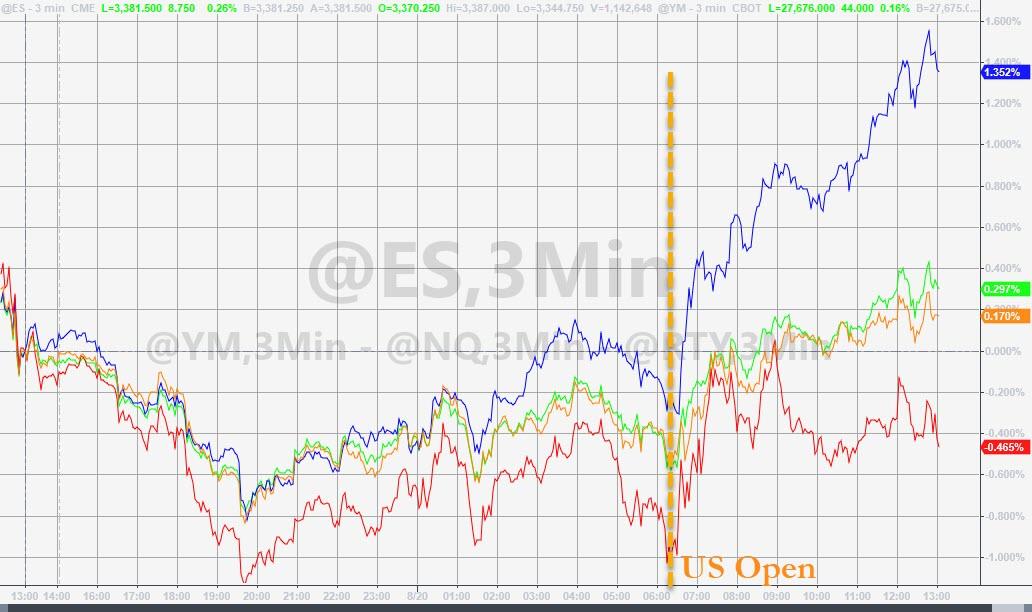 YTD, the Nasdaq is crushing Chinese stocks and Europe remains negative...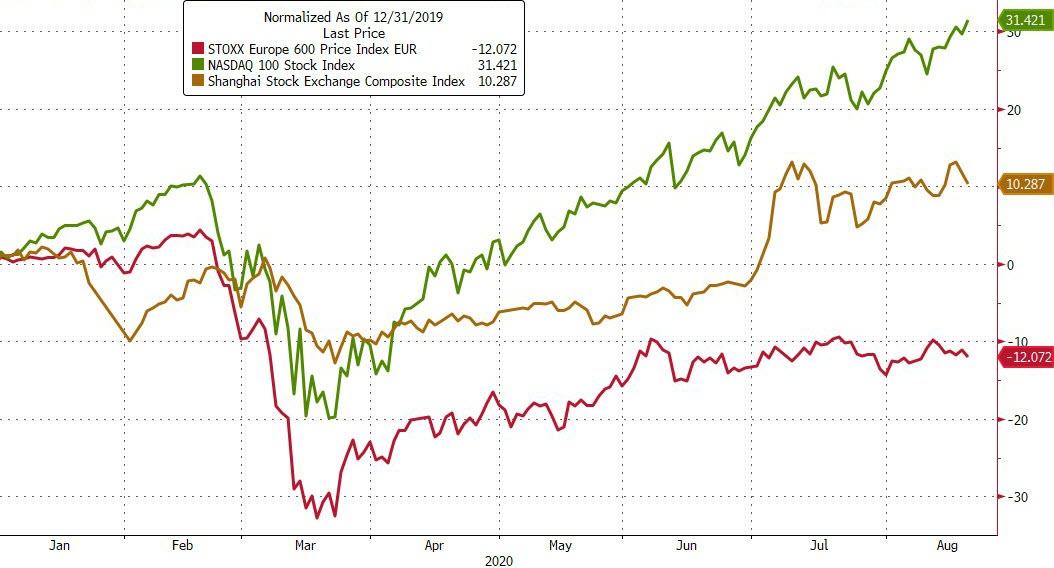 FANG stocks rallied back near its record intraday high and closed at a record closing high...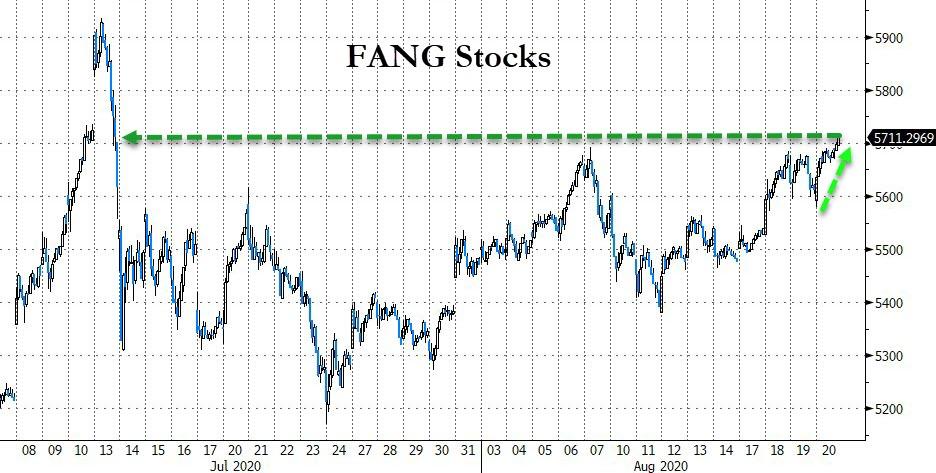 Source: Bloomberg
Bonds were also bid (after disappointing claims data showed an economy un-recovering), erasing all of the FOMC Minutes spike in yields...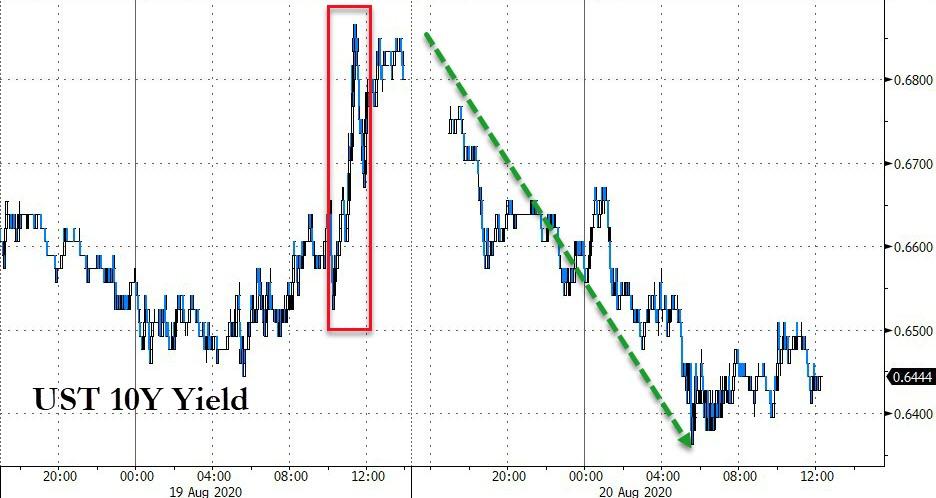 Source: Bloomberg
The dollar chopped around early on but tumbled after Europe closed...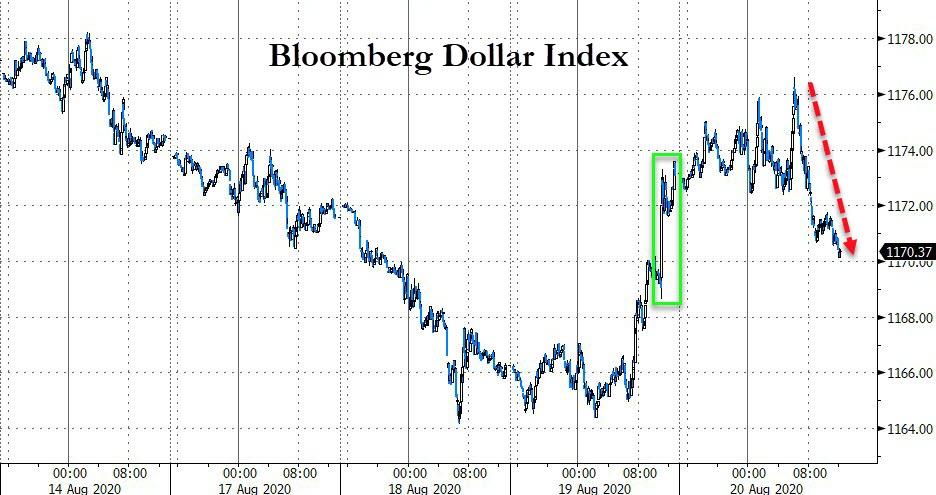 Source: Bloomberg
And as the dollar slipped, gold rallied back from yesterday's dive...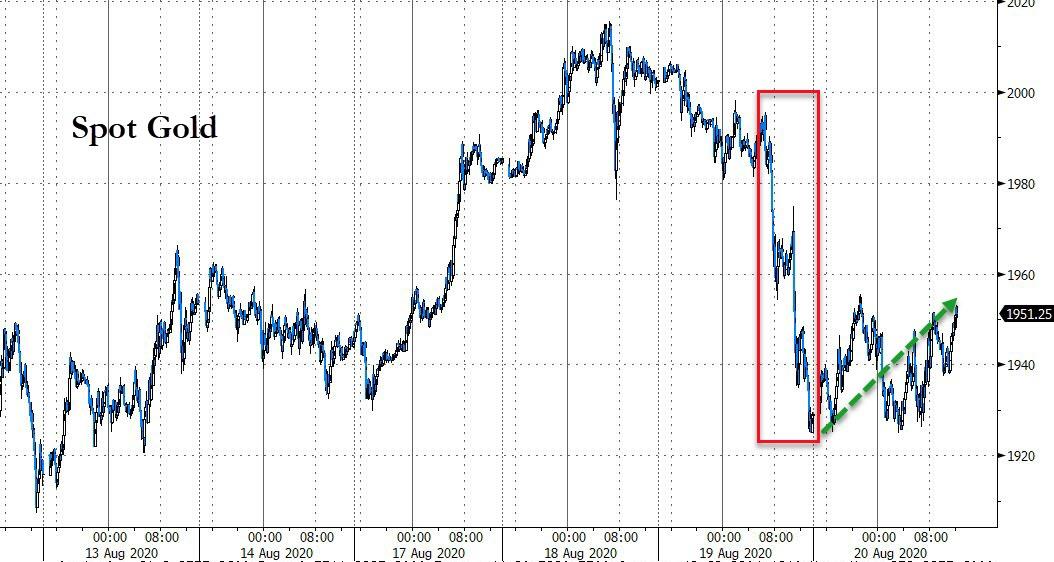 Source: Bloomberg
CTA positioning in gold fits with the price move but silver seems to suggest there is room for more as CTAs are squeezed in....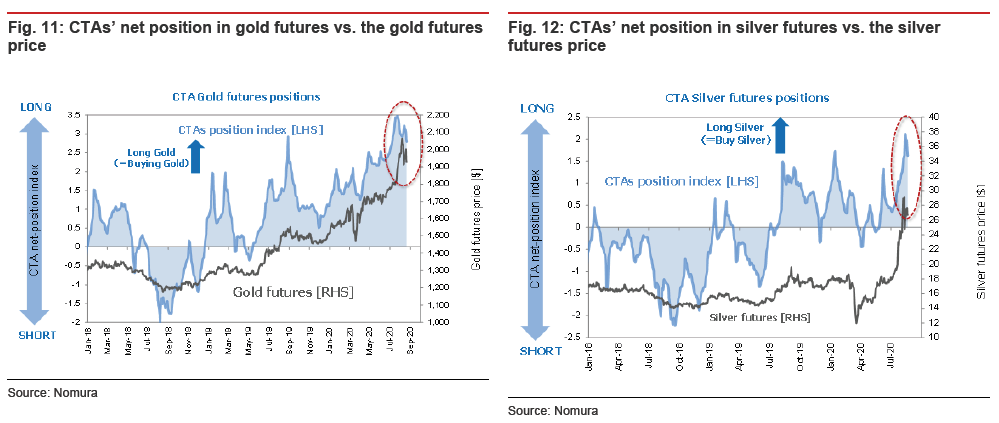 As did silver...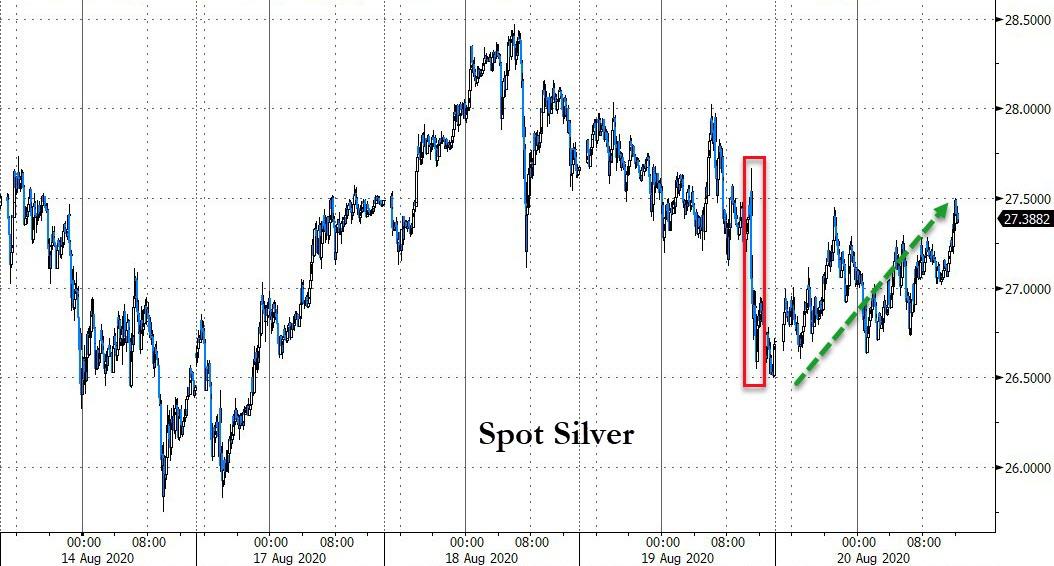 Source: Bloomberg
Since the FOMC Minutes suggested no YCC, only gold is still lower as Nasdaq ripped back to catch up and overtake the dollar and bonds...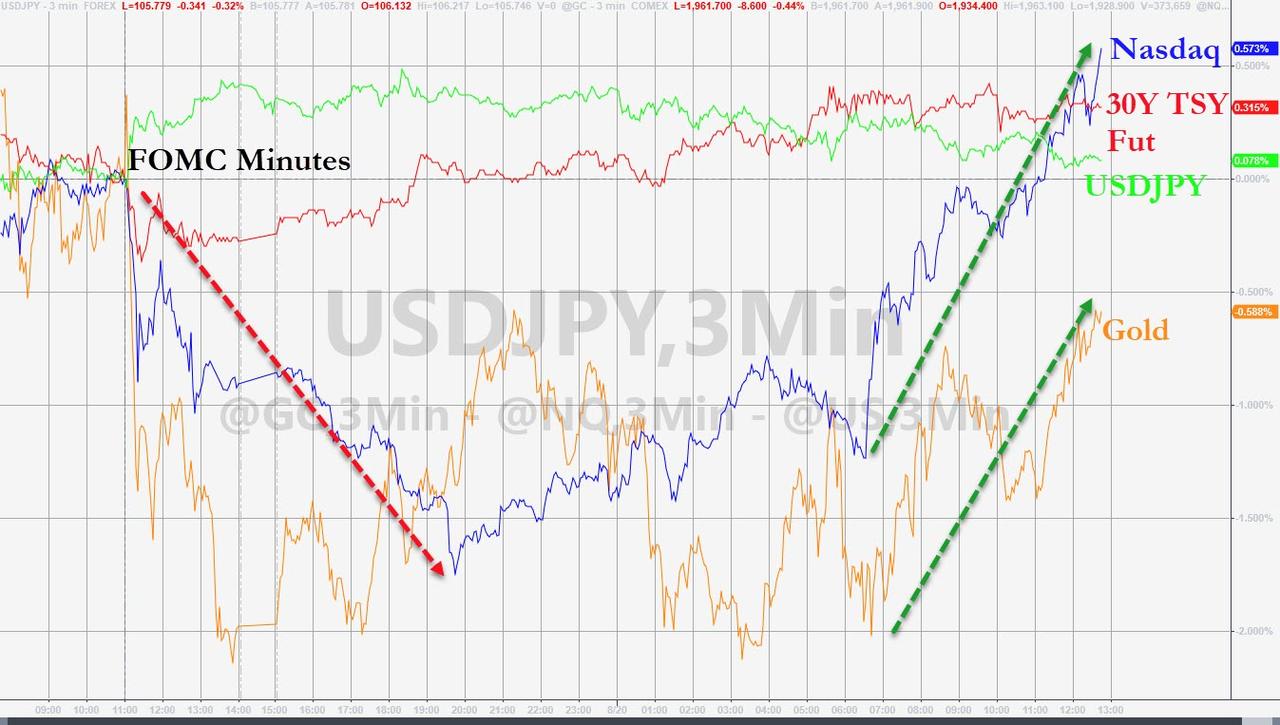 Bitcoin also rallied on the day...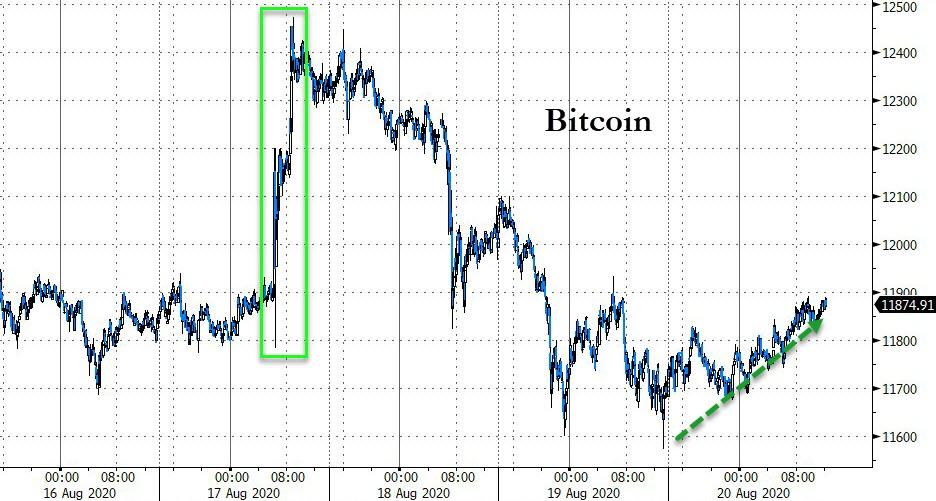 Source: Bloomberg
Oil prices dumped and pumped today and ended lightly lower...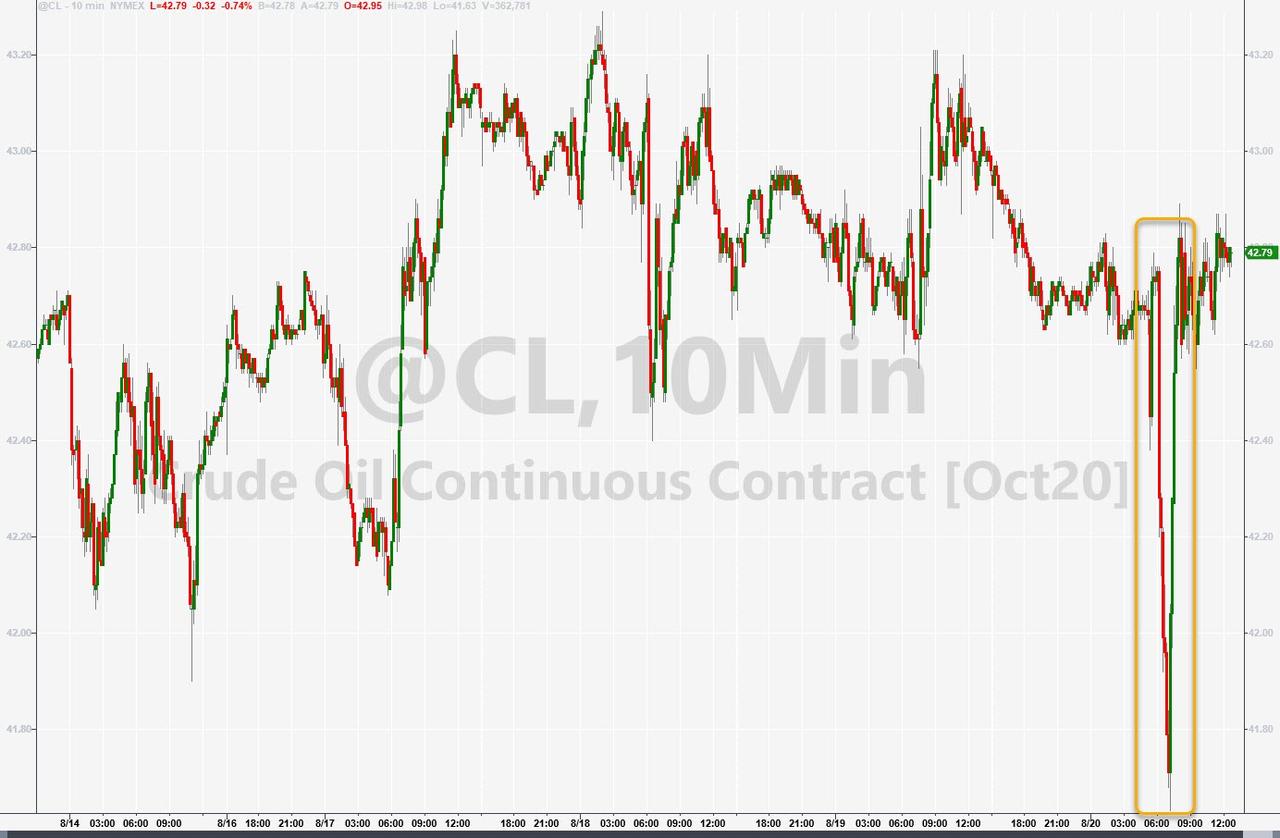 Finally, remember tomorrow is opex and there's a metric fuckton of gamma due to lift on QQQs...
What is perhaps more notable is the potential for this to end... soon. Nomura's Charlie McElligott writes today about the impact of tomorrow's options expiration given the derivative market's exposure going in. The $Gamma seen in QQQ (Nasdaq) options remains rather "extreme" at 87.3%ile (was 95th %ile into day) as we have rallied violently to upper strikes.