Another Record-Sized Auction As Treasury Sells $50BN In Tailing 7-Year Paper
After two solid, stopping through auctions, moments ago the US Treasury completed the week's coupon issuance with the auction of another record-sized treasury sale in the form of $50 billion in 7 year notes, up from $47 billion last month.
(Click on image to enlarge)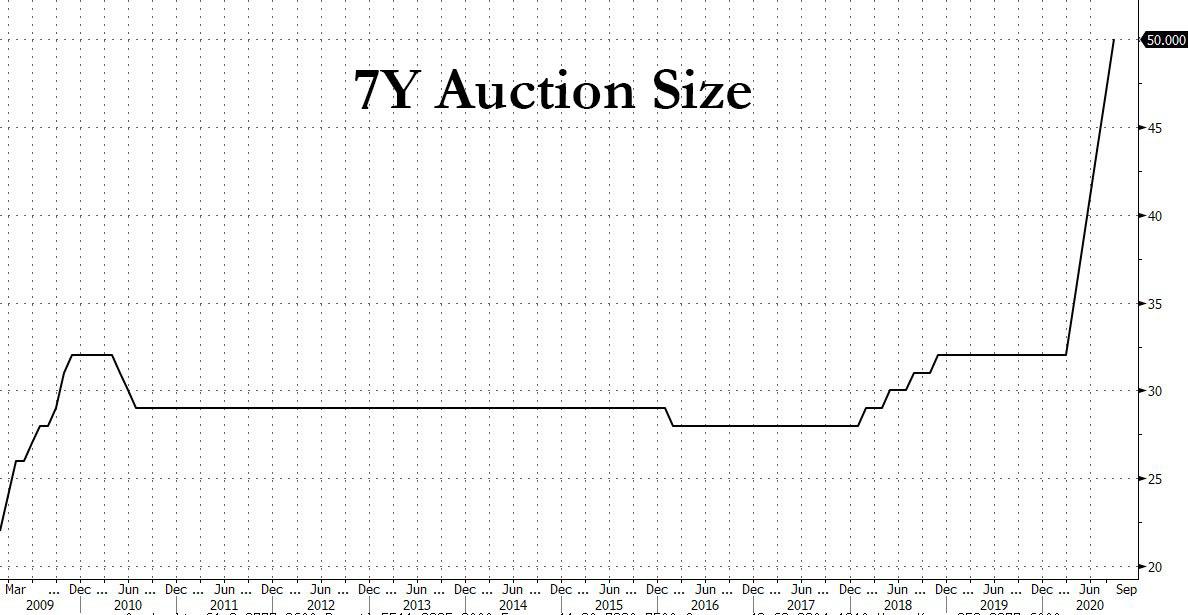 Unlike the week's previous two auctions, the high yield of 0.462% was not the lowest on record: while it was below last month's 0.591%, it was above the all-time low hit in July when the auction printed 0.446%. And amid today's listless Treasury activity, the auction tailed the When Issued 0.462% by 0.1bps.
The Bid to Cover was barely changed from last month, although at 2.42 it was the lowest since January, and well below the 2.55 six auction average.
The internals were also a bit on the weak side, with Indirects taking down 62.9%, below the 64.5% recent average. And with Directs taking down 16.7%, virtually unchanged from last month and higher than the recent average, Dealers were left with 20.5%, the highest since June.
Altogether, another solid if not spectacular auction, with the most notable feature being that the bigger the auction size, the lower Treasury yields drop in a bond market that has now been fully taken over by the Fed.
(Click on image to enlarge)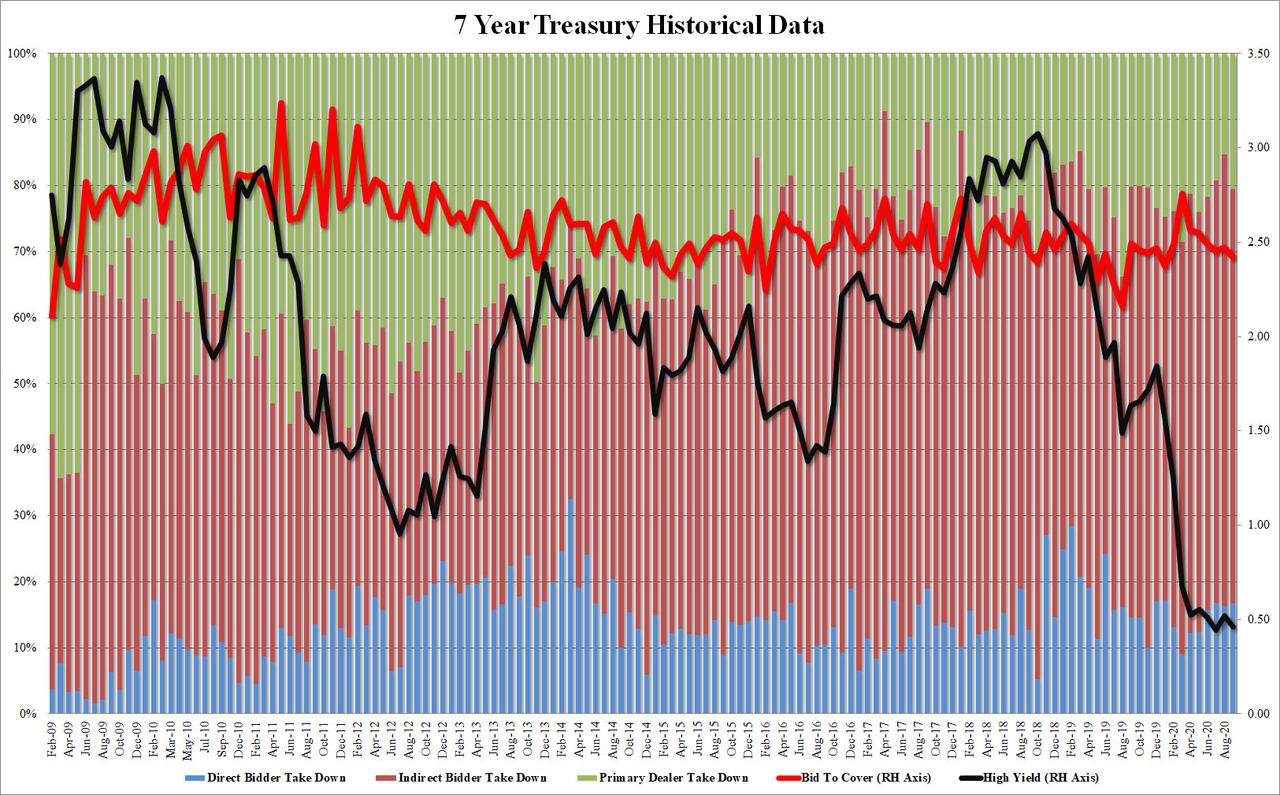 Disclosure: Copyright ©2009-2020 ZeroHedge.com/ABC Media, LTD; All Rights Reserved. Zero Hedge is intended for Mature Audiences. Familiarize yourself with our legal and use policies ...
more