Bitcoin: Undervalued Digital Assets - Revisited
I have been bullish on Bitcoin (BTC-USD) and the broader digital asset segment for some time now. In fact, Bitcoin and key altcoins have been a staple of our diversified portfolio since the start of 2019. Now, Bitcoin and many other digital assets have appreciated substantially in recent months. However, the Fed's balance sheet along with the U.S.'s monetary base continues to balloon. Also, blockchain wallets continue to grow at a rapid pace, signaling robust user growth, and increasing adoption. Furthermore, this bull market still has very strong momentum, and prices are likely to climb notably higher before the current wave peaks.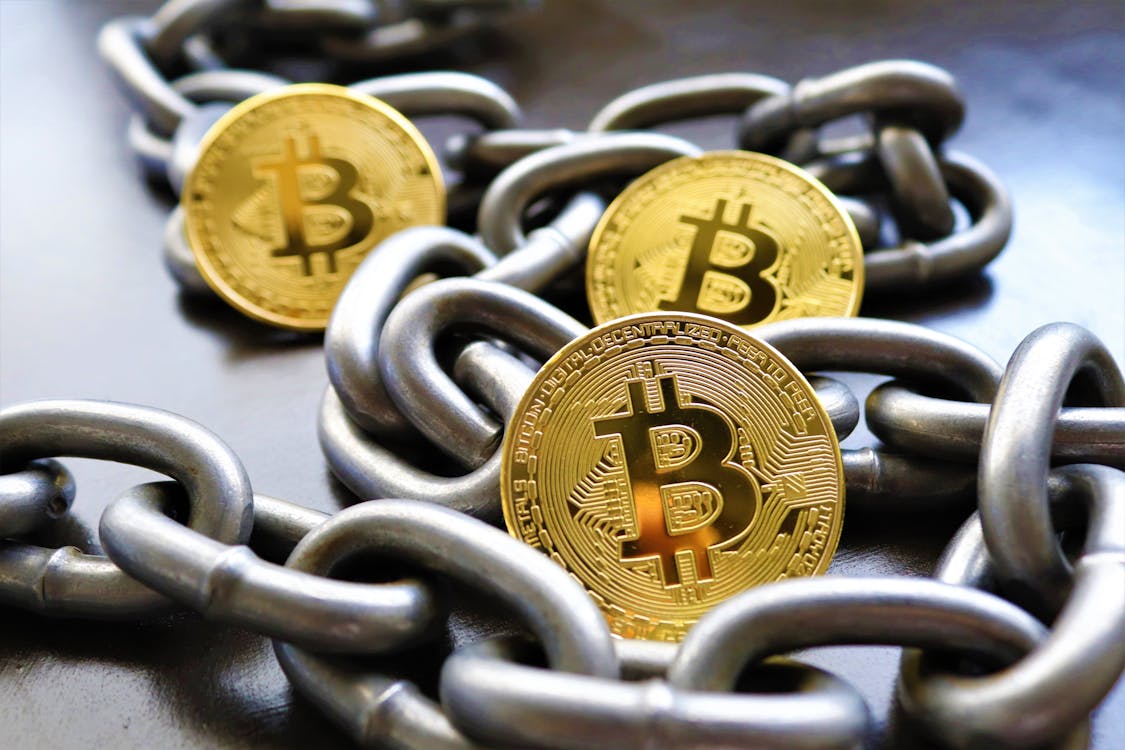 Image Source: Pexels
Revisiting
It has been close to 11 months since my "Bitcoin, Altcoins, and Higher Prices" article was released. Some key factors relative to further price appreciation I mentioned included the U.S.'s rapidly expanding monetary base along with the Fed's balance sheet, very strong blockchain wallet growth, seemingly depressed valuations in the digital asset space, as well as other elements.
Looking back, blockchain wallet users were approaching 50 million around that time. Now we are at over 70 million, which should come out to about a 50% YoY surge, staggering.
3-Year Chart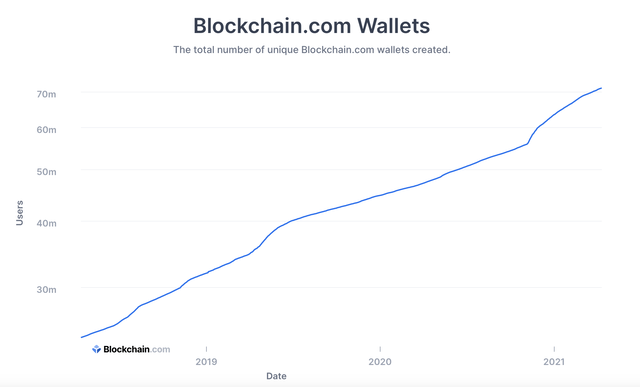 Source - Roughly a 50% YoY spike, and about a 200% move in just 3 years.
Long-term Chart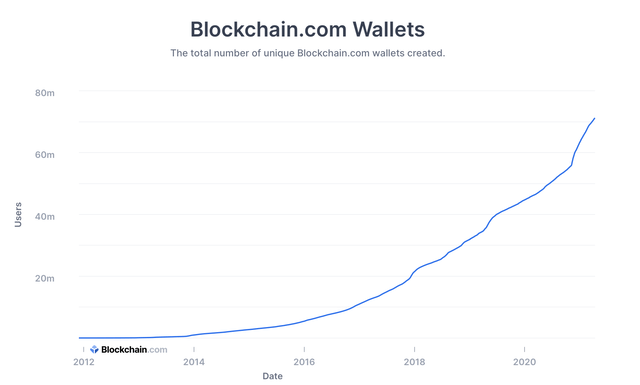 We can see the rapid growth on this long-term chart. In fact, as the blockchain enterprise segment's popularity increases, growth seems to be accelerating. This implies that notable growth is likely to continue going forward, and should persist regardless of any future corrections or bear market cycles in the digital asset space.
Monetary Base

We were just approaching $5 trillion in the U.S.'s monetary base around one year ago, and now we're looking at around $5.5 trillion and climbing. The "debasing" of the fiat currency continues, and we can see it in the Fed's balance sheet as well.
Disclaimer: This article expresses solely my opinions, is produced for informational purposes only, and is not a recommendation to buy or sell any securities. Investing comes with risk to loss ...
more