Bitcoin Price Surge Takes Speculators By Surprise
At the opening of the market, bitcoin broke out and surged up past its 200-day moving average trading at an opening price of over 26% above its previous closing price.
(Click on image to enlarge)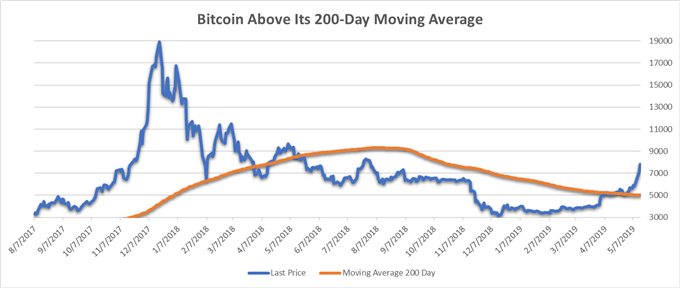 This comes as a surprise for speculators after the Commitments of Traders report revealed that they held a large short position, putting them in a situation where they may need to close out their positions.
(Click on image to enlarge)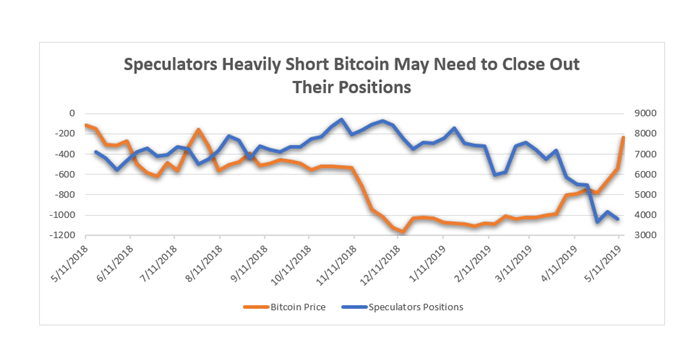 Fundamental analysts don't seem to have a reason as to why the bitcoin jumped up. However, it may be due to the fact that institutions are warming up to digital coins.
Fidelity Investments recently announced that in the coming weeks, they will be purchasing and selling bitcoins for their institutional clients. Large companies such as eBay and Whole Foods have stated that they will begin to accept payments being made in cryptocurrency. With the increase in institutional demand for bitcoin, this may be an explanation as to why the price of bitcoin rallied up on Monday.