Bitcoin Nears $24k, Ether Tops $600 As Institutional Adoption Accelerates
The extent of institutional uptake this month is rapidly becoming an order of magnitude more significant as digital gold is seeing rising interest relative to the barbarous relic...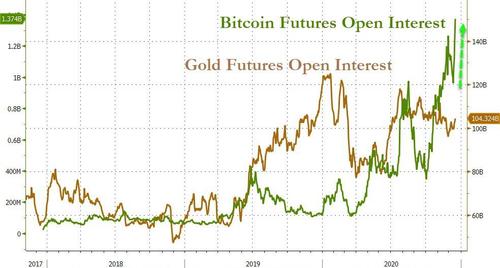 Source: Bloomberg
In addition to Guggenheim giving a $400,000 price evaluation, hedge fund One River Asset Management confirmed on Wednesday that it planned to bring its Bitcoin and Ether holdings to more than $1 billion by 2021.
"There is going to be a generational allocation to this new asset class," Bloomberg quoted CEO Eric Peters as having said.
"The flows have only just begun."
And this has helped push Bitcoin up near $24k...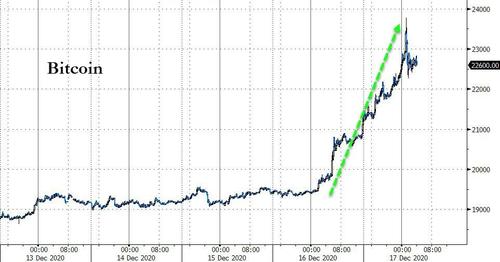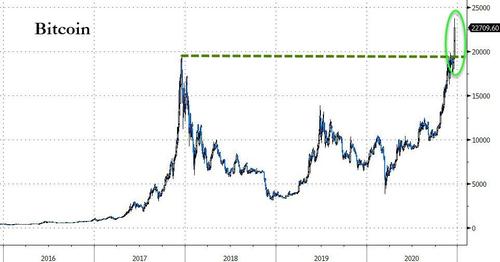 Source: Bloomberg
And Ethereum is topping $650...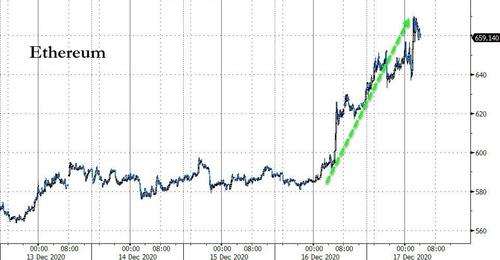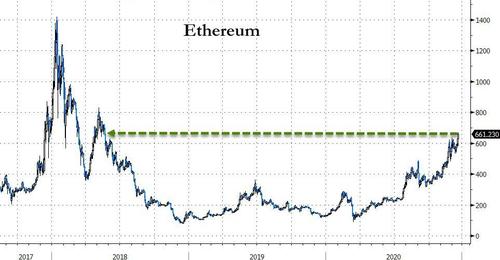 Source: Bloomberg
Notably, as CoinTelegraph's William Suberg reports, Bitcoin is seeing a new kind of "flippening" above $20,000 as its original whales keep selling their coins to bigger institutional buyers.
Data from on-chain analytics service CryptoQuant shows that despite long-term investors rushing to offload BTC at a profit, buyer demand is still outpacing them.
Analyst: Bitcoin whales "small" compared to new buyers
With BTC/USD continuing to explore new highs, the "original" whales are beginning to look like plankton as institutions line up to buy en masse.
According to the CryptoQuant data covering exchanges, outflows hit yearly highs in the hours before $20,000 broke for the first time in history. The combined shortage of BTC on exchanges and institutional buying in over-the-counter venues lays the foundation for a fight over the remaining supply — and price rises are the only logical solution.
"I'll repeat... liquidity crisis incoming," Danny Scott, CEO of United Kingdom-based exchange Coin Corner, summarized about the status quo.
As Bitcoin keeps hitting new all-time highs, CoinTelegraph's Helen Partz points out that its network fundamentals paint a different picture compared to the previous 2017 bull run.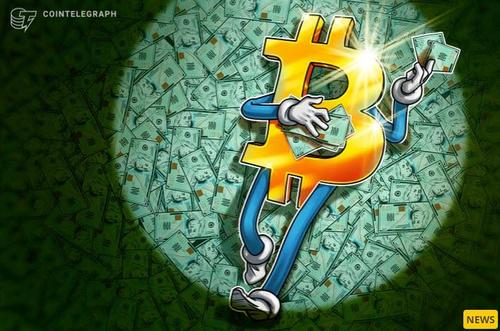 Disclaimer: Copyright ©2009-2020 ZeroHedge.com/ABC Media, LTD; All Rights Reserved. Zero Hedge is intended for Mature Audiences. Familiarize yourself with our legal and use policies every time ...
more