Big Bank Earnings Impress In Q1: 5 Great Picks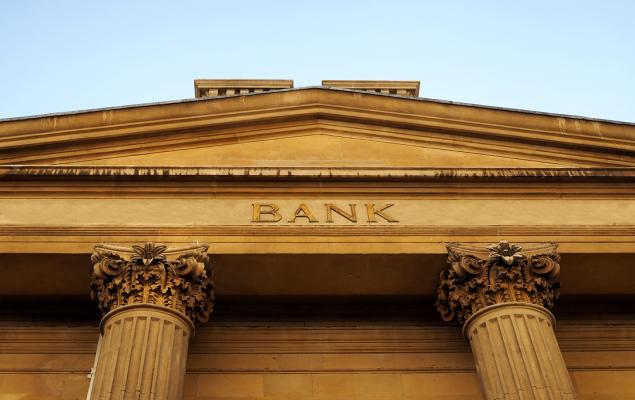 On Apr 12, big banks kicked off the first-quarter earnings season on a strong note. Results from JPMorgan (JPM - Free Report), Wells Fargo (WFC - Free Report) and PNC Financial (PNC - Free Report) defied market expectations by a wide margin. The results didn't just put fears of widespread underperformance to rest but also allayed concerns of a near-term U.S. economic slowdown.
U.S. banks have been facing a number of challenges, which is why investors were apprehensive about earnings numbers. The Fed's new-found dovishness, a flattening yield curve, a government shutdown, and declining trading revenues are major headwinds confronting the sector at present.
Going by early signs, the sector has emerged relatively unscathed, aided in no small part by rising rates and the Trump administration's tax cuts. With the likes of Bank of America (BAC - Free Report) and Morgan Stanley (MS - Free Report) slated to report this week, it makes sense to pick stocks from the sector which are likely to outperform earnings estimates.
JPM Results Lead Banking Charge
The first major bank to report earnings was JPMorgan, the largest U.S. bank in terms of assets. JPMorgan reported first-quarter 2019 earnings of $2.65 per share, which outpaced the Zacks Consensus Estimate of $2.32. Also, the figure was up 12% from the prior-year quarter. Shares of JPMorgan ended the day 4.7% higher.
Despite the Fed's recent dovishness, the bank benefited from the series of rate hikes implemented by the central bank last year. This resulted in an 8% increase in net interest income.
Growth in JPMorgan's credit card business also helped power net revenues, which totaled $29.1 billion, up 4% from the year-ago quarter.
PNC, WFC Defy Expectations
PNC Financial also benefited from a step up in lending, both to consumers and businesses. Shares of the bank ended 3.1% higher after reporting first-quarter earnings per share of $2.61, which surpassed the Zacks Consensus Estimate of $2.59.