Beige Book Describes A Solid, Stable "Modestly Expanding" Economy... So Time For A Rate Cut?
Back in June, following the April downgrade in the Fed 's assessment of the US economy, the Fed's Beige Book signaled a "slight improvement" in the economy, describing economic activity expanding at a "modest pace overall" from April through mid-May, and dropping the "slight" classifier.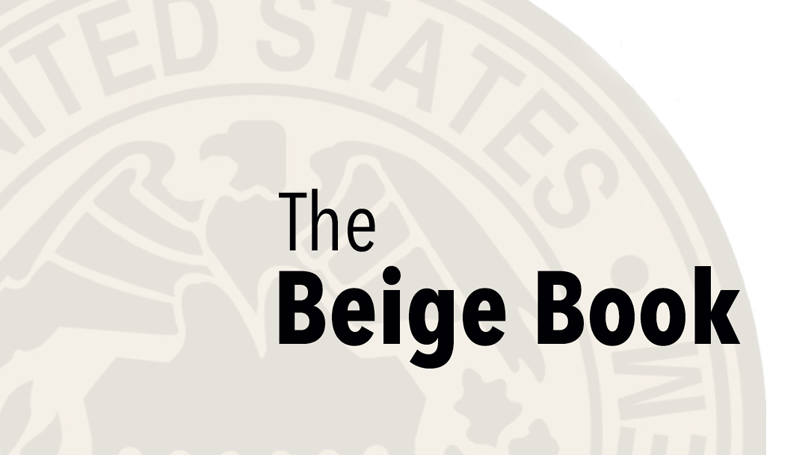 Now, one month later, the economy appears to be expanding on its recent recovery as an economic activity "continued to expand at a modest pace overall" from mid-May through early July, with little change from the prior reporting period, according to the latest, just released Beige Book.
Among the various indicators suggesting a solid, stable, expanding economy, the Beige Book notes that:
In most Districts, sales of retail goods increased slightly overall,
Activity in the nonfinancial services sector rose further
Tourism activity was broadly solid, with Atlanta and Richmond recording robust growth in this sector,
Some Districts continued to report healthy expansion in the transportation sector.
Home sales picked up somewhat, but residential construction activity was flat.
Nonresidential construction activity increased or remained strong in most re-porting Districts, and commercial rents rose
A modest pickup in manufacturing activity since the last reporting period was observed in a few Districts
Increased demand for loans was broad-based, with all but two Districts noting some growth in financing activity
Employment grew at a modest pace, as labor markets remained tight; contacts across the country experiencing difficulties filling open positions.

The reports noted continued worker shortages across most sectors, especially in construction, information technology, and health care.

Compensation grew at a modest-to-moderate pace, similar to the last reporting period, although some contacts emphasized significant increases in entry-level wages.
Rate of price inflation was stable to down slightly from the prior reporting period. Districts generally saw some increases in input costs, stemming from higher tariffs and rising labor costs.
Reduced supply boosted prices for some agricultural goods; some Districts noted increased upward transportation pricing pressures, while others highlighted price declines due to reduced demand for shipping services.
Disclosure: Copyright ©2009-2019 ZeroHedge.com/ABC Media, LTD; All Rights Reserved. Zero Hedge is intended for Mature Audiences. Familiarize yourself with our legal and use policies every ...
more